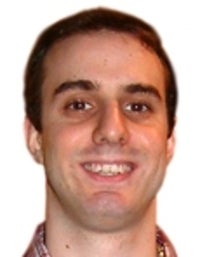 Hey, how's it going? I'm sorry, were you sleeping? I guess it's kinda late. I know we haven't seen each other in a long time, but I was in the neighborhood, and I saw your light on, so I thought I'd drop by and see if you'd have sex with me.
So, how are you doing these days? I'm good; things have been good. Right this minute, I'm pretty horny, though. Why don't I come in so we can catch up on old times and have sex?
Boy, it must have been at least nine months since the last time we talked. Can you believe it? I know I can't. I would have come by sooner, but I've been busy at work, and I was getting laid pretty regularly there for a while. I was in this area a few weeks ago, but I didn't see your light on, and I wasn't in the mood. But tonight, well, that's a different story.
How have you been? Let me just step inside here… The place looks nice! Come on, don't be silly! You know what a slob I am. Remember my apartment? Dirty dishes, clothes everywhere. I see you moved the couch over against the window. Good idea. Really opens up the place. Hey, you didn't have blinds before, did you? Those must be new. Why don't we shut them?
So, how've you been? Because I'm concerned, that's why. Uh huh. Yeah, I heard about that. Sorry to interrupt, but you look really good. I like your hair like that. It's very grab-able.
Things have been going okay for me. I haven't really been dating lately. I was seeing this girl, but it wasn't really working out. We just weren't compatible. Not like you and me. Man, we had some good times. Hey, listen to me yammer when it's so late. Maybe we should go to bed.
It sure is great to be back in this neighborhood. I always liked it around here. It's a good mix of old businesses and newer bookstores and cafés. That coffee shop on the corner is new, isn't it? It looks like a nice little place. I noticed that the liquor store next door to it is still open. Do you think I should run out for something?
I got this new CD that I think you'd like. I've got it right here in my bag. It has kind of a Marvin Gaye meets Keith Sweat vibe. Really powerful music. We can listen to it and make out.
Or, if you want, we could watch a movie. It's early enough to do that and still have sex. You have a DVD player, right? What do you like? Maybe Secretary…9 1/2 Weeks…Last Tango In Paris? Take your pick. They're all pretty good. I think it would be a good way to ease into an evening of fun. I haven't seen or fucked you in a while.
Really, why not? I'm here, you're here. We're two adults. I've got a penis, you've got a vagina. And my roommate is having his loud friends over to watch the game, so I'd really rather not go back to my place until they've cleared out.
We don't even have to go all the way. We can just grope each other for a while and then finish off with some oral sex. Can't an old friend stop by for a visit or a quickie?
If it's awkward morning conversation that you're worried about, you have nothing to fear. I promise you that three hours after we're done, I will silently put my clothes on and leave. And, if that isn't enough, I promise not to call you until the next time I'm in the area and horny. Or, if you prefer, I'll call tomorrow and make some awkward small talk. Whichever way you'd like.
How about it?
All right, it's your loss. Is your roommate with the red hair home?