CINCINNATI—A 737 traveling from Cincinnati to Salt Lake City was lost with all passengers and crew Monday when cash-strapped Delta Airlines, the aircraft's operator, canceled Flight 1060 en route.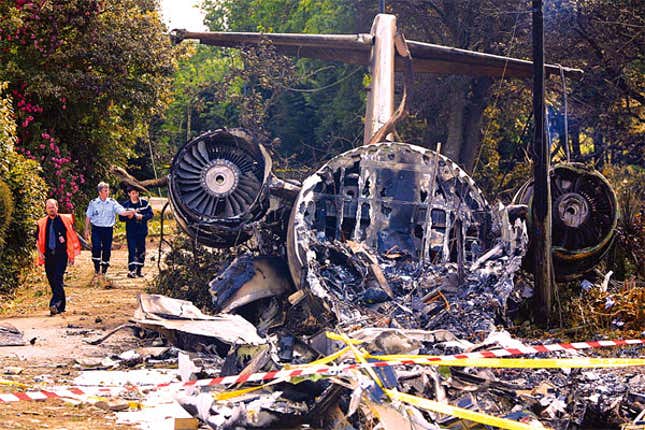 This Week's Most Viral News: September 22, 2023
According to a statement from Delta, the midair cancellation was made as part of the company's plan to cut continental service by 25 percent and emerge from Chapter 11 bankruptcy with an economically viable business strategy.
"Delta Airlines regrets any inconvenience to our valued customers," the statement read in part. "Unfortunately, in today's uncertain economy, service interruptions and cancellations are inevitable."
Air-traffic-control personnel reported that Flight 1060 was at cruising altitude when Delta cancelled the flight. According to the aircraft's black-box flight recorder, the crew announced the cancellation over the intercom, instructed passengers to gather their luggage from overhead bins for disembarking, then shut down all aircraft systems. At 9:46 a.m. Central time, Flight 1060's tracking designation vanished from air-traffic-control radar screens. Approximately 15 minutes later, the aircraft crashed in a cornfield outside Tipton, IN, killing all onboard.
While Delta officials are blaming the cancellation on financial troubles, other problems, such as high fuel costs and bad weather, have caused delays and lost profits for airlines in recent months.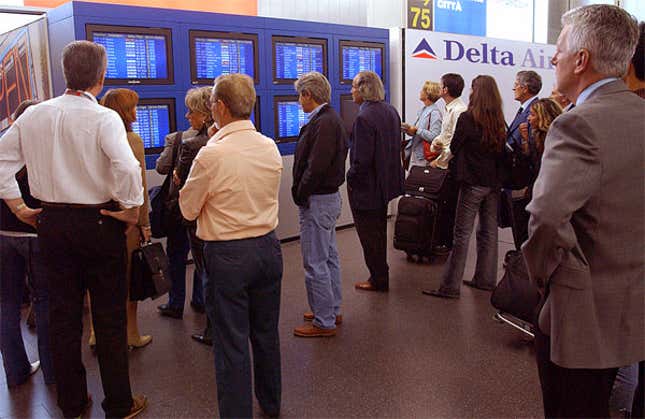 "Airlines have been compensating for recent shortfalls by canceling flights, as well as overbooking," airline-industry observer Gerard Mendez said. "These things never fail to irritate customers—especially when they're done in midair—but unfortunately, the airline industry is a business like any other, and as it becomes increasingly competitive, these sorts of frustrations are taking place more and more."
In May, Delta officials made an adjustment for an overbooked flight by bumping six passengers from Flight 400 somewhere over the Allegheney Mountains.
Delta Airlines spokesperson Clarice Waddell said that, in cases of cancellation and overbooking, the airline does everything it can to accommodate its customers' travel plans.
Said Waddell: "When we're forced to bump passengers from a moving airplane, we always offer meal vouchers or SkyMiles credits."
Consolidating flights is another controversial cost-cutting measure used by Delta in recent months. Delta's last attempt to consolidate flights in midair, in December 2005, resulted in the total destruction of two 747s, which exploded in a large fireball approximately 35,000 feet over central Arizona. Although the loss of these planes was recoupable as a tax deduction for the airline, Waddell stressed that Delta nonetheless regretted any unfortunate repercussions the decision may have had on the company's top priority—the customer.