RUTHERFORD, NJ—As the first round of preseason games drew to a close Monday, NFL sources reported that the league's 164 closeted gay players were turning in excellent performances across the board as they battled for roster positions on the league's 32 teams.
"It's still early, but so far so good," said one Giants lineman, who told reporters he was pleased with his team's 31-16 victory over the Jets and who, like every gay player in the NFL, is not out to his teammates and asked not to be named. "I feel good physically and I'm playing well, so I should be able to survive at least the first roster cut if I stay healthy."
"I'm not going to make any predictions, but I think all of us gay guys did great tonight," said a Jets skill-position player, dismissing his team's preseason loss as unimportant. "In fact, I wouldn't be a bit surprised if all nine of our homosexual players made the cut."
Across the NFL, gay players are shaking off the rust of a long offseason, contending with the rigors of learning the playbook, and competing with their teammates—some of whom are younger, some of whom are stronger, some of whom are also gay—for a spot on a 53-man roster.
For the past several weeks, they have been practicing, showering, watching videotape, eating, and sitting in the trainer's hot tub alongside straight players. While many have formed close friendships in that time, every closeted gay player realizes as much as every openly straight player that the team doesn't have enough positions for all of them.
G/O Media may get a commission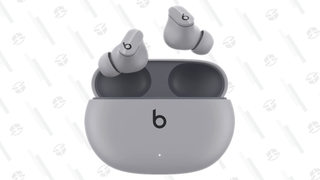 "The first test for any player, gay or not, is how you do in that first full-pads practice, where the speed and power of players at this level surprises some guys who are coming right out of college," said a gay player for the Kansas City Chiefs, adding that his career would surely be ruined if his sexual orientation were to be revealed. "Our first week, a receiver coming across the middle got hit so hard by a gay member of our secondary he could barely believe it. You see that happen a lot."
Most gay players agreed the biggest test comes in the preseason games, when they are evaluated under actual playing conditions. According to sources, over the first weekend of exhibition play, the majority of homosexual players acquitted themselves more than adequately.
"I'm extremely proud of the way [my closeted gay players] performed against the Chargers last weekend," Chicago head coach Lovie Smith said when asked about several players on his roster whose sexual orientation he was unaware of. "I feel that [certain gay offensive players] are going to be a big component of our ground game and [various gay members of the defense] will continue to contribute in all aspects, although the pass rush is naturally a concern, as always."
"So, why did you ask about those guys in particular?" Smith added.
Realistically, the NFL's gay players told reporters, they cannot all make their respective teams.
"Not everyone can compete at this level," said a three-time Pro Bowl linebacker and homosexual. "There's no shame in it. It's just a fact of life. But for a lot of gay players, it's one of the hardest things to admit to yourself."
However, hopes remain high. If there's one thing aside from their carefully hidden sexual orientation that unites these athletes, it's their positive attitude.
"I'm definitely going to make the NFL. There's no doubt in my mind," said a gay former college standout who has struggled with the transition to the pros and been cut for three consecutive years. "I'm going to make it onto the Cowboys this year. I haven't been this sure of anything since I was 17. Mark my words: I'm going to be playing out there right alongside those straight guys, just like all the other gay players people don't realize they're cheering for every week."