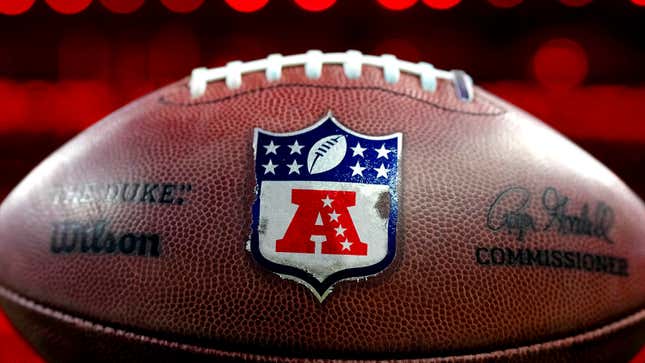 With the 2023 NFL season kicking off this week, Onion Sports has in-depth analysis of every team in the AFC.
Buffalo Bills, AFC East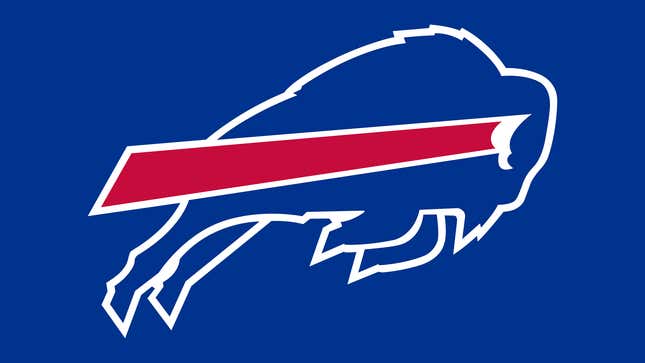 Strength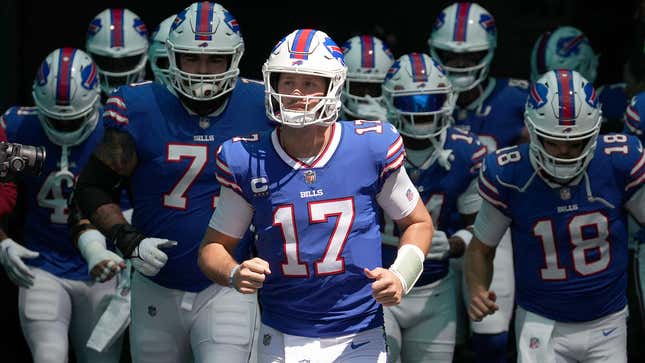 They probably won't have a guy nearly die on the field again.
Weakness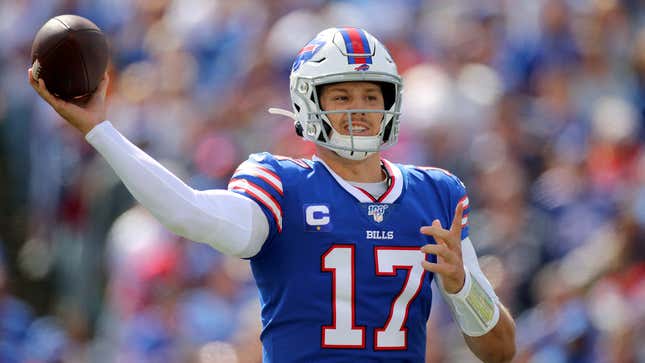 All the talent on the roster will really force the Bills to struggle to get blown out in the playoffs.
Number Of 'Love For Damar' Shirts That Will Be Awkwardly Stuffed In The Back Of A Drawer After The Bills Cut Him Midseason
Number Of 'Love For Damar' Shirts That Will Be Awkwardly Stuffed In The Back Of A Drawer After The Bills Cut Him Midseason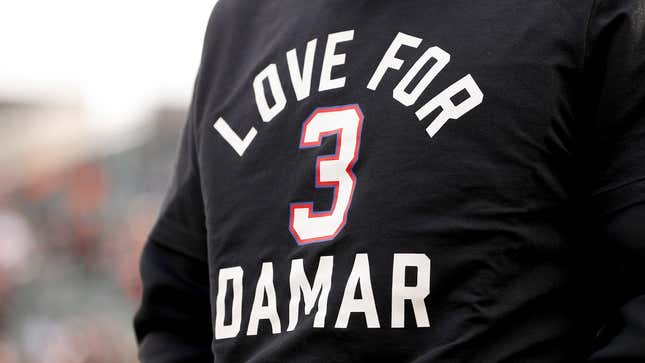 Prediction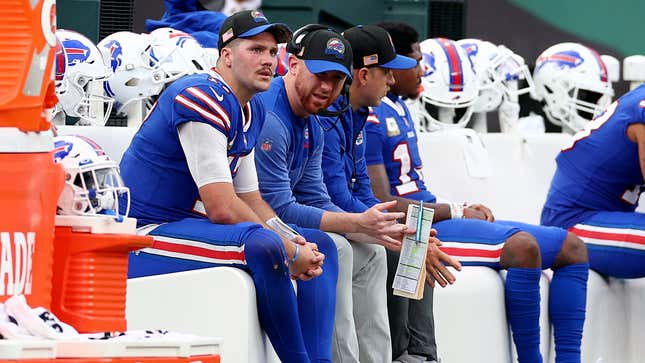 Another division title will propel the Bills into the upper echelon of NFL teams who just can't get it done.
Miami Dolphins, AFC East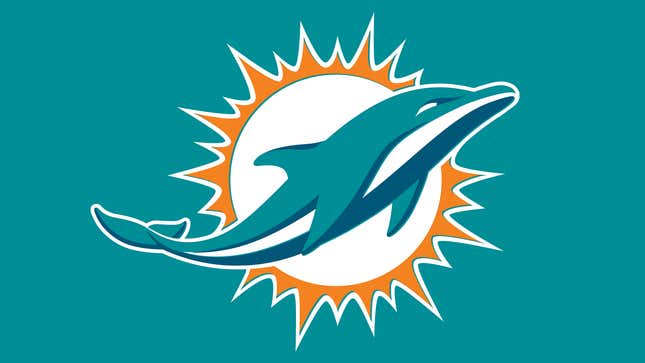 Strength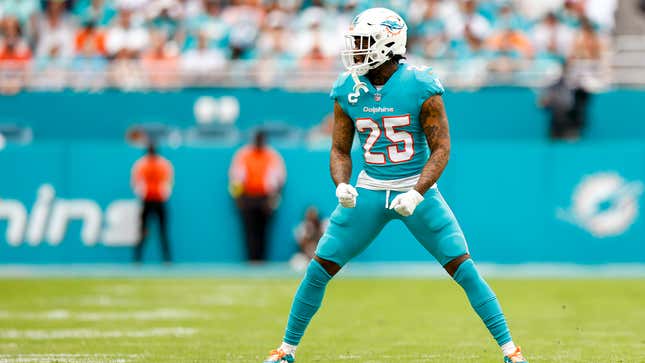 While the secondary lacks top-tier talent, several of the cornerbacks were able to watch game film and identify which plays were passes.
Weakness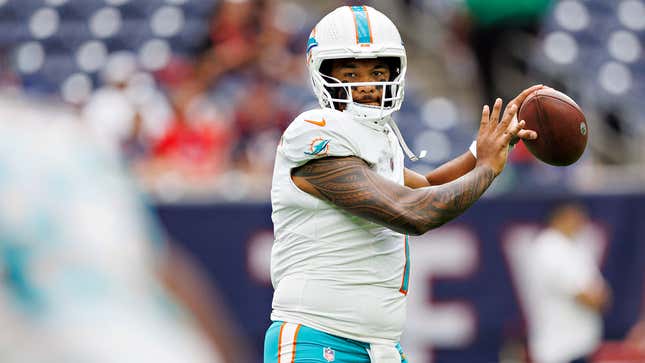 Quarterback Tua Tagovailoa apparently did jiujitsu training this offseason to learn how to get sacked better, if that gives you an idea of where this team is at.
Favorite Miami Hot Spot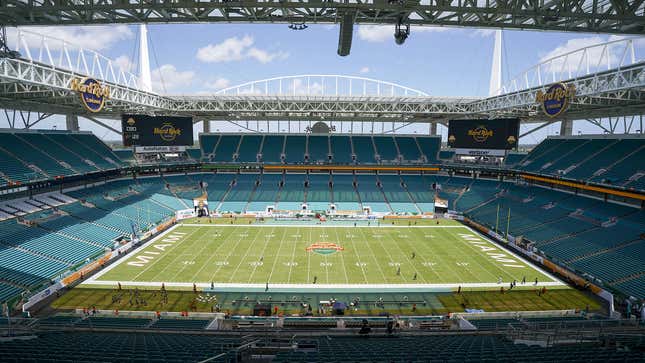 Prediction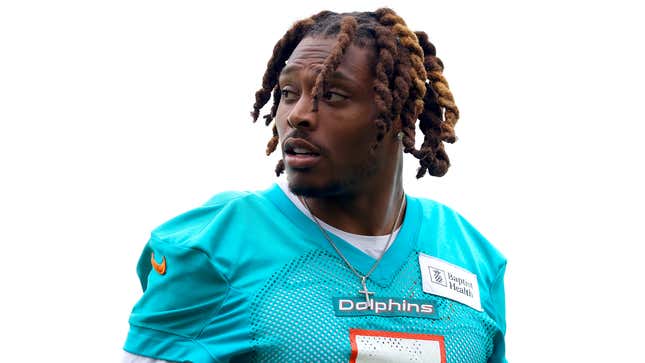 Jalen Ramsey's season-ending injury won't sink the Dolphins hopes the way Tua Tagovailoa's upcoming one will.
New England Patriots, AFC East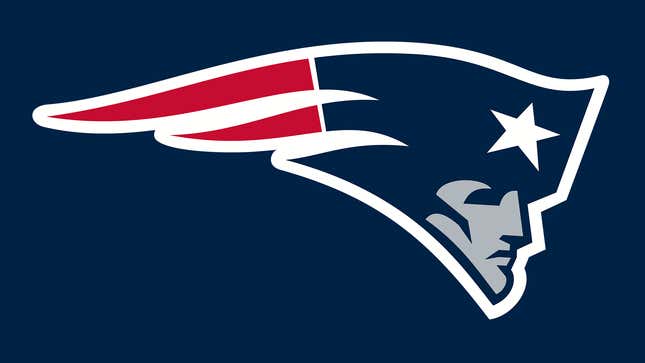 Strength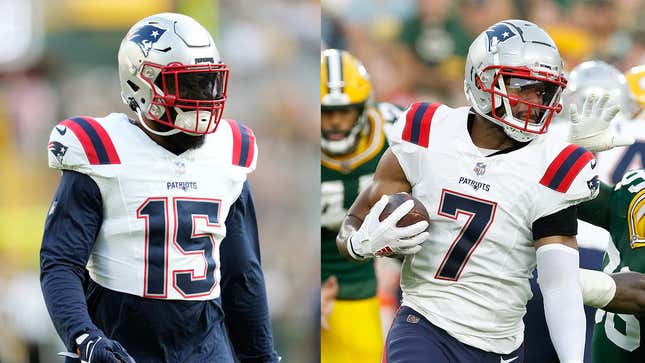 The newly signed JuJu Smith-Schuster and Ezekiel Elliott could be huge upgrades to the offense if they end up playing quarterback.
Weakness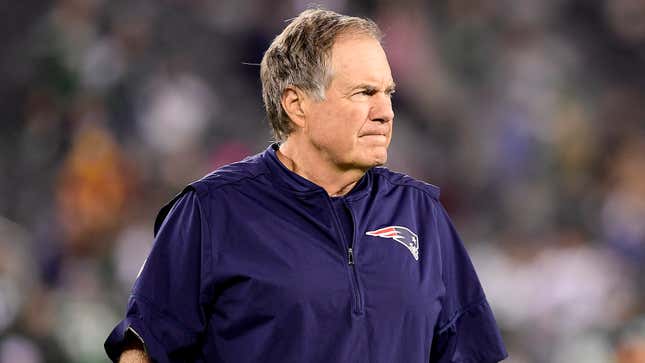 One sad old man clinging to faded glory is still the biggest upside this franchise has.
Credit Score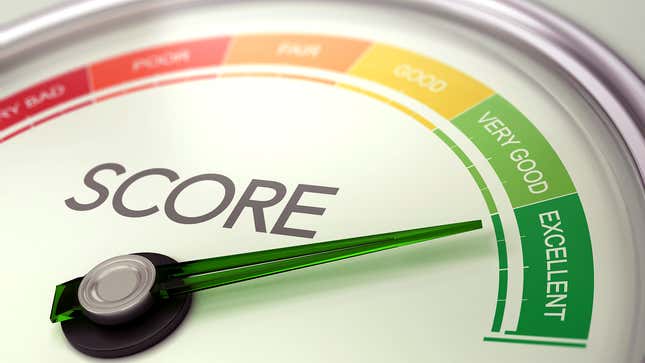 Prediction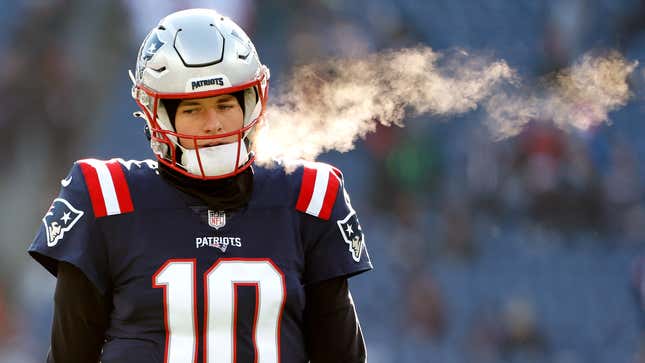 The kind of season that will make Patriots fans act like they haven't won a championship since 1899.
New York Jets, AFC East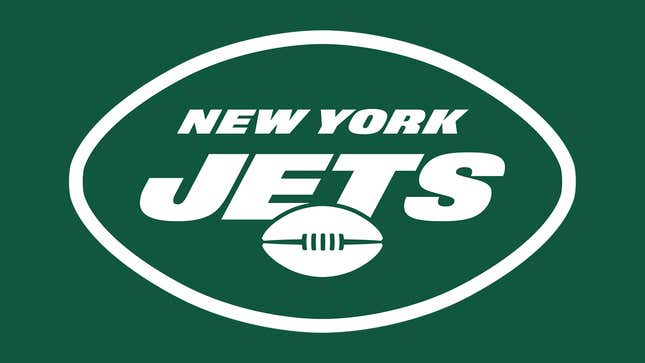 Strength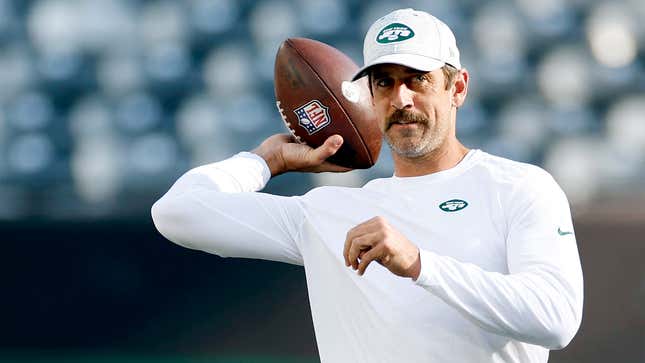 Aaron Rodgers' arrival has the Jets poised for an entirely new era of dysfunction.
Weakness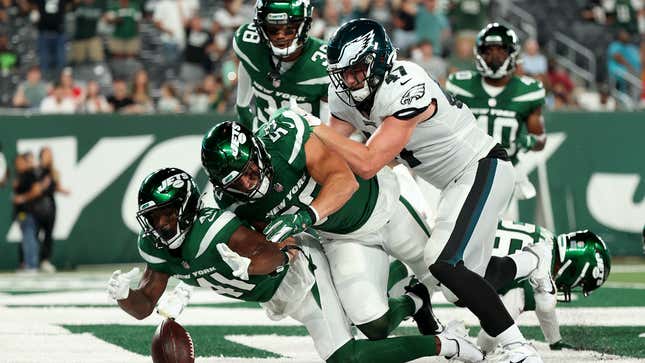 Aaron Rodgers didn't bring enough magic crystals.
Player To Watch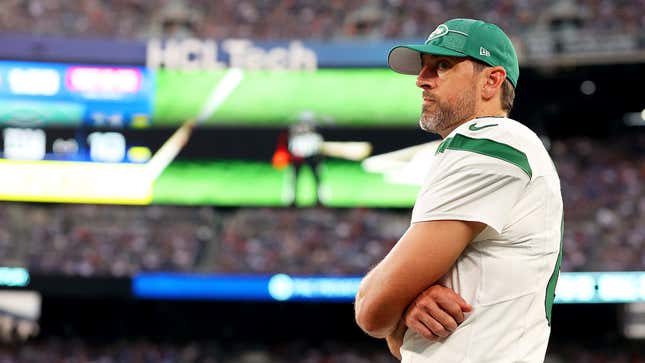 Aaron Rodgers will bring the Jets to the dazzling heights of repeatedly failing to convert third and short.
Prediction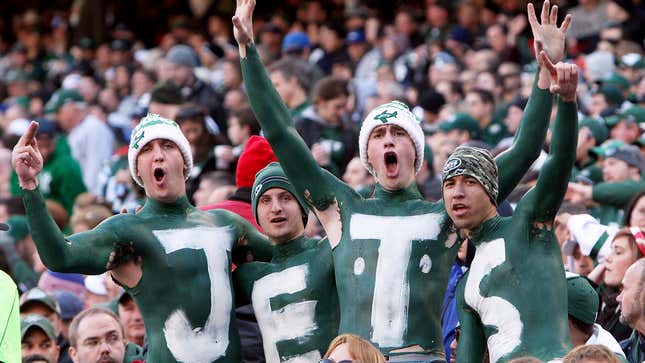 The Jets are getting plenty of Super Bowl hype from people who apparently just became acquainted with the sport of American football in 2023.
Denver Broncos, AFC West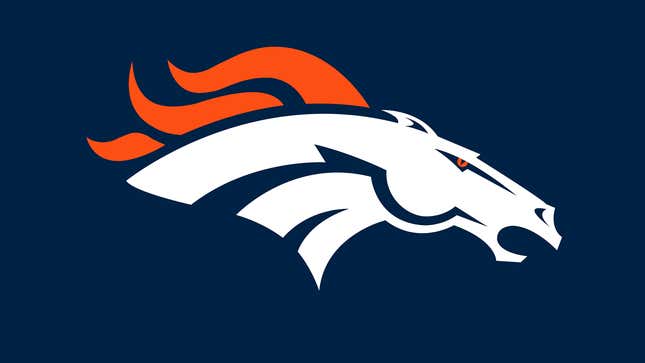 Strength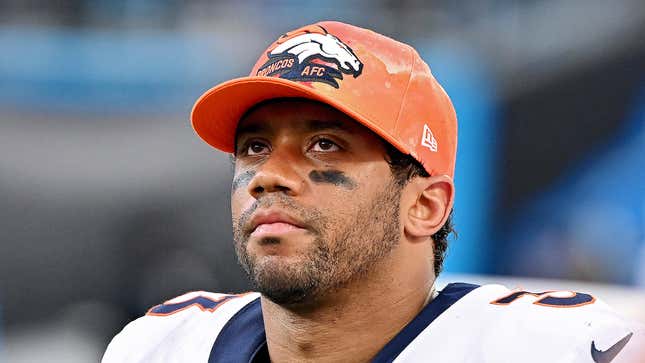 Russell Wilson isn't as marketable as he once was, which might force him to focus on being good at football again.
Weakness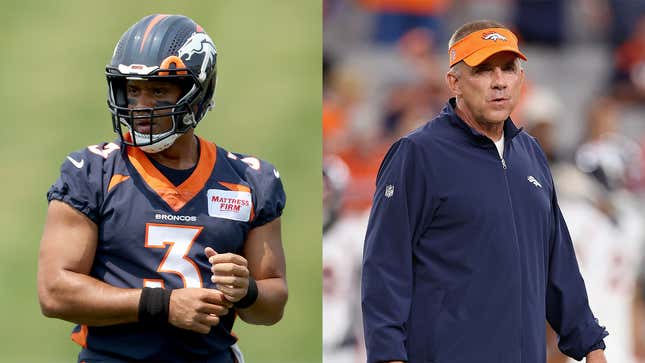 The money and trades to acquire both Wilson last year and Sean Payton this year have left the Broncos with only six other players on their roster.
Player To Watch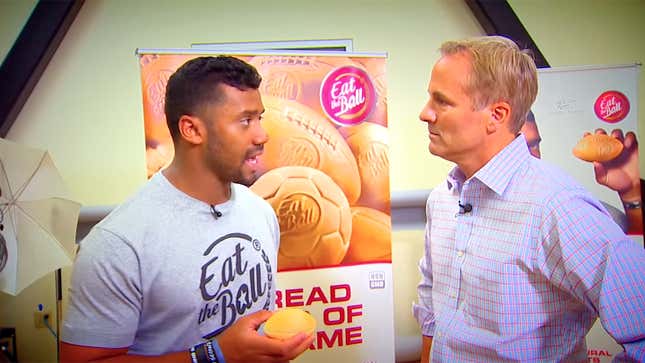 Quarterback Russell Wilson spent training camp constantly pressuring defensive players to buy his football-shaped bread.
Prediction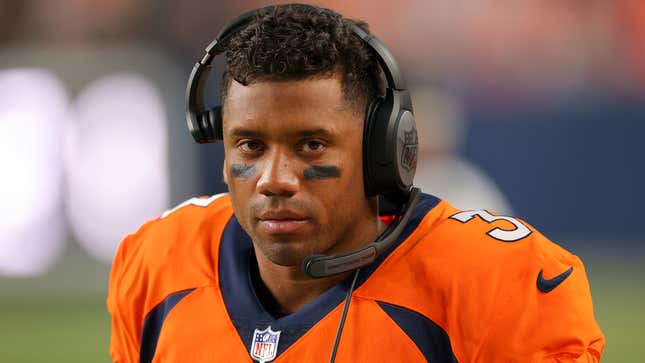 Russell Wilson gets divorced.
Kansas City Chiefs, AFC West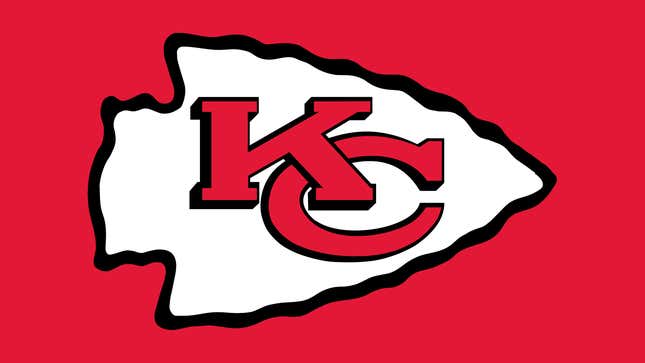 Strength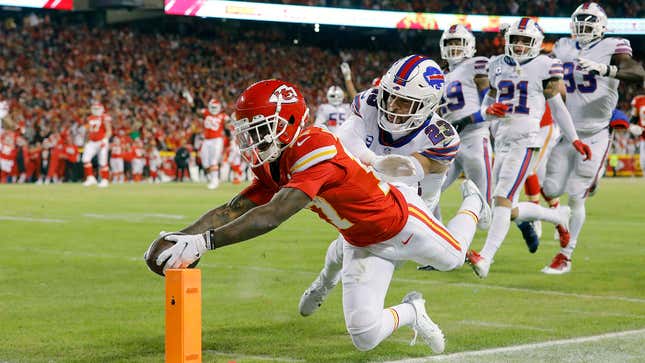 Very good at generating viral content for NFL.com and its social media platforms.
Weakness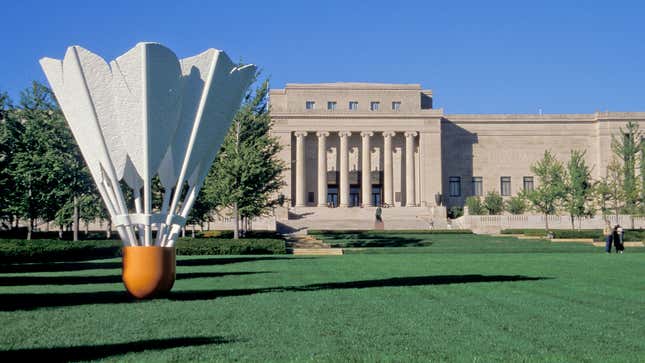 The allure of the Nelson-Atkins Museum of Art and the Power and Light District continues to be potent distraction for Kansas City players.
Barbecue Sauce Recipe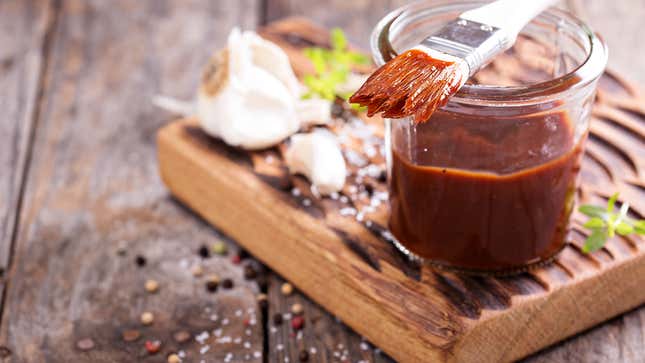 Ketchup, yellow mustard, apple cider vinegar, Worcestershire sauce, lemon juice, molasses, honey, hot sauce, dark brown sugar, onion and garlic powder, chili powder, and lemon juice.
Prediction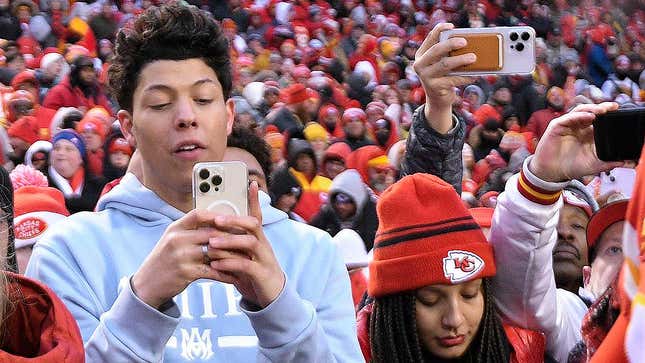 Jackson Mahomes is arrested in November after hitting someone with his car and fleeing the scene.
Las Vegas Raiders, AFC West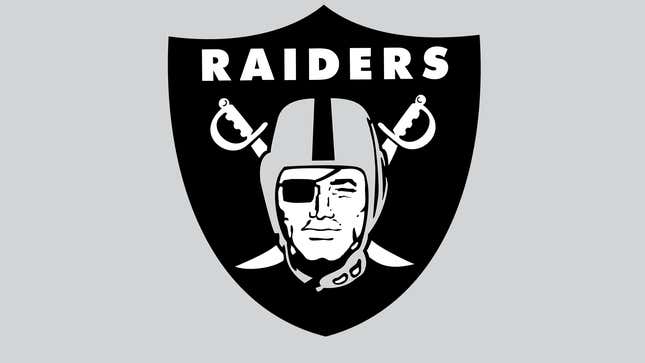 Strength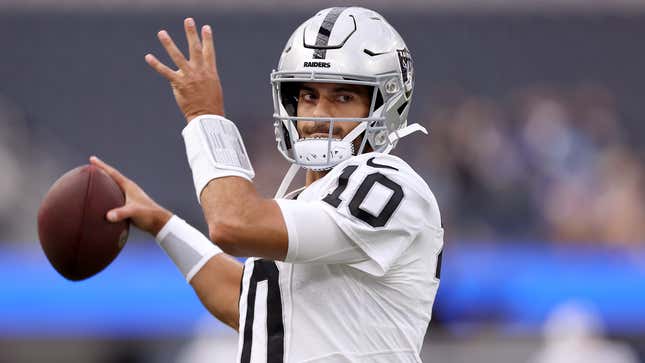 New quarterback Jimmy Garoppolo provides the team with one entire healthy foot.
Weakness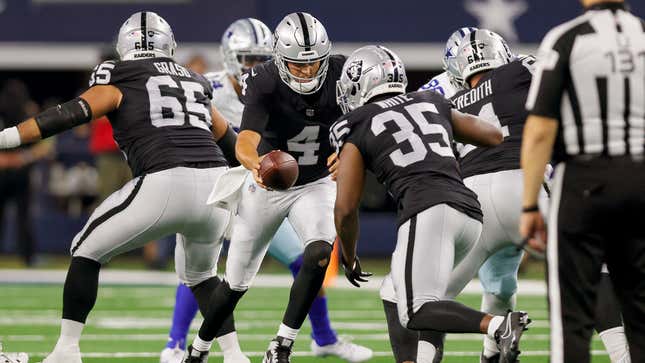 Player To Watch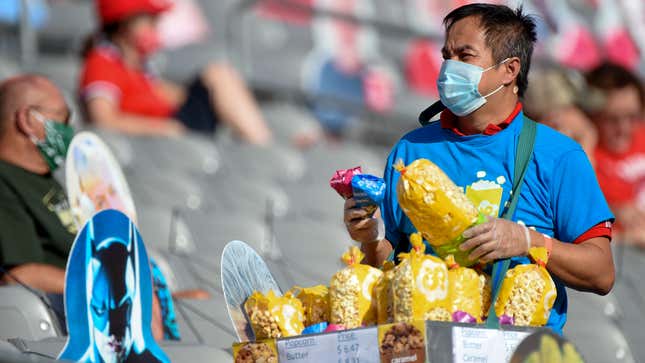 Popcorn vendor Javier Marin at the section 203 Silver Rush stand could bring some much needed energy and youth to the franchise.
Prediction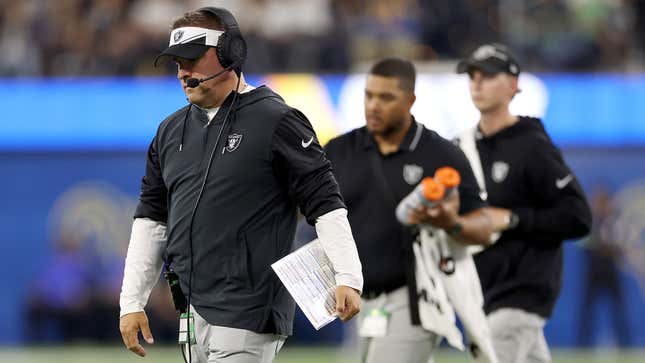 We know "bad" isn't really much of a prediction, but how else would you put it?
Los Angeles Chargers, AFC West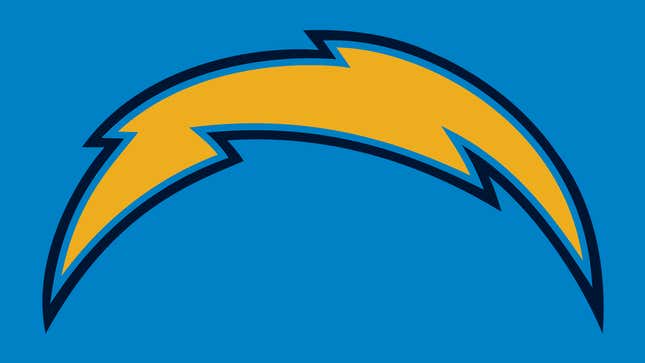 Strength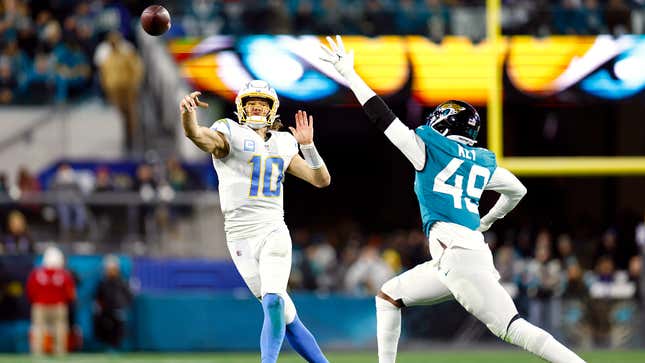 The Chargers looked great en route to building a 27-0 lead in their January playoff game against the Jaguars.
Weakness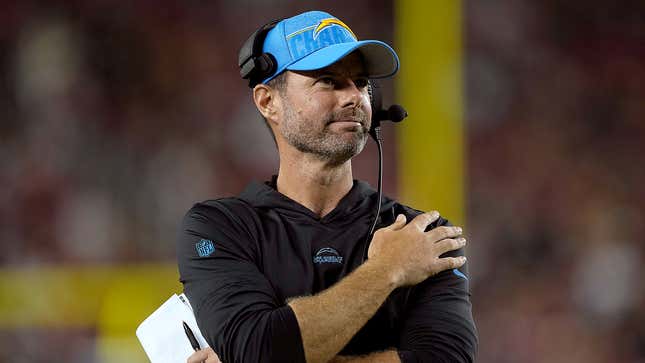 Head coach Brandon Staley risks the health of their roster by making them play in meaningless Chargers games.
Offseason Recap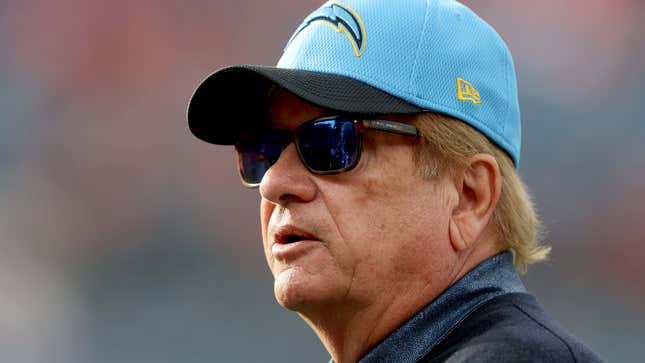 The Chargers front office spent most of the offseason badgering the NFL to let teams add breasts to their logos for Breast Cancer Awareness Month.
Prediction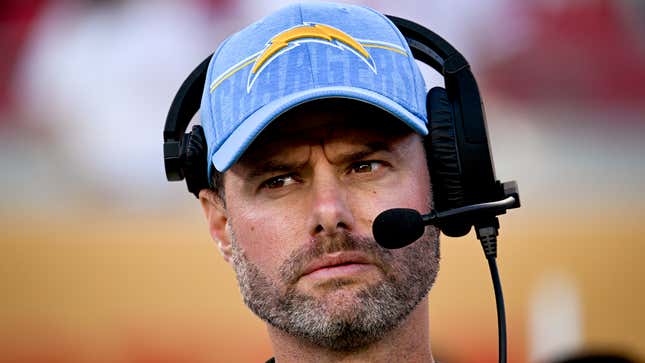 The offense, defense, and special teams will misfire on all cylinders to help Brandon Staley lose his job.
Baltimore Ravens, AFC North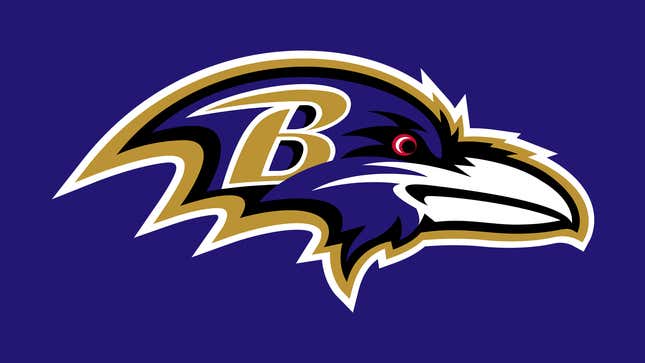 Strength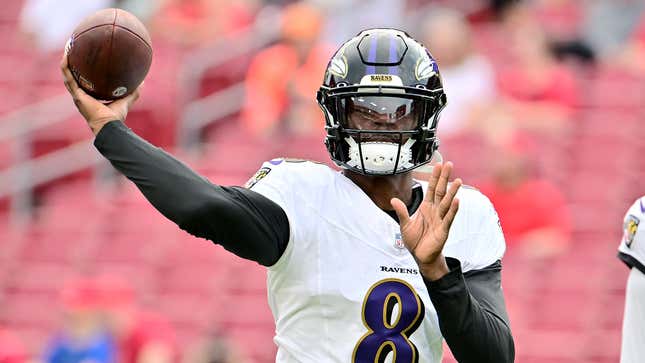 One of the best in the league at alienating their star quarterback.
Weakness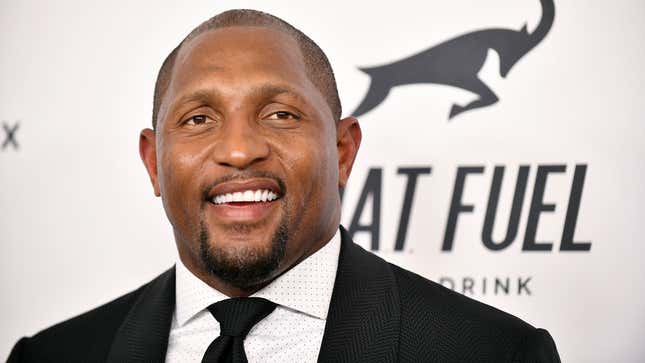 This generation of Ravens still lacks the toughness and willingness to commit homicide that made previous teams Super Bowl Champions.
Biggest Offseason Acquisition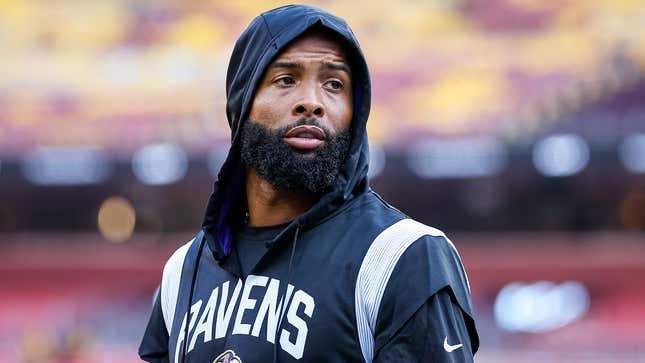 Odell Beckham Jr. is here to prove he can't stay healthy.
Prediction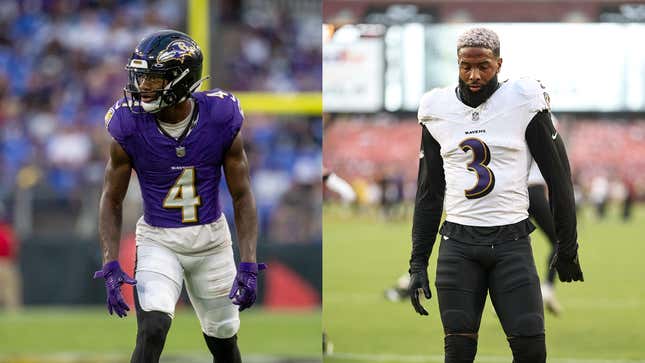 Lamar Jackson's new offensive weapons will truly shine when helping the injured quarterback off the field.
Cincinnati Bengals, AFC North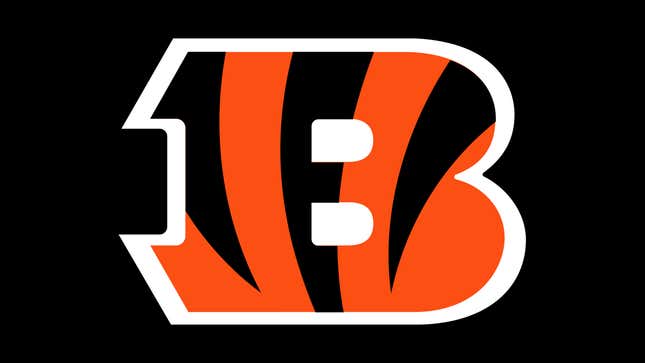 Strength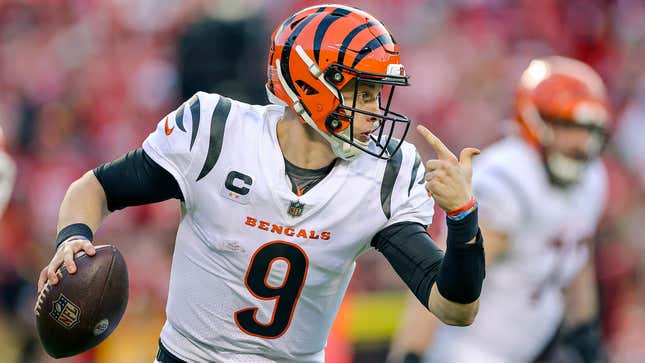 Joe Burrow is a franchise QB, although unfortunately that franchise is Cincinnati.
Weakness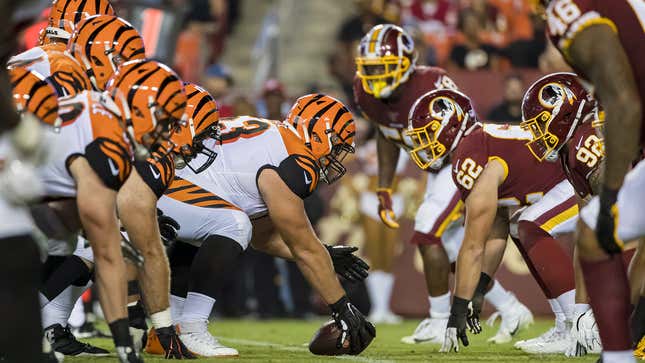 Offensive line endlessly entertained by watching Joe Burrow frantically scramble for his life.
Roster Construction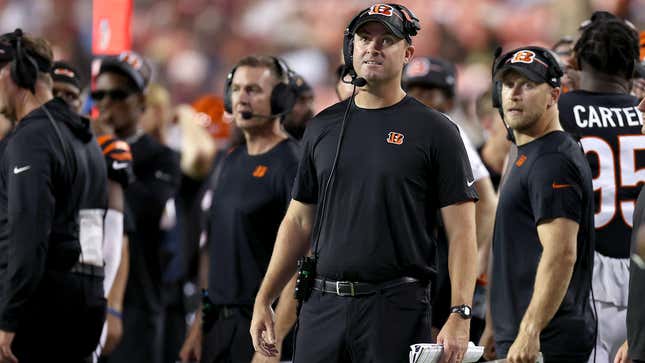 The coaches realized last week that they forgot to fill a whole position but for the life of them can't remember which one.
Prediction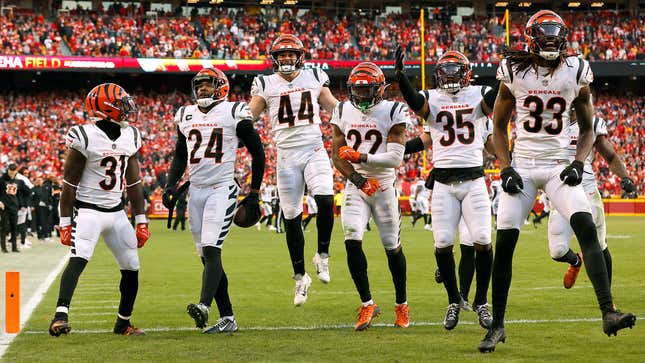 The Bengals quit the NFL and rebrand as a luxury sportswear line.
Cleveland Browns, AFC North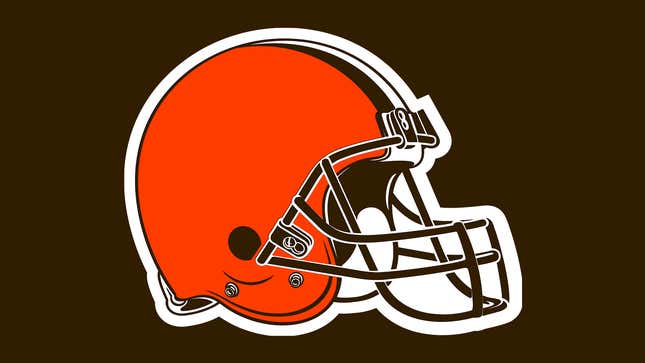 Strength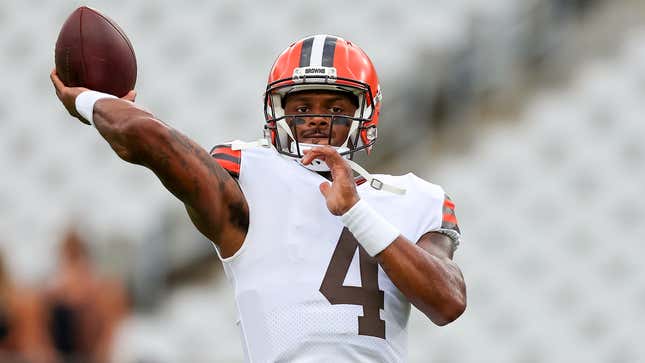 Quarterback Deshaun Watson is back and ready for a full 16-game suspension.
Weakness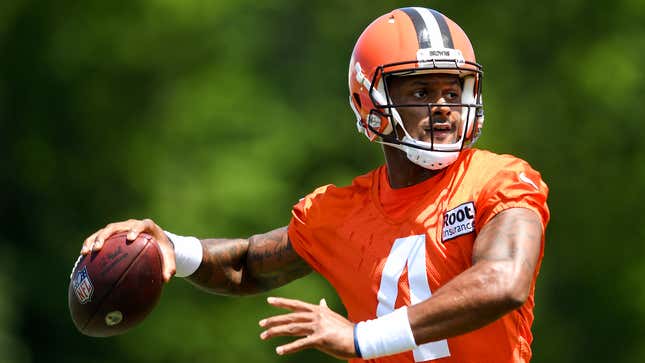 Team overinvested draft capital and salary cap on criminals.
Are Still The Browns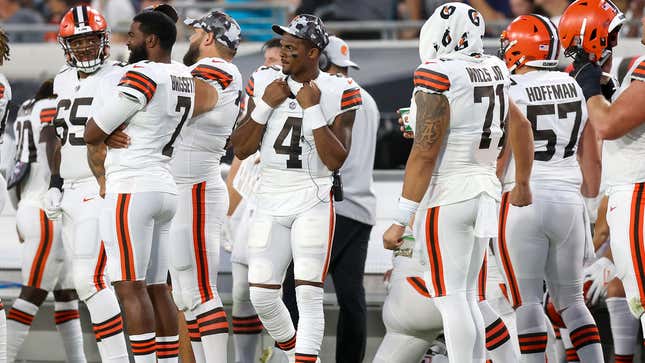 Prediction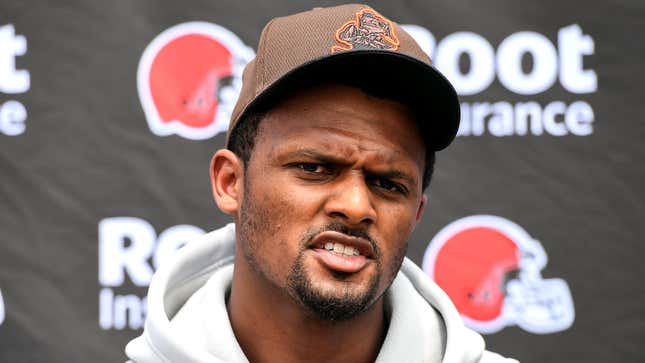 Deshaun Watson will lead the NFL this season with a 10-to-15-year conviction.
Pittsburgh Steelers, AFC North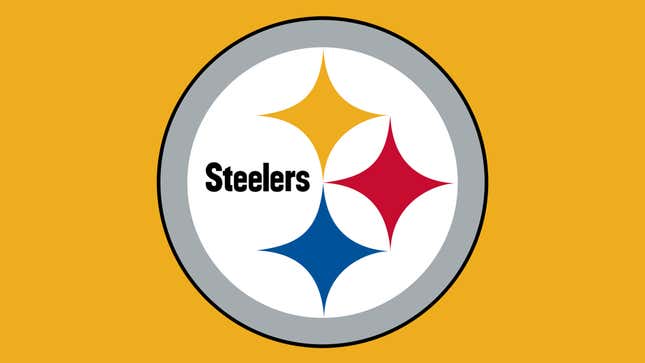 Strength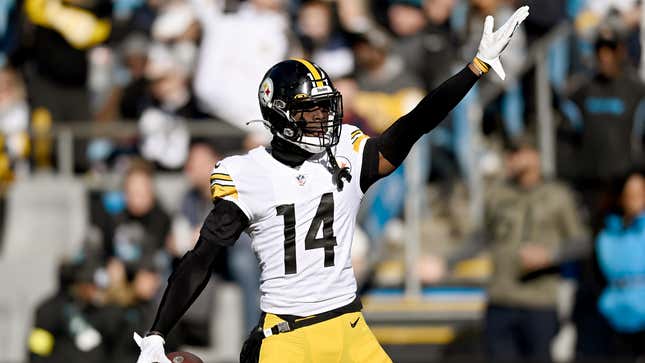 Wideout George Pickens looks primed for a breakout campaign just as soon as he gets on a team with a good quarterback.
Weakness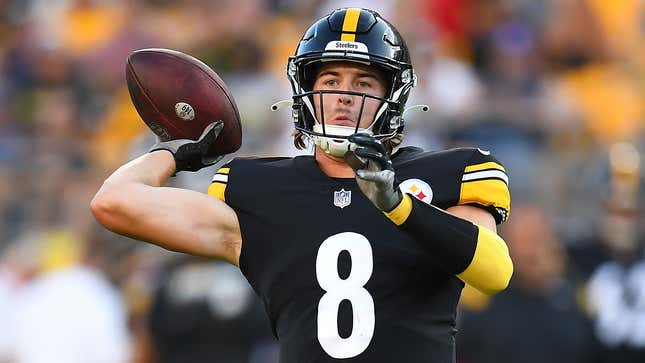 Second-year quarterback Kenny Pickett has a long way to go before he can replicate the impact of Ben Roethlisberger, having racked up zero rapes in his first season.
Roster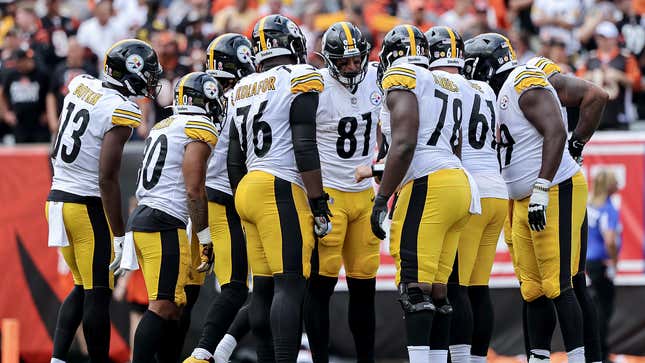 The Steelers are a young and hungry team, which is the coward's way of saying "not that good yet."
Prediction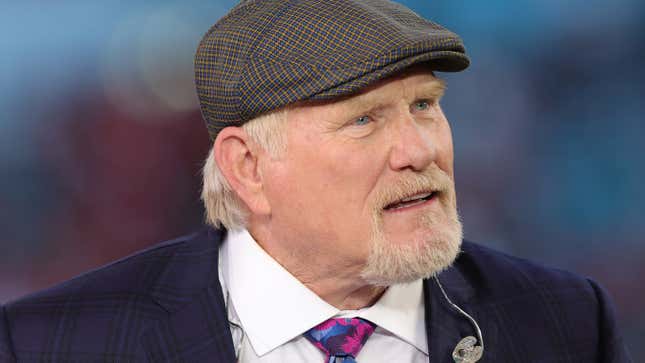 Terry Bradshaw blanks out on what team he used to play for on live television.
Houston Texans, AFC South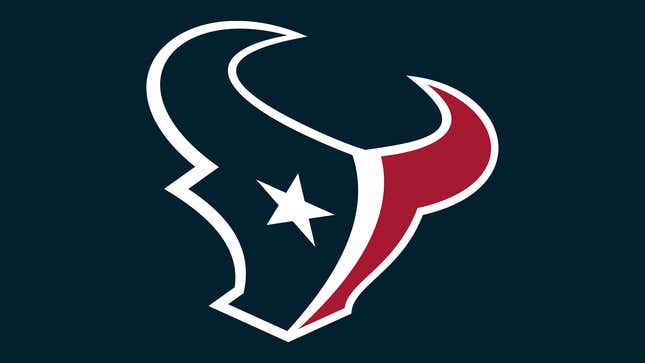 Strength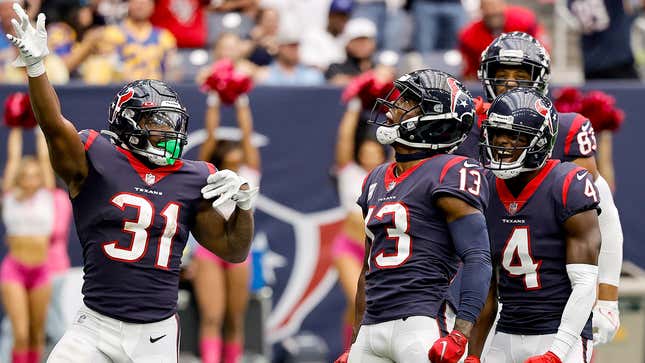 Get to play in NFL with real teams.
Weakness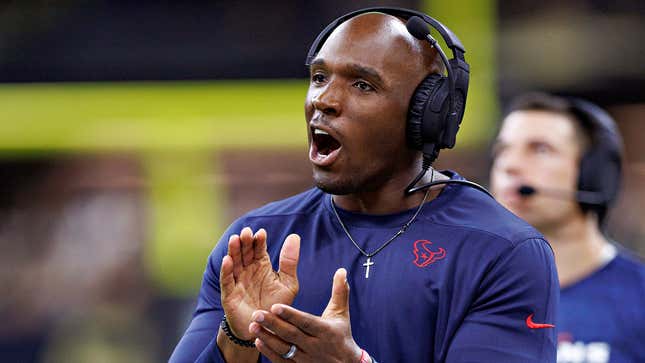 New head coach DeMeco Ryans could struggle to be white enough.
Biggest Question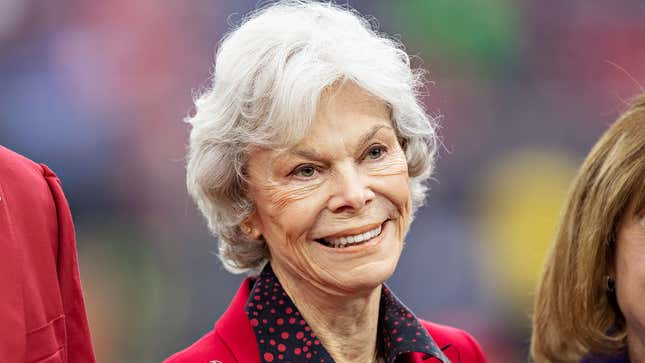 Will 86-year-old owner Janice McNair accidentally sell the team after being tricked by phone scammers?
Prediction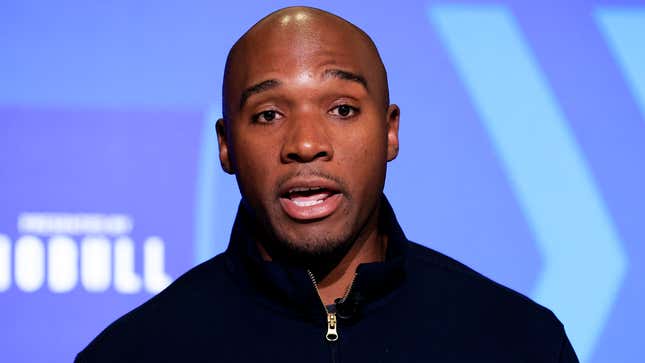 New coach DeMeco Ryans is being described as a great "culture hire," so you know he'll be gone in two years.
Indianapolis Colts, AFC South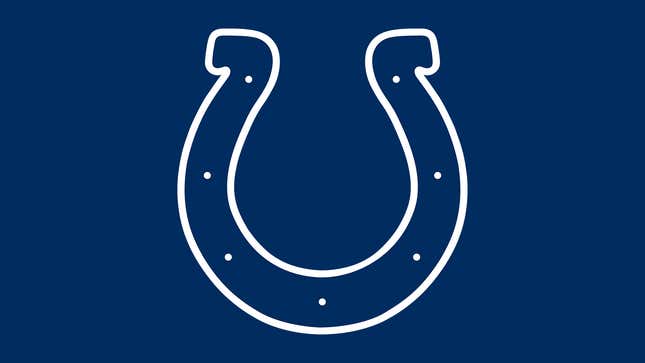 Strength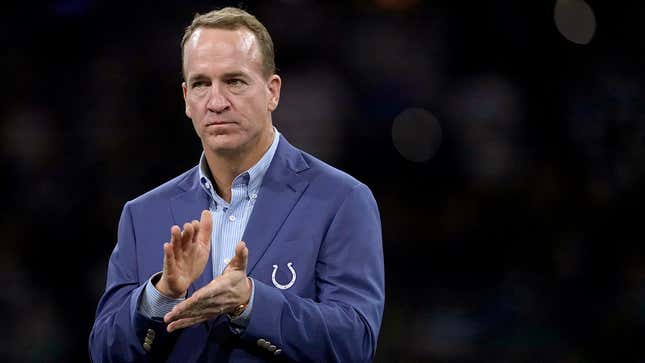 Every once in a while Peyton Manning stops by the Colts' facilities.
Weakness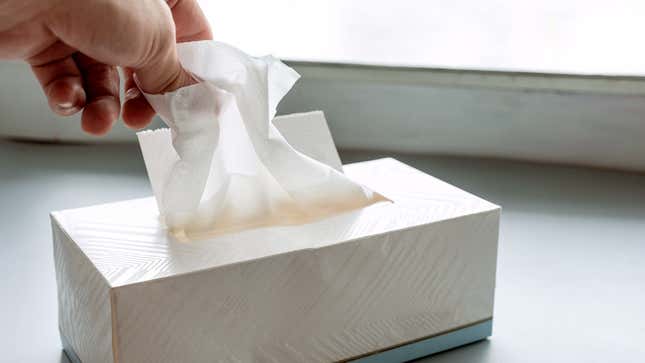 Really bad cat allergies.
Amount Of Time Indianapolis Sportswriters Will Give Anthony Richardson Before Screaming That He Should Be Benched
Amount Of Time Indianapolis Sportswriters Will Give Anthony Richardson Before Screaming That He Should Be Benched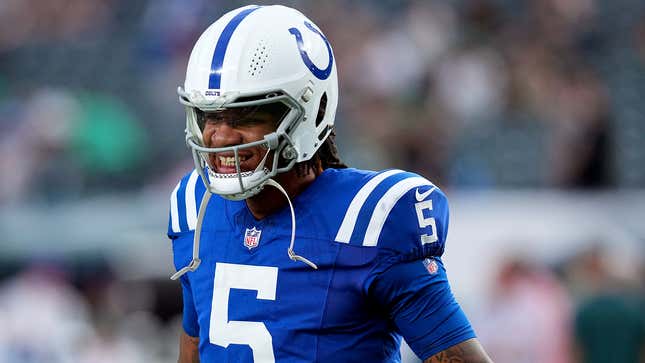 Prediction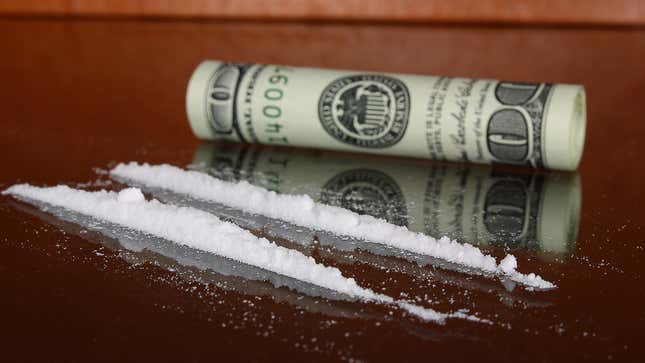 Owner Jim Irsay strikes a splashy deadline deal for two ounces of pure Peruvian coke.
Jacksonville Jaguars, AFC South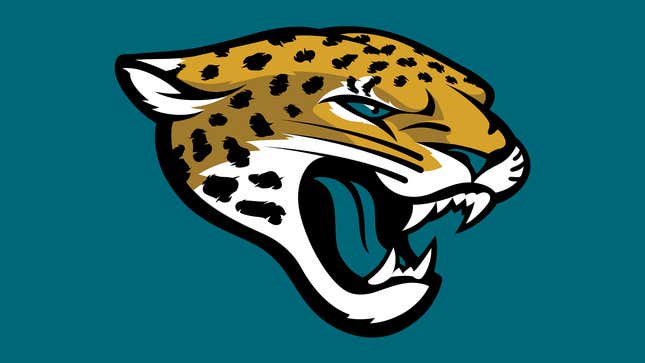 Strength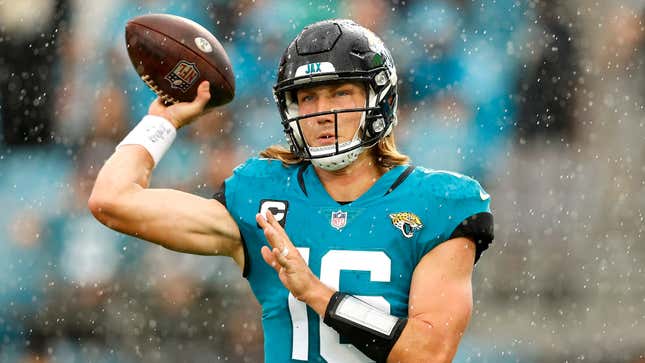 Trevor Lawrence is good enough to remind everyone watching that they were once that young and promising too, and somehow ended up like this.
Weakness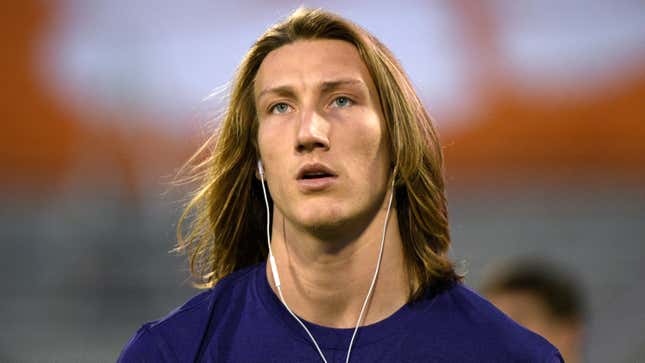 QB Trevor Lawrence could struggle to focus on football and not his beautiful long hair.
Key Acquisition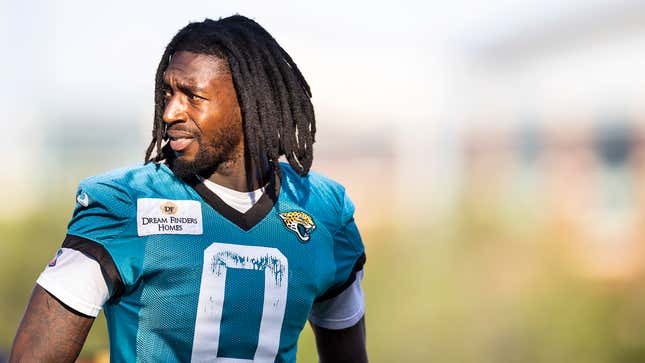 Wideout Calvin Ridley can help school the team's younger players in gambling strategies.
Prediction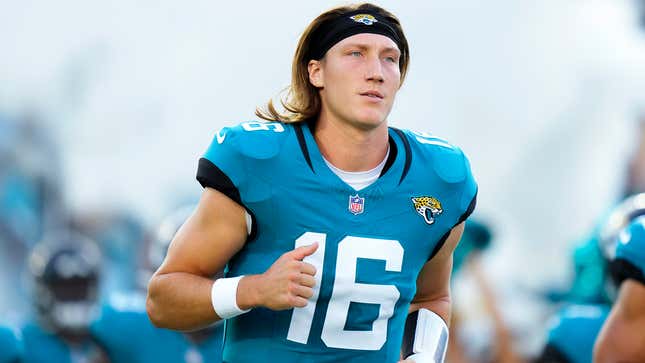 Trevor Lawrence will stay late at the Jaguars showering facilities working in the conditioner.
Tennessee Titans, AFC South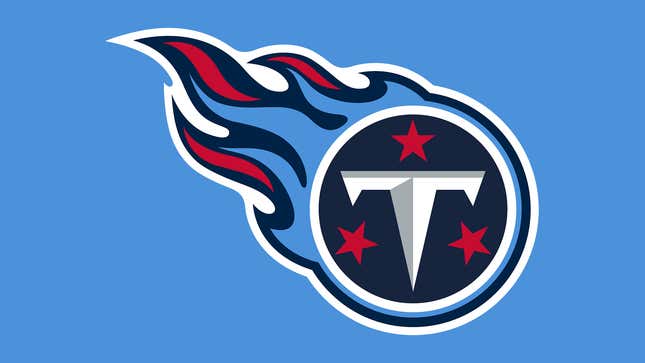 Strength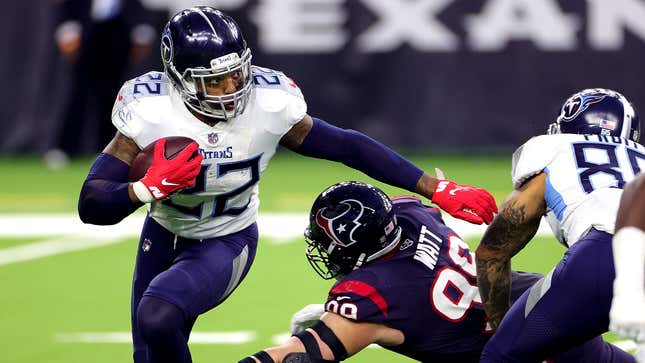 The team's awful defense will help keep star running back Derrick Henry on the field.
Weakness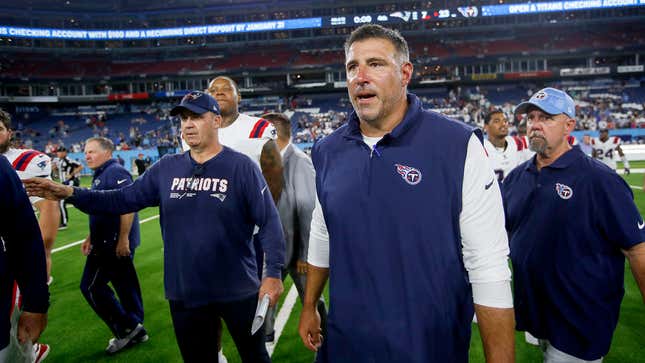 Head coach Mike Vrabel's terrifying nightly visits from Bill Belichick, who stands there staring through his bedroom window.
Key Offseason Acquisition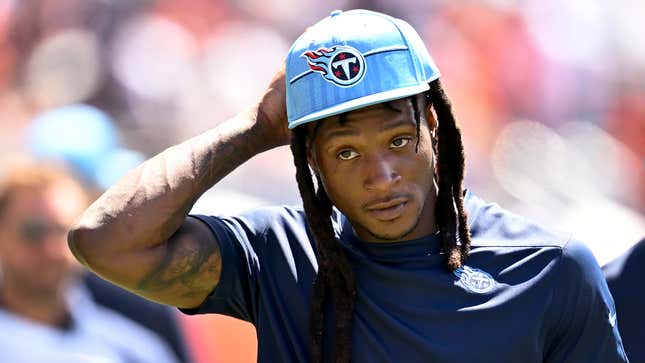 DeAndre Hopkins turned down other offers for the chance to work with the immortal Ryan Tannehill.
Prediction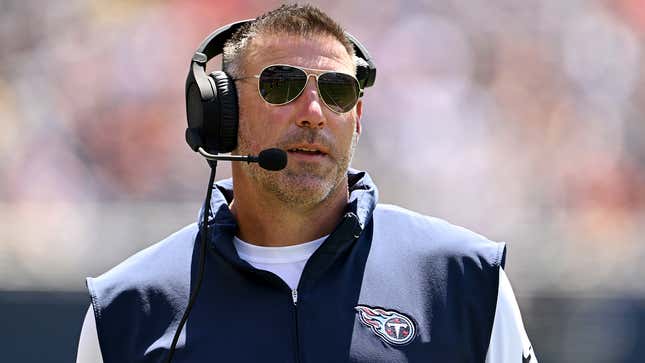 Titans coach Mike Vrabel will have this hard-hitting physical team ready for the playoffs with chicken wings, pizza, and large comfy couches.