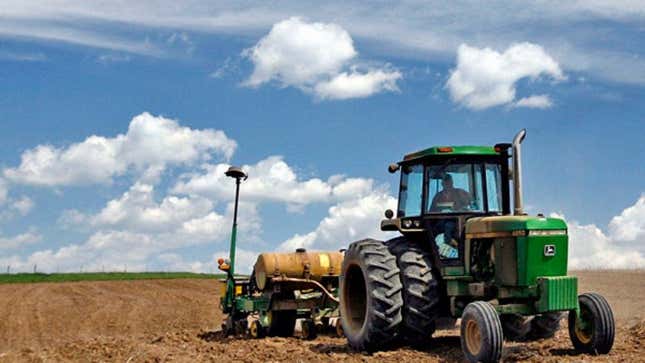 AKRON, OH—In a statement delivered to friends, family members, and household pets, Kendall Garretson announced Monday that she would like to become an 13-ton, 275-horsepower John Deere row-crop tractor when she grows up.
This Week's Most Viral News: September 22, 2023
Garretson, who turned 5 in May, developed an interest in becoming the powerful motor-driven vehicle during a recent trip to her grandfather's farm. According to sources, the young kindergarten student made her decision based on a number of key factors, including her desire to have "big wheels," make holes in the ground with "a digger," and chase birds and butterflies through fields of sunflowers.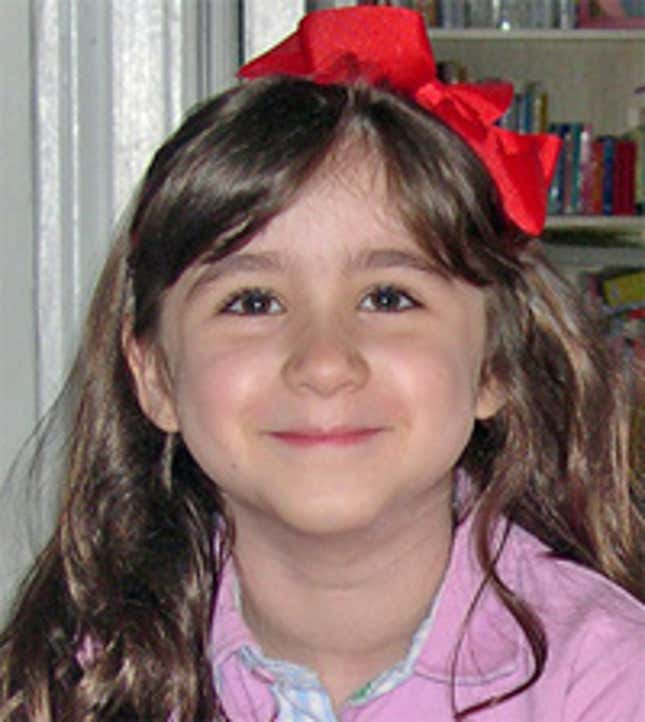 "I'm gonna be a tractor," Garretson said. "Tractors are fun."
Although Garretson does not have a six-cylinder diesel engine, independent-link suspension, or a comfort command seat with air-suspension swivel, the 5-year-old said she was excited to be both red and shiny someday. Garretson added that as a tractor she would sleep in the barn with the cows and the chickens, but not with the pigs, because the pigs make too much of a mess.
"I'll drive around in the dirt, but I won't get stuck," Garretson said. "Because I'll spin my tires lots and lots."
Since making her intentions known, Garretson has set about preparing for her career as the hauling vehicle by talking about tractors, coloring in drawings of tractors, asking her parents where tractors come from, and walking around her house making "VROOOOM, VROOOOM" sounds.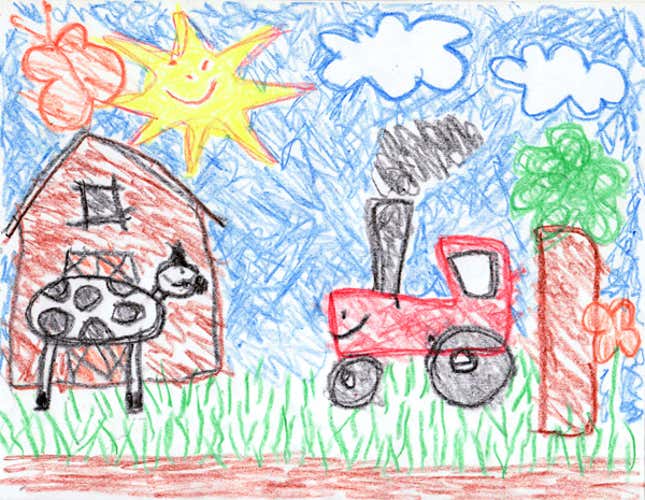 In addition to performing her regular tractor duties, such as "mowing all the corn," Garretson said she plans to give rides to every one of her friends, even Brian Waldie, even though he is sometimes mean.
Although Garretson clearly stated her future goal of becoming a tractor, the unexpected announcement left a large number of adults feeling confused, with some assuming that the 5-year-old meant she wanted to be a farmer instead of a piece of agricultural equipment. In response to the off-base remarks, Garretson accused the adults of not paying attention, jumped up and down while shaking her head violently, and called everyone a "bunch of sillies."
"A tractor," Garretson continued. "Trrraaaaaccctooooor!"
Before settling on tractor, Garretson is said to have contemplated a variety of possible career paths, including a professional great white shark, a bouncy trampoline, "a doctor nurse just like Mommy," and the pink ballerina inside of her music box. Garretson went on to say that she would like to someday eat cookies for breakfast and be a mother to 17 infants, all of them girls.
When asked how she envisioned a typical workday as a tractor, the 5-year-old claimed it would begin with her mother waking her up early in the morning with a kiss. After driving into the farmhouse for breakfast, Garretson would rouse the horses, ducks, and flowers, and play with them until lunchtime. The rest of her schedule would reportedly consist of driving up and down the fields and skipping rope.
Despite having chosen tractor as a career, Garretson has shown little interest in soil cultivation or, at the very least, the hydraulic requirements for maintaining a properly functioning front-end loader. Instead, the 5-year-old has spent most of her time deciding which of her toys she will bring along to the farm.
"When I'm a tractor, I'm gonna pull a wagon, and then I'm gonna put all of my stuffed animals inside the wagon," Garretson said. "And my dollhouse. And a bunny. And maybe a Halloween pumpkin. But I won't let spiders on it unless they promise not to bite anyone."
During several other statements about her future, Garretson maintained that upon reaching adulthood she would cross the street by herself and marry the family's English bulldog, Rutherford. Garretson also stated that her cousin Madison could not come to her wedding if she kept chewing on her crayons.
Representatives from the John Deere Corporation told reporters that Garretson was a "promising candidate" for the company's annual $25,000 scholarship aimed at helping young people become tractors.