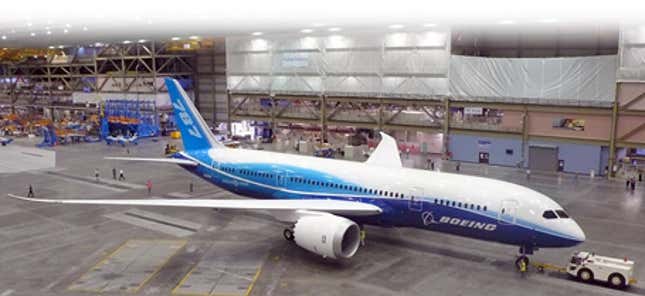 Though it was scheduled to take its first flight last month, the 300-plus passenger Boeing 787 Dreamliner aircraft has hit several costly snags, and likely won't be put into use until 2010. What are the causes of the delay?
This Week's Most Viral News: September 29, 2023
Out of screws
Drink cart didn't have enough room for Sprite
Fired the guy who knew how to make the engines
Seats weren't that comfortable
Lost keys to room that has all the wings
Had to start over from scratch when someone noticed that all the stenciling read "Boring 787"
Safety inspectors were able to see the strings