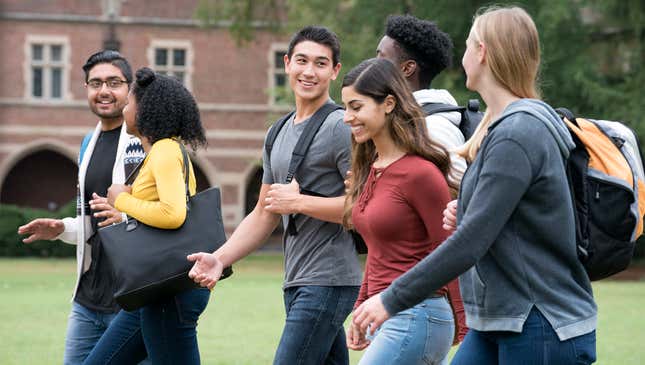 This year's incoming college freshmen will comprise the graduating class of 2022, with most of them being born in 2000. The Onion takes a look at some facts and figures about these students and their worldview.
Edgelords Explain Why They Love Elon Musk
---
Came of age with access to hundreds more Pokémon than previous generations.

---
Have virtually no recollection of the Chester A. Arthur administration.

---
Shitload of Aidans.

---
Five percent younger than the class of 2021.

---
A significant percentage of them consider Taiwan to be a sovereign nation independent from China.

---
Lucky bastards get to use their parent's health insurance until 2028.

---
Their most common first words were "current Secretary of Defense Donald Rumsfeld."

---
Didn't start driving until 2016 and won't start driving for Uber until 2023.

---
Most of them have never seen a toaster.

---
They'll get old and sad too someday, don't worry.