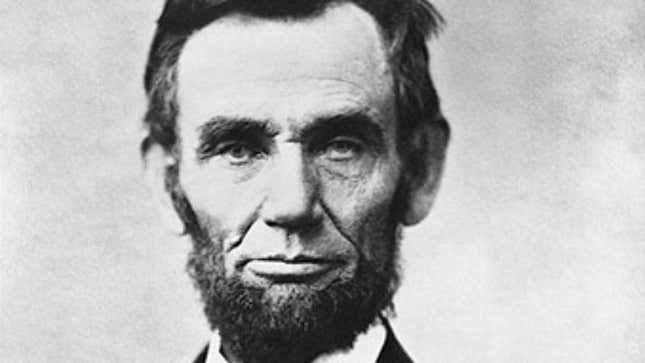 Every February, people across the the nation celebrate the legacy of Abraham Lincoln, widely considered to be one of America's finest presidents. The Onion provides a timeline of the key moments in President Lincoln's life:
1809
Abraham Lincoln is born on February 12 and immediately sworn in as the 16th president of the United States.
This Week's Most Viral News: September 29, 2023
1817
In one terrifying night, Lincoln has the first and only growth spurt of his life, expanding from 4 feet, 3 inches to 6 feet, 4 inches in a matter of hours amid the hellish sounds of snapping bones and tendons.
1828
While visiting New Orleans, he observes a slave auction, has an itchy nose during the bidding, and accidentally purchases a lot of two dozen black men.
1860
Feeling depressed while writing his autobiography, Lincoln fails to mention himself even once.
1865
April 14: Lincoln is assassinated.
1865
April 15: Lincoln resumes the presidency and serves out the rest of his term.