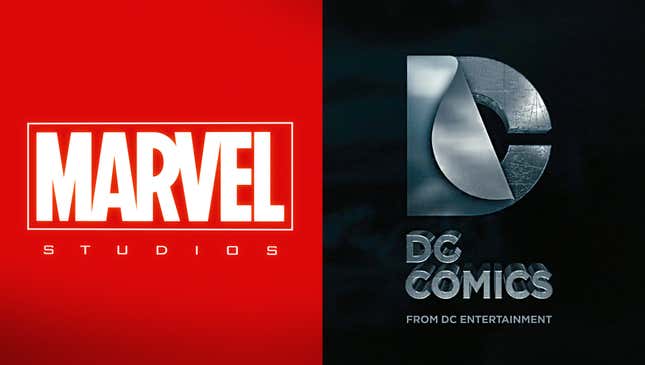 Following the massive successes of the Spider-Man, Batman, Avengers, and X-Men franchises, studios Marvel and DC Entertainment have announced as many as 40 upcoming superhero movies to be released over the next six years, featuring characters such as Ant-Man, Aquaman, Wonder Woman, and more. Here's a release schedule for the upcoming films:
The Splinter (June 2015): Based on the popular comic about a man who comes into contact with a radioactive woodchip and gains the power to lodge himself under anyone's fingernail.
The Stupendous Spider-Man (November 2015): The Spider-suit is updated to pop more on promotional Coca-Cola cans.
X-Men: Relative Doom (May 2016): The mutants band together to fight the fifth-most important threat to humanity.
La Lettre Rose (December 2016): While contemplating his future with longtime girlfriend Lisa (Charlotte Gainsbourg) while she is away for the weekend at a friend's wedding, Batman discovers a lovely and sorrowful letter on the sidewalk and decides to track down its author, who may or may not live in their same apartment building.
Fantastic Four 2 (July 2017): If you thought the fact that Fantastic Four 1 hasn't even debuted yet would stop the producers from confirming a sequel, you vastly underestimate them.
Justice League (November 2017): DC's superheroes vainly attempt to battle evil without addressing the root social causes contributing to evil.
The Flash (March 2018): With no antagonist to speak of, this film documents the extensive long-distance running and wind sprints Barry Allen needs to perform daily in order to maintain his impressive speed.
Aquaman (July 2018): In the first movie of the franchise, Aquaman watches helplessly from the Atlantic Ocean as extraterrestrials attack Nebraska.
Night Shadow (November 2018): Is this even a superhero? We don't care. Tell us 14-year-olds aren't going to line up around the block to see Night Shadow.
Ant-Man: Eager To Please (April 2019): Scott Lang, an electronics expert who owns a highly advanced suit endowing him with the ability to shrink in size and retain superhuman strength, immediately reveals his true identity to the first person who asks.
Untitled Batman Film (July 2019): Though details of this future Batman film are hazy, studio sources hint that this latest adaptation of the popular comic book series may involve the caped crusader doing battle with an individual or group of individuals.
Unannounced Marvel $700 Million (November 2020): Marvel's much-loved characters will gross $700 million.
Study Finds LSD Highly Effective At Ruining Nephew's Baptism