SAN DIEGO—On day two of the 2008 San Diego SorCon, the biggest Aaron Sorkin convention in the world, screenwriter and producer Aaron Sorkin revealed plans for his next project, an animated continuation of his most popular franchise, The West Wing.
"I'm excited to bring my Emmy Award–winning writing to the field of animation," Sorkin said in a speech before approximately 30,000 screaming fans, many of whom were dressed up in the business-suit costumes of their favorite Sorkin characters. "The costs of live-action production restricted me to a set only slightly larger than the actual White House and an ensemble cast of under 15 actors. But animation technology will enable us to provide fans with extended 40-minute walk-and-talks, digitally compressed dialogue for faster delivery, and a cast of over 70 main characters. My vision will finally be presented in its truest, most uncompromised form."
The new project, which was rumored in the Aaron Sorkin press in the days running up to SorCon but unconfirmed until yesterday's announcement, marks Sorkin's first television project since 2006's Studio 60 On The Sunset Strip, which was canceled after only one season. The new show, tentatively titled The West Wing: The Santos Administration, is the first foray into animated entertainment for the acclaimed Sorkin, who is considered by many to be the most important writer-producer of political and entertainment-industry workplace-comedy-dramas working today.
"When Aaron hit the stage and announced The West Wing animated series, the crowd went wild," said self-described "Sorkin nut" Karla Waples, 33, who has attended SorCon every year since its inception a decade ago. "It was such an adrenaline rush to see him make TV history yet again. This is why people drive all the way across the country to be here."
Held annually at the San Diego Convention Center, SorCon has grown from a small convention in 1998, when Sorkin screened his television series Sports Night for friends and family, into a major Sorkin-industry event attended by tens of thousands of upper-middle-class whites and political-science geeks—or "Sorkies," as they prefer to be called.
G/O Media may get a commission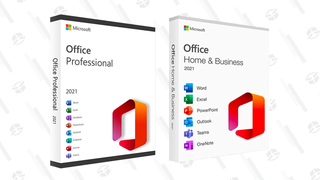 89% off
Microsoft Office Professional 2021 Lifetime License
The convention features hundreds of vendors from both the Sorkin fan underground and the Hollywood studios. Would-be buyers can find everything from a limited-edition replica of the Paul Revere–crafted cutlery set owned by The West Wing's President Bartlet to a T-shirt commemorating Muhammad Ali's selection as "Athlete of the Century" in the second season of Sports Night. A set of cocktail napkins—identical to the ones on which Sorkin wrote A Few Good Men when he was a struggling playwright—fetched more than $15,000 at auction.
The event also featured episode re-enactments by fans, autograph-signing sessions with such celebrity guests as Bradley Whitford and Timothy Busfield, and a Gilbert-and-Sullivan-themed "Musical Salute To Sorkin."
"It's like no other Sorkin event out there," said attendee Peter Koechley, who won this year's trivia contest by identifying a line of dialogue from communications director Toby Ziegler in The West Wing's season-five episode "Eppur Si Muove." "There are interactive booths where fans can pitch their own version of the legendary 'Crazy Christians' sketch in the Studio 60 writers' room or lip-synch to 'The Jackal' along with C.J. from The West Wing. There's even a real-life 'Dolphin Girl' here posing with fans for pictures!"
Following his speech, Sorkin screened a four-minute clip from the pilot episode of The West Wing: The Santos Administration and explained the premise behind the new show. Beginning about two years after the last episode of the original series, the animated version focuses on President Matt Santos as he deals with his party's crushing defeat in the midterm elections and his advisers struggle with the death of President Jed Bartlet, who has finally succumbed to complications from multiple sclerosis. The pilot ends, Sorkin said, with a 15-minute speech from President Santos about holding unpopular ideals.
Sorkin stressed that the most important thing in doing another West Wing is staying true to his fans.
"I will make sure that everyone's favorite characters and policy issues from the first series return, along with an all-new Joint Chiefs of Staff and a few fresh constitutional crises," said Sorkin, pausing for deafening cheers. "And I can promise SorCon that there will be at least two filibusters in the first season."
Sorkin plans to write all of the new episodes as well as animate them himself. He has not yet sold the series for broadcast, but said he was "certain" that any network would "jump at the chance to work with Aaron Sorkin."
Events scheduled for day three at SorCon include a panel discussion on rapid-fire dialogue, an American President debate on what sorts of policy deals would cause the president's girlfriend to break up with him in the modern day, and a seminar on how freebasing cocaine can improve your screenwriting.