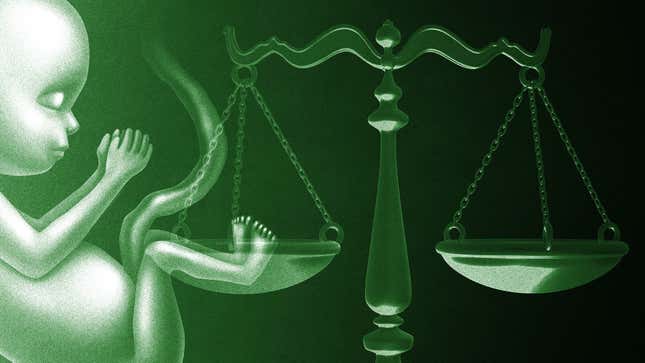 The Onion provides in-depth coverage of how female reproductive rights are mangled, mutilated, and butchered at the state level.
Alabama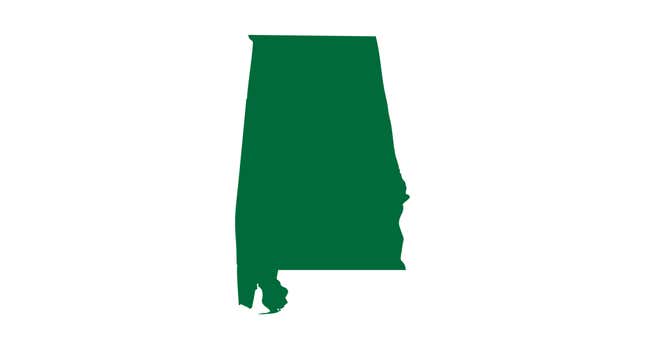 Basically what you already assume.
Alaska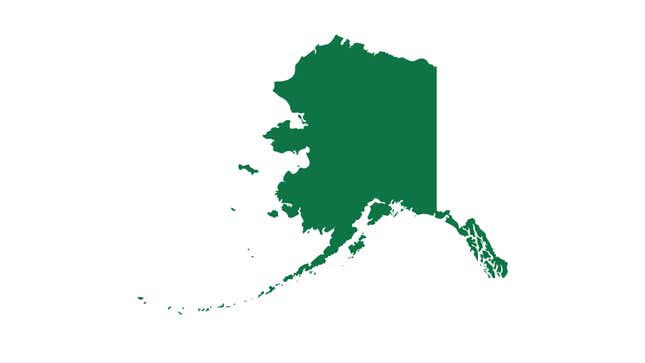 Abortion legal up to 15 weeks after swimming up-river to spawn.
Arizona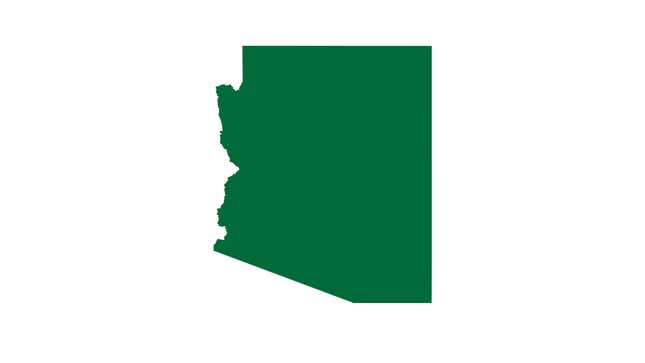 No one who lives in Arizona is young enough to give birth.
Arkansas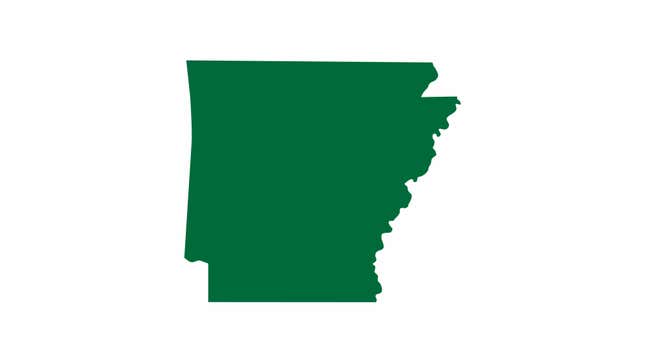 Criminalized to protect the sanctity of rape.
California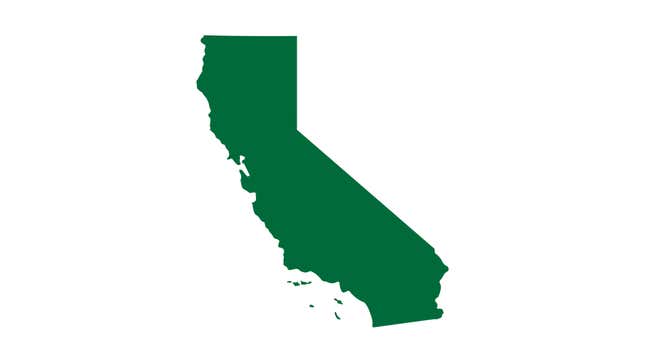 Abortions can only be performed at a licensed wellness center by a trained mystic.
Colorado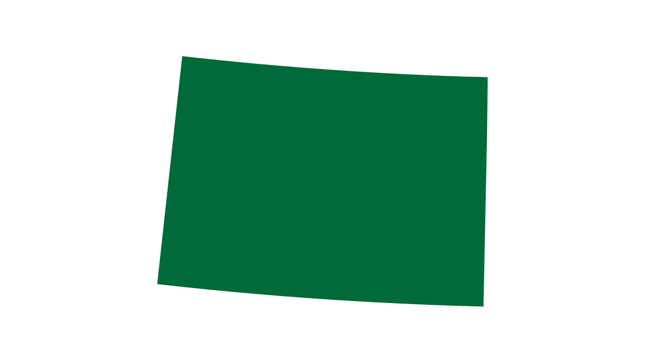 Legal, both medically and recreationally.
Connecticut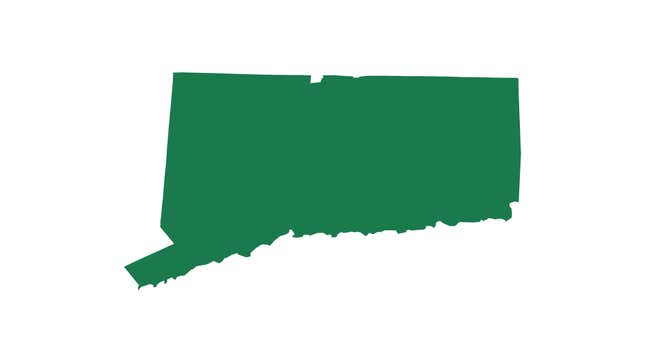 Accessible because we worked too hard to get Katie into Yale.
Delaware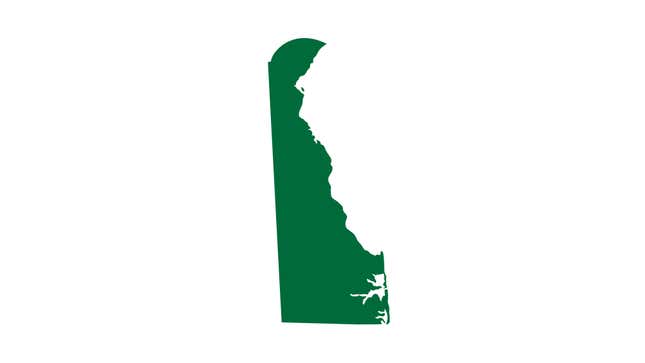 Whoops! Drove right past it. Might as well get an abortion in New Jersey.
Florida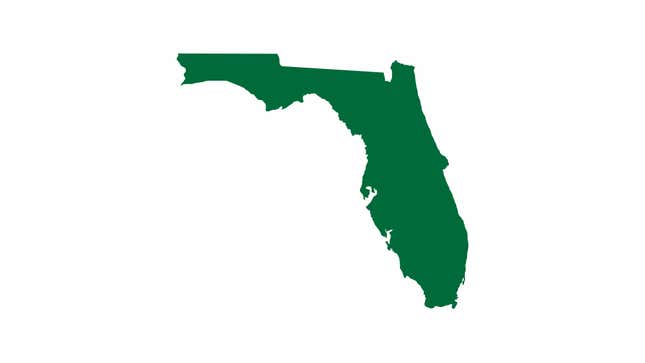 Abortions are primarily carried out by the Big Thunder Mountain Railroad ride at Disney World.
Georgia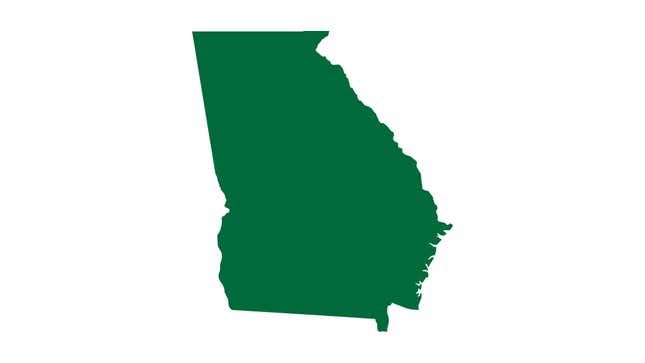 Woman allowed to kill fetus if done while suicide bombing Planned Parenthood.
Hawaii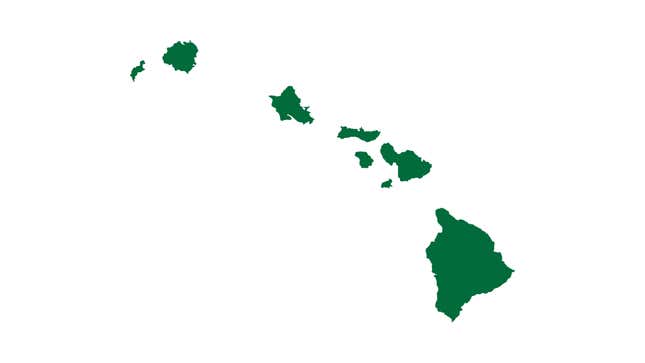 Though broadly legal, it is against the law to administer abortions by throwing women into a volcano.
Idaho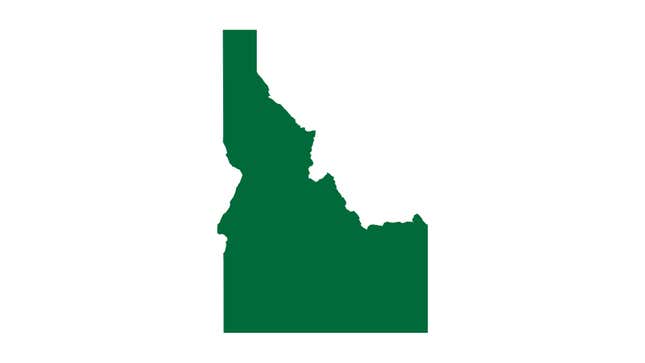 Abortions are illegal unless the Great Potato gives express permission.
Illinois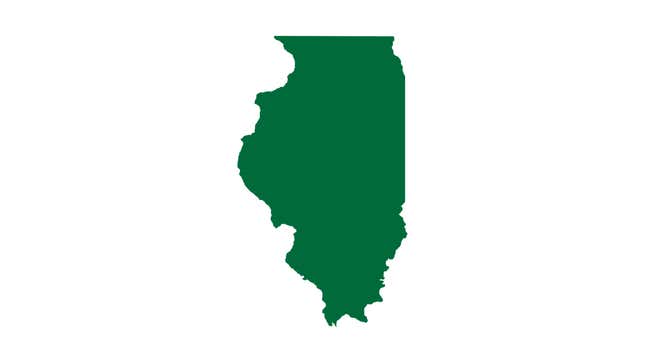 Abortion is one of the few things in Illinois that actually doesn't make sense to get done for cheaper in Indiana.
Indiana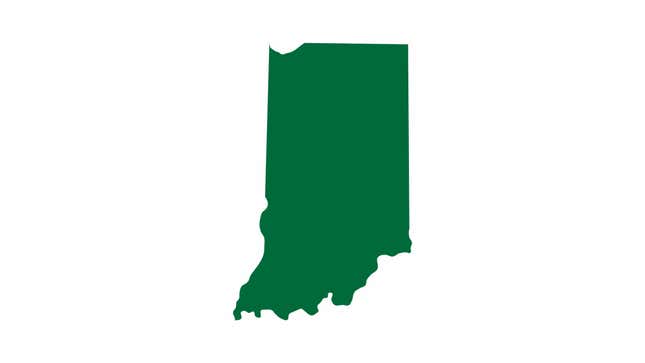 State law requires an ultrasound to be projected on the Jumbotrons of all major sporting events before terminating the pregnancy.
Iowa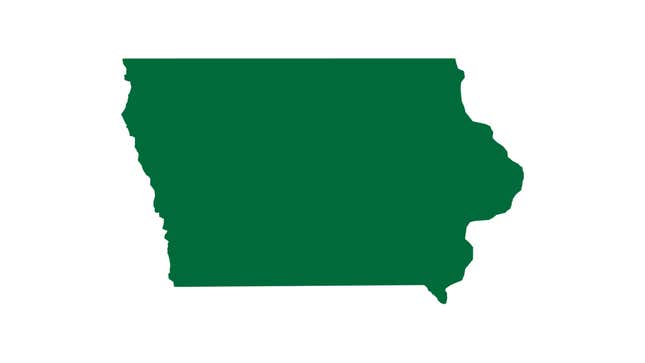 Every 30 seconds, a new law is passed attempting to ban abortion in the state.
Kansas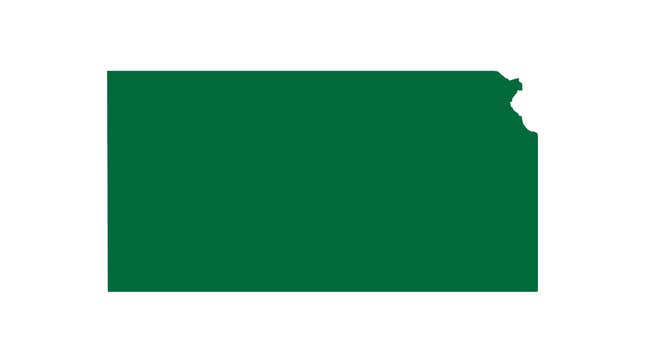 Mass closures of abortion clinics in this state have deprived thousands of women of not only life-saving medical care, but also one of the few things to do on the weekend here.
Kentucky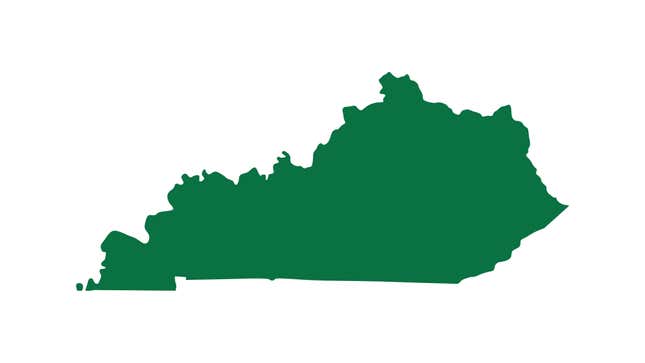 Mandatory waiting period of nine months.
Louisiana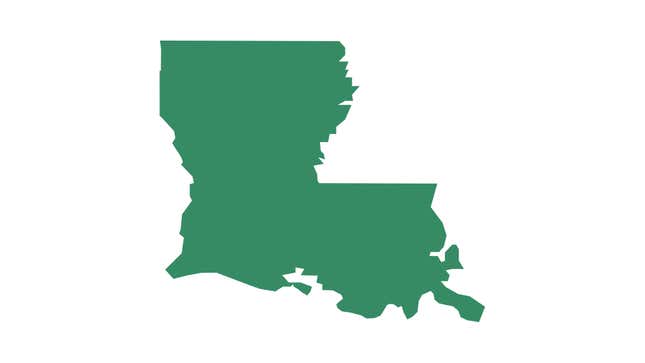 Maine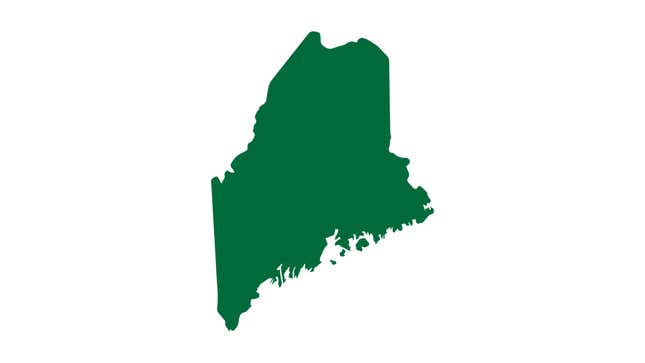 Abortion only allowed in severe cases where the fetus becomes overcooked and rubbery.
Maryland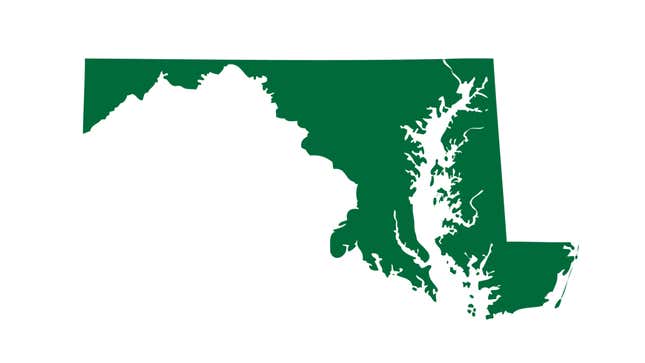 Legal and free for all Congressional aides.
Massachusetts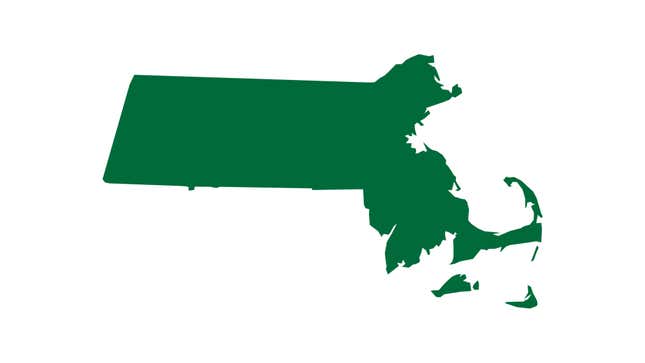 Hey, you fucking come here and say you want to get an abortion to Massachusetts' face, you fuckin' prick. It's permitted, but fuck off.
Michigan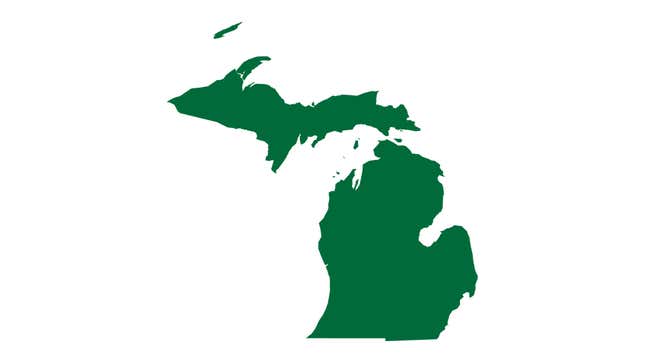 The question of abortion is still being decided by Michigan's top militias.
Minnesota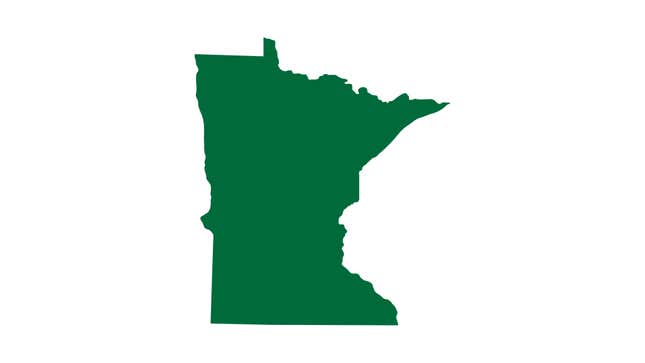 Abortions banned for fetuses not fully thawed.
Mississippi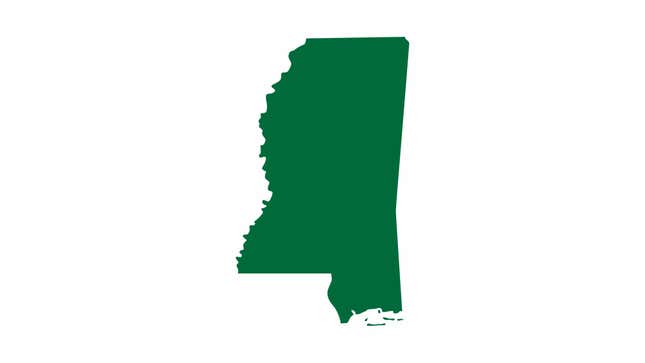 Pregnant mothers must wait nine months to let the state's shoddy healthcare system kill the baby.
Missouri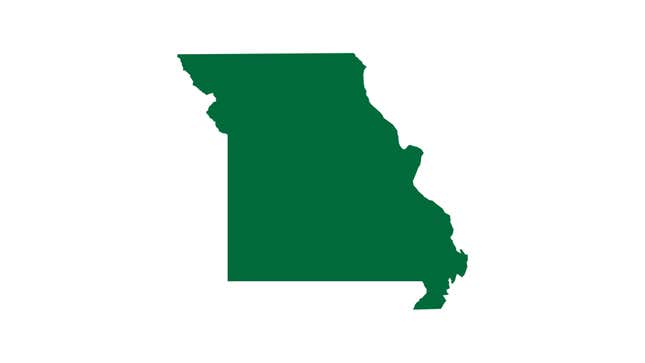 Mandatory shaming by licensed physician.
Montana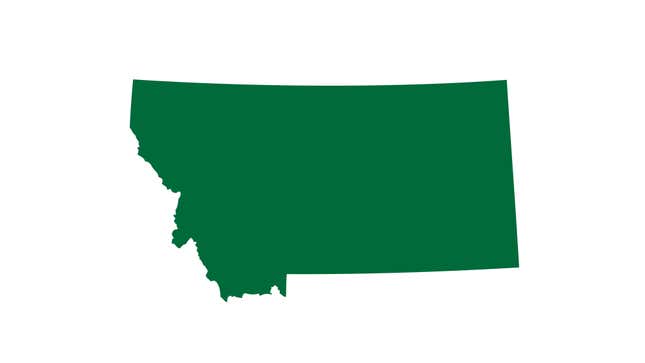 Abortion is heavily restricted, but women are welcome to release their delivered infants to roam free in Yellowstone National Park.
Nebraska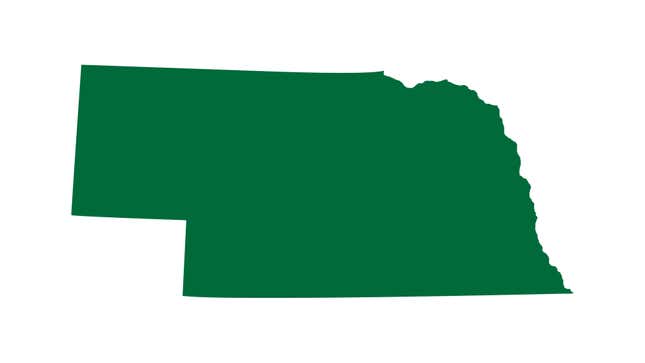 Abortions are only permitted if the patient agrees to the fetus being suspended in a jar of formaldehyde and put on display at a roadside attraction.
Nevada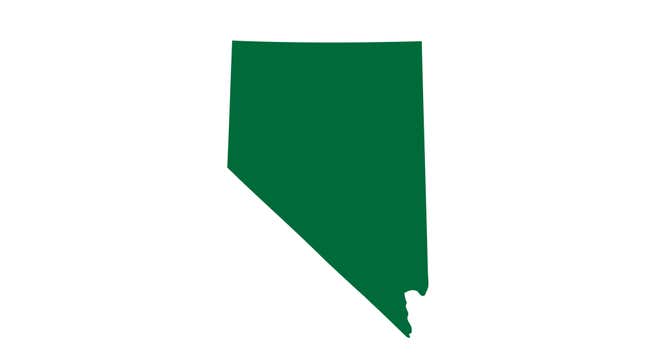 Only legal in event slot machine lands on three coat hanger icons.
New Hampshire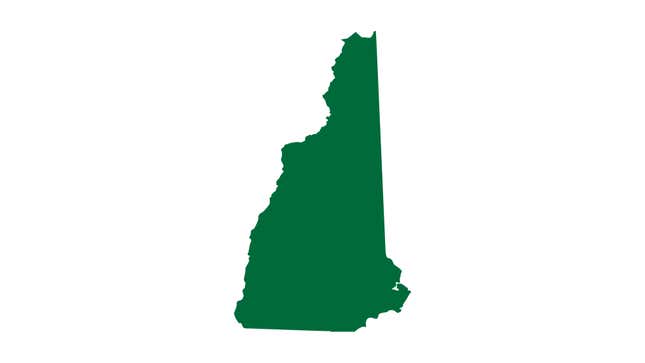 Abortion is consistently ranked as one of the best fall activities in the state.
New Jersey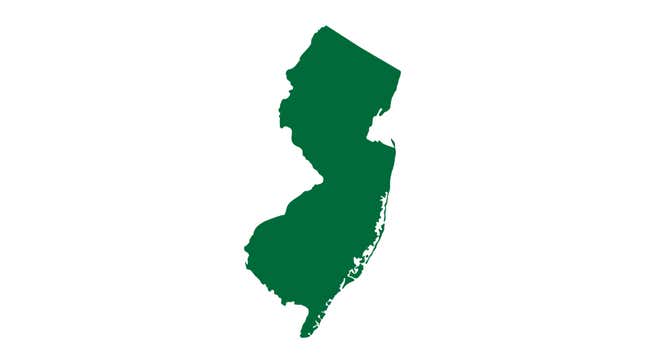 Available for fetuses who just couldn't cut it in New York.
New Mexico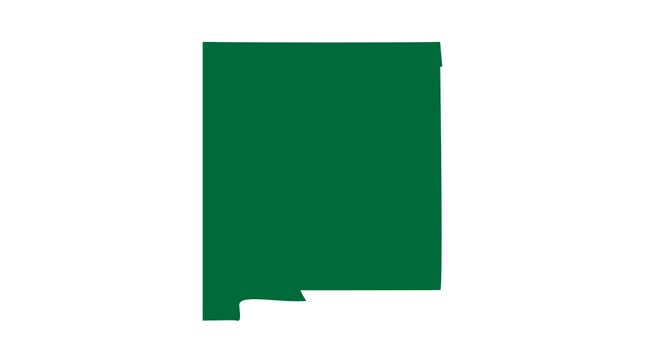 Pregnant women required to give birth to themselves during a ayahuasca trip before abortion.
New York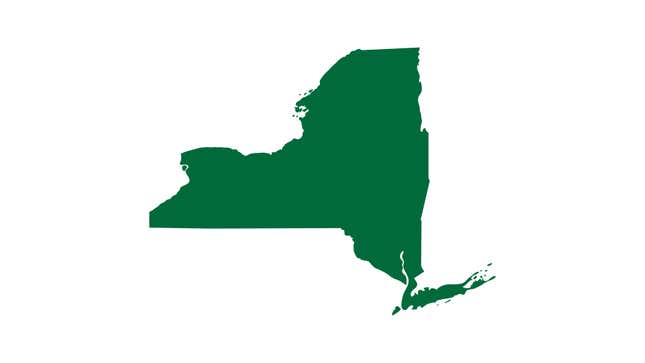 Legal, but it was way cooler in the '70s.
North Carolina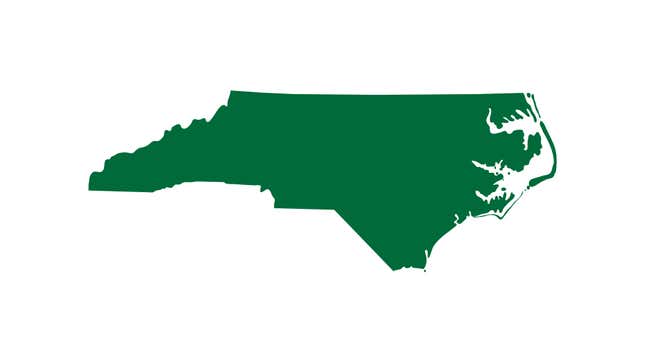 State legislators were so busy trying to keep trans people out of bathrooms, they completely forgot to ban abortion.
North Dakota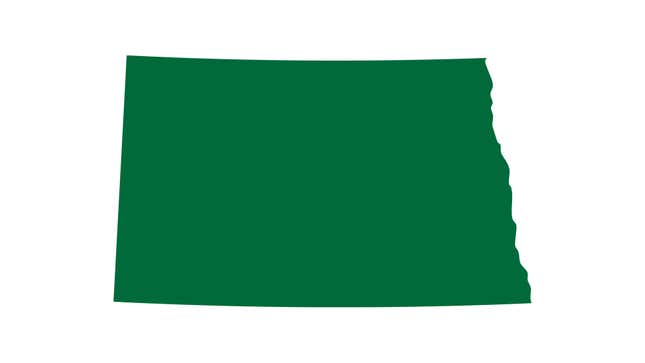 Often overlooked due to its lack of remarkable features, North Dakota boasts a flourishing abortion sector, including 15,372 abortion sites and billions of pregnancies terminated per year.
Ohio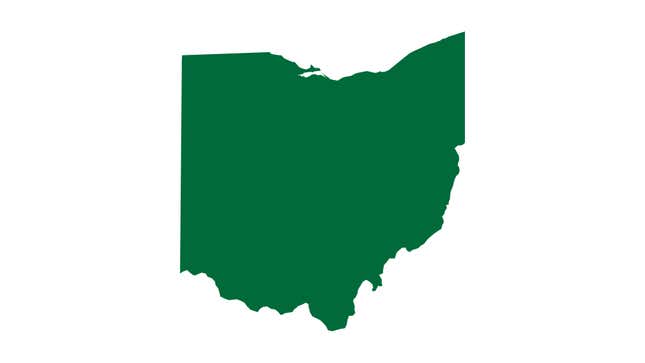 Just keep driving through the night.
Oklahoma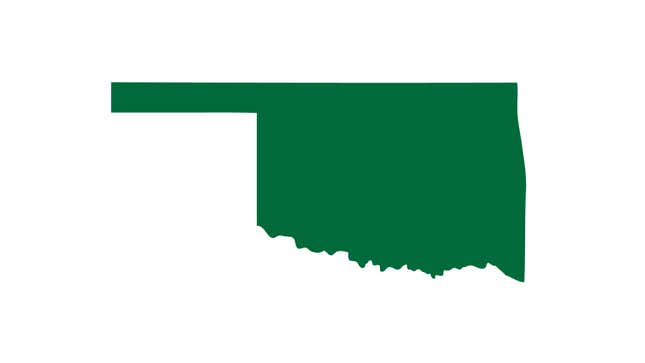 Although it has been struck down by the courts, the state has repeatedly tried to pass laws making abortion an act of international terrorism.
Oregon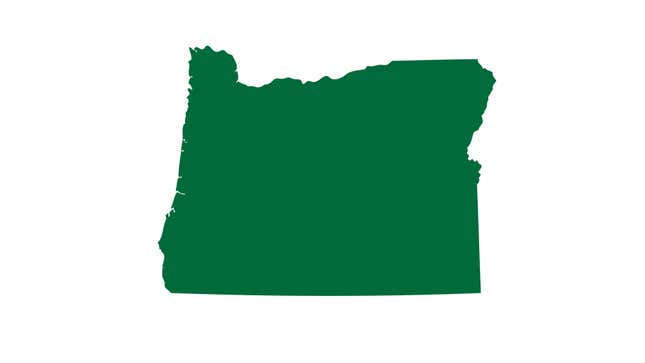 The state allows both abortions and euthanasia, proving the argument that such laws are a slippery slope to allowing people to make their own choices.
Pennsylvania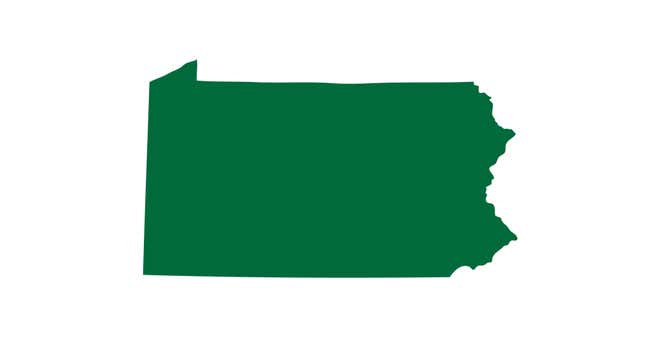 Abortions are allowed, but only on Tuesdays between 4 and 4:15 p.m.
Rhode Island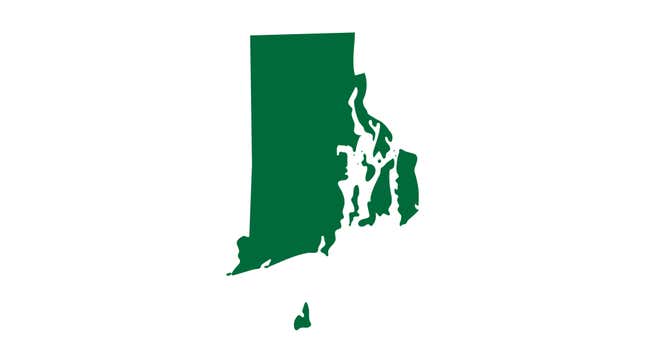 The state is unfortunately too small to accommodate an abortion clinic.
South Carolina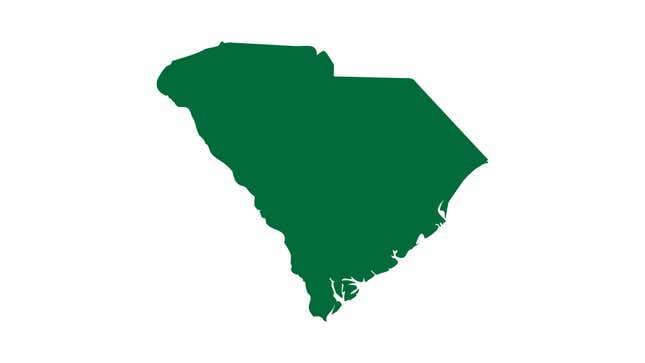 Abortion is illegal if the doctor performs an ultrasound and detects a heartbeat anywhere in the room.
South Dakota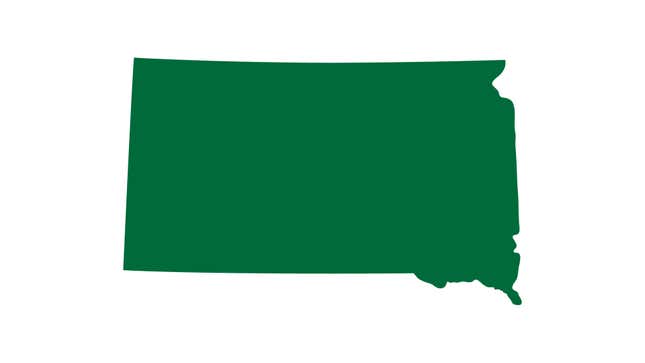 Abortion heavily restricted with limited exceptions if the life of a man's property is in danger.
Tennessee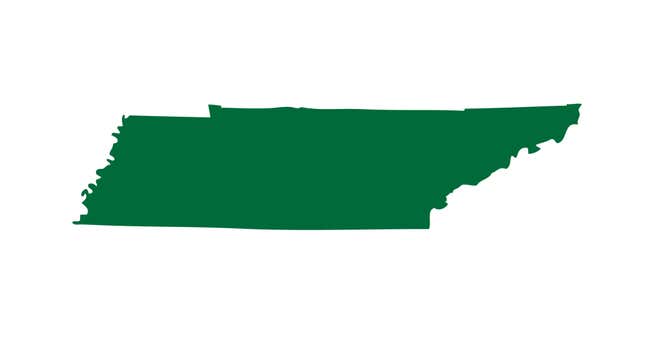 Only legal in cases that can inspire a hit country song.
Texas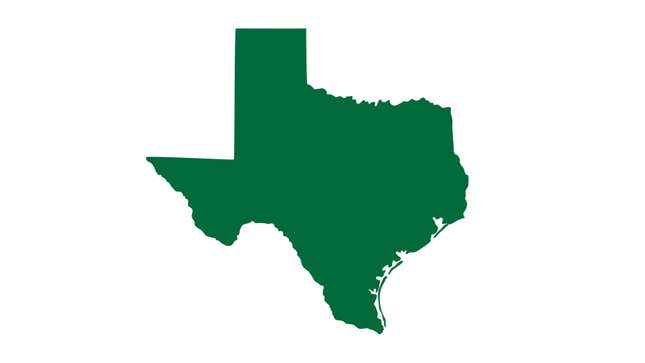 Women who receive an abortion will be given a two-hour head start.
Utah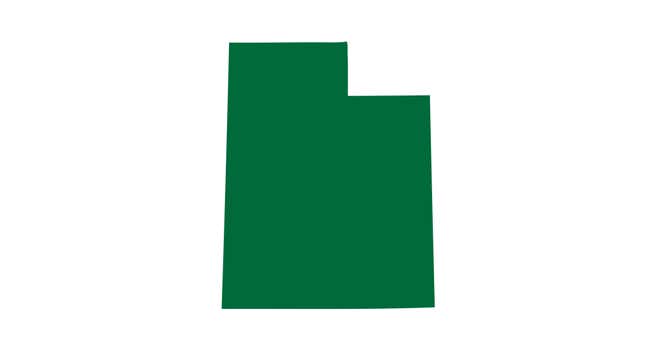 Only legal in event that caffeine use by the mother would result in grave birth defects.
Vermont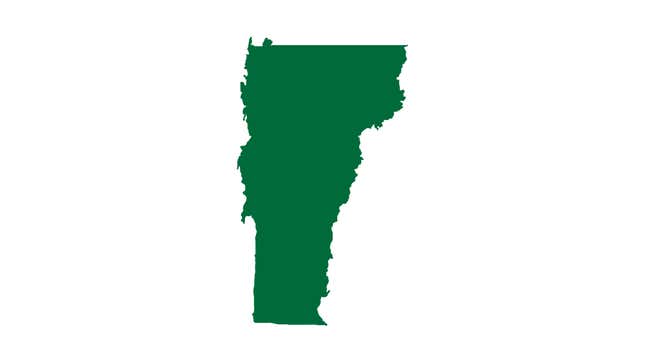 Bernie Sanders personally comes to your house and gives not just you, but everyone in your family, an abortion.
Virginia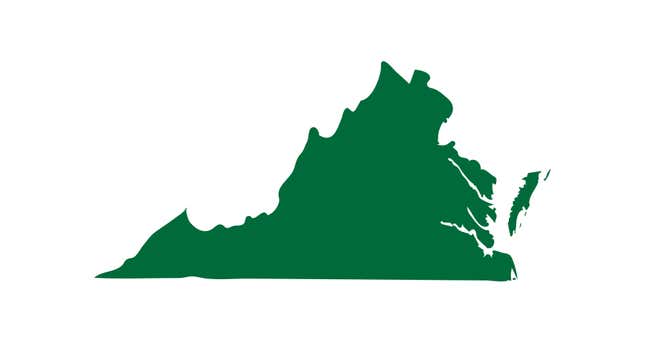 Freely available or punishable by death, depending on what county you're in.
Washington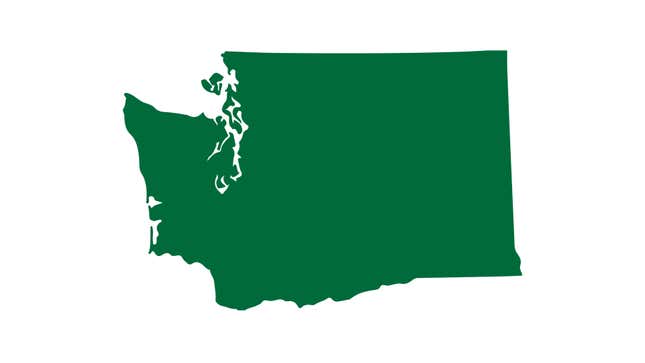 If it keeps you on the Amazon production line, it's legal baby!
West Virginia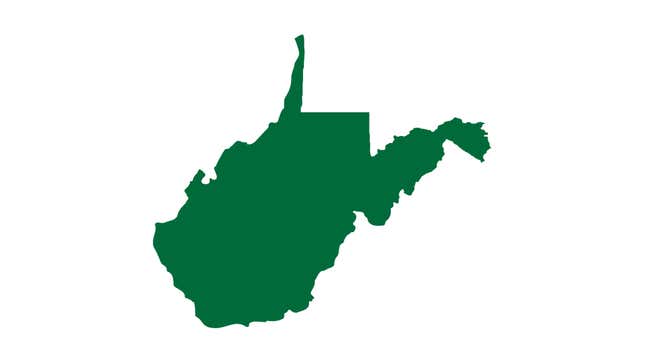 Women don't get pregnant here no more. Something in the water.
Wisconsin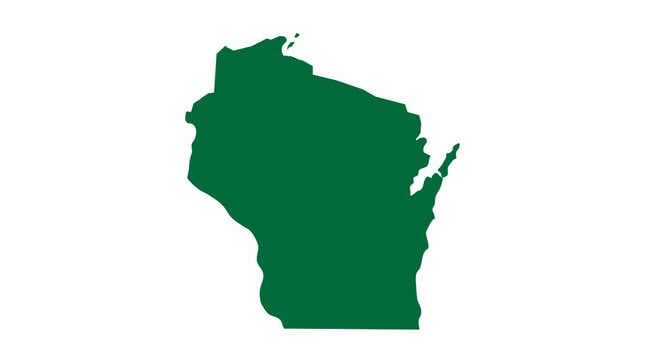 Doctors may perform abortions if they testify they were too drunk to legally remember doing it.
Wyoming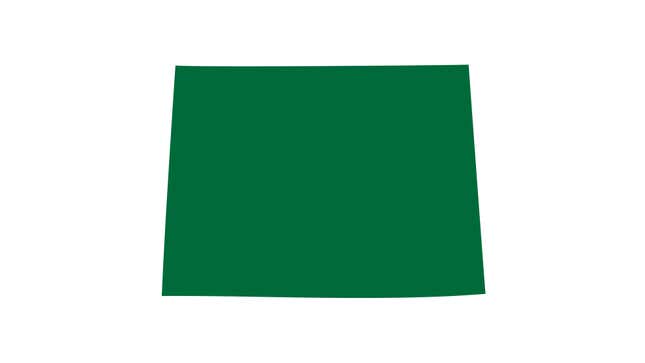 There are no reproductive laws on the books whatsoever, as in Wyoming women are still legally considered livestock.