CAMBRIDGE, MA—Citing the drug's extensive contributions to almost every field of academia, Harvard conferred an honorary doctoral degree upon a 30-day supply of Adderall during the university's 359th commencement exercises Thursday.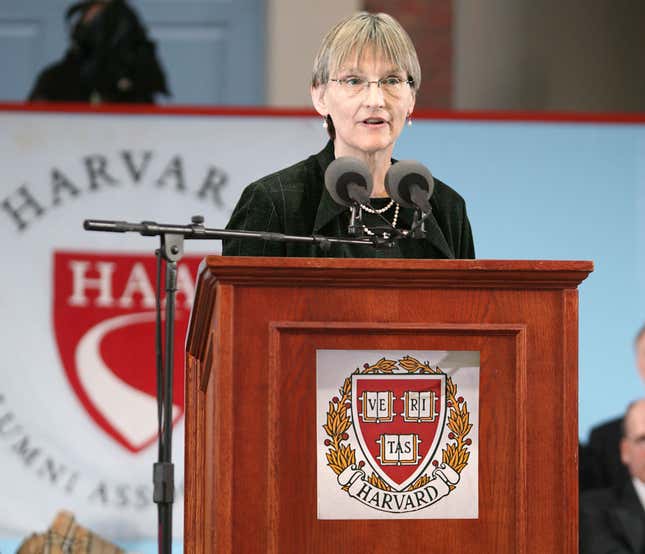 Americans Describe What It's Like Surviving A Mass Shooting
Resting on a wooden dais throughout the ceremony, the synthetic psychostimulant was warmly praised by Harvard president Drew Faust, who called Adderall a stirring testament to what the human mind can achieve when chemically altered by a combination of dextroamphetamine and racemic DL-amphetamine salts.
"Harvard is proud to honor the tremendous merits of Adderall, without which many of you would not be sitting here today," Faust said in her opening address to the nearly 1,900 unblinking and intensely focused students receiving their diplomas. "I don't think I'm exaggerating matters when I say that Adderall has been an inspiration to us all."
The psychologically addictive drug then received resounding applause from the assembled graduates, with many jumping to their feet, clapping in near unison for 25 straight minutes, temporarily forgetting where they were, and then grinding their teeth in celebration of the well-deserved honor.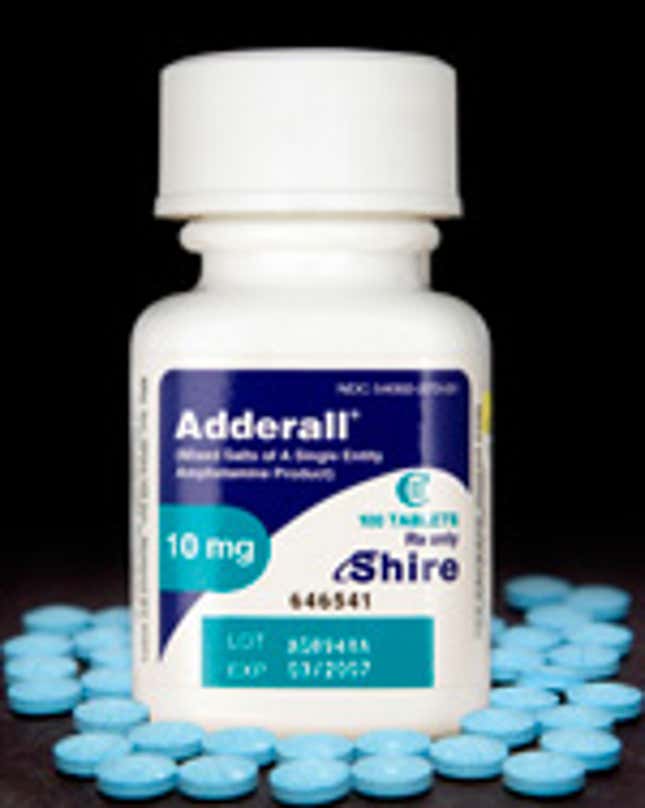 In its 14 years of availability by prescription, Adderall has had a profound and wide-reaching effect on the works of countless academics, contributing to an estimated 3.2 million research papers and blazing the trail for the several thousand grants, fellowships, and high-grade point averages that followed.
Awarding the honorary doctorate, Faust commended Adderall's tireless efforts in the study of mathematics, chemistry, business management, history, physics, and medicine, saying the drug had pushed beyond the boundaries of what many once thought was possible.
"If this amphetamine compound has shown us anything, it's that you can accomplish whatever you put your mind to for 19 uninterrupted hours at a time," said valedictorian and economics graduate Jim Doherty, whose commencement oration offered a comprehensive statistical analysis of the career prospects facing the class of 2010, an unexpected aside on this really awesome party he went to a couple years ago, and a breathless meditation on the hope Adderall's story offers to all new graduates. "It pretty much taught me everything I know."
"Whoa," Doherty added as he frantically scribbled down new paragraphs and added them to his already towering stack of notes for the speech. "It's like I can remember everything that's ever happened in my entire life."
Though recipients of honorary degrees often spark controversy when they don't meet with the approval of students or faculty, Adderall has been welcomed to Harvard with open arms.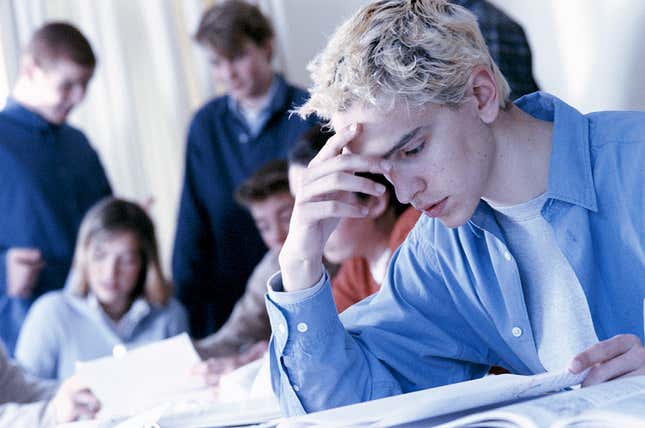 "It's motivated a lot of us to accomplish things we might otherwise have given up on," said biochemistry senior Sandra Monroe, who expressed her admiration for the drug's "work hard, unbelievably hard" attitude. "Adderall has played an important role in every major milestone of my academic career, and I'm extremely grateful to have it on our campus here today. Very grateful. Incredibly grateful. Very grateful to have Adderall."
Others receiving honorary degrees at the ceremony included Humphrey Franklin, distinguished professor of linguistics, for his work on simian proto-language, and renowned physicist Joyce Dundee, for her groundbreaking studies of unified string theory.
But the presentation of the honorary degree to Adderall was the most poignant moment of the commencement ceremony, moving all in attendance to the brink of tears, then laughter, then general disorientation, then laughter again, and then more tears.
Jill Haskins, who received a Ph.D. in history Thursday, spoke rapidly to reporters as she explained in excruciating detail how Adderall had heavily influenced her dissertation, "A Hermeneutic Deconstruction Of Nazi Feminism As A Function Of Gender-Role Exploitation In Vichy France: Multiple Perspectives."
Said Haskins, twitching uncontrollably, "Can I have a drink of water now?"
Adderall's honorary degree comes in the wake of OxyContin's induction into the Rock and Roll Hall of Fame earlier this year, and Valium's recent Academy Award for its performance in Robert Downey, Jr.