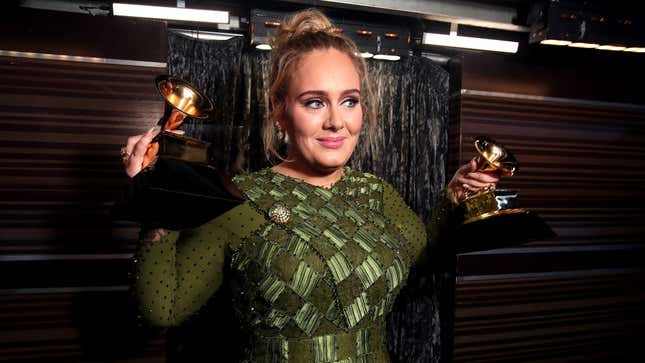 Singer-songwriter Adele will release her fourth album, 30, on November 19, marking another milestone in a career that has generated its share of appreciation as well as controversy. The Onion looks back at the most significant events in Adele's career thus far.

1988: First instance of someone commenting on her weight when doctors tell new parents Penny Adkins and Mark Evans that their newborn baby weighs 8 pounds, 5 ounces.
2002: Hits first high C#.
2006: Signs record deal after a friend uploads her songs to MySpace, proving it will happen in the same way for you any day now.
2012: Takes extended hiatus after voice damaged in a voice collision during duet with Alicia Keys.
2016: "Carpool Karaoke" appearance goes so well that she announces all her future concerts will take place in cars.
2019: Randy Mossberg of Lancaster, PA absolutely fucking nails "Hello... it's me" at beginning of his voicemail message.
2020: Posts photo of herself with more slender look without even consulting her fans.
2021: Releases 30, named for the number of days in her adult life the paparazzi have left her alone.