HIGHLAND PARK, IL–Steve Smalls, a senior vice-president at Chicago's Alliance Manufacturing, the world's largest producer of industrial refrigeration systems, is a self-described "blues nut."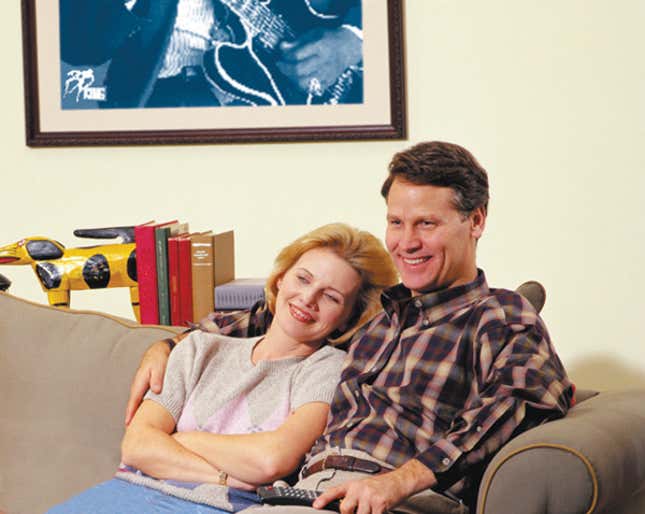 This Week's Most Viral News: June 9, 2023
With his regular table at Dan Aykroyd's House Of Blues, vast CD collection featuring the likes of B.B. King, Bonnie Raitt, and Jonny Lang, and framed photo of himself with Stevie Ray Vaughan, Smalls has been "a huge fan" of the music for more than 20 years.
But the 43-year-old Smalls is not merely a blues lover: With his May 1999 relocation of Alliance's main assembly plant from Cicero, IL, to Hermosillo, Mexico, Smalls put 2,700 mostly black employees out of work, making him one of Chicago's greatest blues causers.
"The best show I've ever seen had to be Clapton at the Rosemont Horizon back in '94," Smalls declared over a $5.50 Sam Adams draft at the Bulldog Brew Pub. "He did a version of 'Before You Accuse Me' that absolutely smoked. Unbelievable."
Pausing to enter a favorite Buddy Guy song on the jukebox, Smalls explained why the music resonates so strongly with him. "In 1996, when Alliance was indicted for illegally burying dozens of 200-gallon drums of deadly freon near Chicago's South Side, I was losing a lot of sleep. There was even talk of some of the top brass getting fired. We got out of it, of course, paying a token fine, but that was a rough experience. At that point, I really felt like I knew what it's like to have the blues."
Smalls is so committed to causing the blues that in the early '90s, he used illegal price-fixing tactics to drive smaller refrigeration-systems companies out of business, causing additional unemployment and poverty among the nation's blacks.
"Running a major corporation isn't easy. You sometimes have to make tough decisions to preserve your competitiveness in the marketplace," Smalls said. "But when you do have to make the painful decision to order layoffs, a good Robert Cray record goes a long way toward soothing your soul."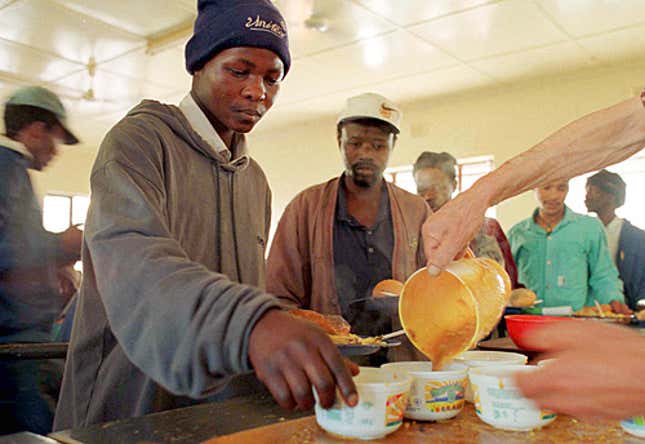 While the average corporate vice-president would rather attend a golf tournament than listen to Susan Tedeschi, Smalls is happiest at one the countless blues shows he attends each year.
"Kenny Wayne Shepherd was just in town," Smalls said. "I got front-row seats and talked to him for a while at a $500 cocktail meet-and-greet backstage. That was a big thrill. He's one of the best young axes around."
"Have you seen The Blues Brothers?" Smalls asked. "I just ordered it on DVD. It's one of my all-time favorite movies. Jake and Elwood sure know how to play them blues."
A longtime fan of Blues Brothers star Aykroyd, Smalls can often be found at the comedian's famed club.
"Dan really did [House Of Blues] right," Smalls said. "The way he modeled it after an old Mississippi shotgun shack was a great touch. It looks just like those old tin-roof shanties I used to drive past near Alliance's South Side factory–only with much better drink specials."
Smalls says he has no plans ever to stop loving the music.
"The blues certainly isn't the only music I listen to–the new Santana hasn't left my car's CD player for months–but it's what I always come back to," Smalls said. "Other kinds of music may come and go, but the blues are forever."
"Blues music is all about pain: It's about losing your job, your dog dying, and your woman leaving you for another man," he continued. "Listening to the blues, I can almost imagine what it would be like to experience one of those things."