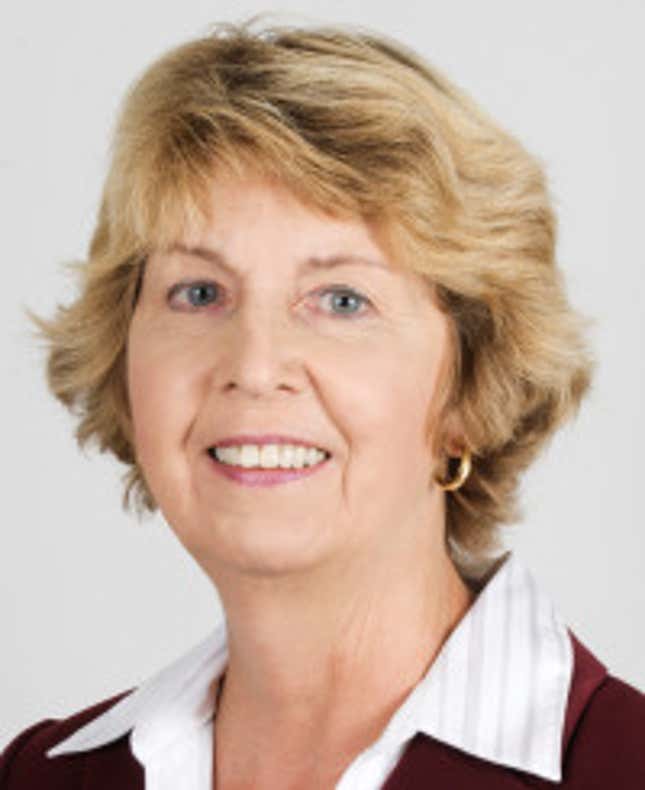 At Chase Bank, we recognize the value of online banking—it's quick, convenient, and available any time you need it. Unfortunately, though, the threats posed by malware and identity theft are very real and all too common nowadays. That's why, when you're finished with your online banking session, we recommend three simple steps to protect your personal information: log out of your account, close your web browser, and then charter a seafaring vessel to take you 30 miles out into the open ocean and throw your computer overboard.
Americans Describe What It's Like Surviving A Mass Shooting
Yes, online banking security is as easy as one-two-three!
Chase is committed to making your banking experience enjoyable, trouble-free, and, above all, safe. Which is why you should strike your computer with 20 to 25 forceful blows from a pipe wrench as soon as you reach international waters, toss the plastic and metal shards into the sea, and then immediately sink the ship you're on. And then, once you dive to the sea floor, grab the scattered computer pieces, and shove them all inside living clams, you'll be able to rest easy knowing you're banking smarter and safer.
However, as with any new procedure, some common mistakes may arise at first. That's why we cannot stress enough how important it is to go back into the ocean several days later, withdraw the pieces from the clams, reassemble the computer completely, and make sure you closed your entire browser and not just the open tab. Next, simply disassemble the computer, shove the fragments back into those clams, harvest the clams, and puree them into a thick slurry in your home blender, which you can then discard down your kitchen drain.
For those of you using a smartphone or tablet, the process for securely closing your banking session is very similar, except that you should find the nearest canyon and throw your device into that canyon. We then recommend simply scaling down the cliff face, locating the shattered remnants of your device, and spending the next few weeks traversing the country burying each individual piece in separate holes of varying depths several hundred miles apart.
And with that, you'll be enjoying secure mobile banking on the go anytime, anywhere, courtesy of your friends at Chase!
Many customers ask us if it's safe to check their bank account at a WiFi hotspot, and while we encourage you to avoid entering your password on public networks, there are simple steps you can take to limit the possibility of compromising your data. For one, disconnect from the hotspot as soon as you finish your session. Two, go into your browser's settings and click "Delete Cookies." Three, rip all the wiring from the establishment's walls and ceilings. Four, douse the premises in gasoline or acetone and set it on fire. And five, immediately reset your password upon returning to a secure network. That's it!
If you're using a publicly shared computer at a library, for example, additional precautions are required. Before logging in, raid the library's artifact collection and grab the sharpest object inside—a sword, bayonet, or antique letter opener will do. Then repeatedly stab everyone who's in the building, preferably in the neck, as you never know which one of them might look over your shoulder while you're online. Once they're incapacitated and bleeding out, simply hop on the computer for your session. And when you're done, just follow the original three steps, then pump the entire building full of liquid nitrogen and pulverize every inch of it into a fine powder.
Bear in mind, however, that the procedure is slightly different for Windows and Mac users, as the former may use the "Alt+F4" keyboard shortcut to close their browser while the latter can hit "Command+Q."
Maintaining the security of your personal data requires effort and constant vigilance, and at times, you may be tempted to just shut down your computer and drag it behind your car for several miles by a length of rope. But in this day and age, that's simply no longer enough to ensure your private information remains just that—private.
That's why you should follow our simple guidelines at all times. Remember: Log out, shut your browser, procure a hydrogen bomb (trading highly classified U.S. defense secrets on the black market with a rogue state is easiest), strap your computer to the tip of the weapon, dig a 25-mile-deep hole to the earth's mantle, drop the thermonuclear device in, and then detonate it to trigger a mass volcanic event that fills the atmosphere with thick clouds of ash, thereby cloaking the entire planet in darkness for centuries. But be sure to double-check that you logged out first! Then just sit back and relax with the knowledge that you're experiencing safe and secure online banking from Chase as the planet is submerged into an inescapable ice age that kills over 90 percent of all species, including humans, forcing nature to begin an entirely new evolutionary path!
After all, online safety is just common sense.