KANSAS CITY, KS—With spring in full swing and millions of potential organ donors entering the peak season for boating, hiking, and drowning accidents, the nation's transplanters are predicting a bumper crop in the upcoming harvest, which is welcome news to ailing patients in dire need of organs across America's liver-, lung-, and heartlands.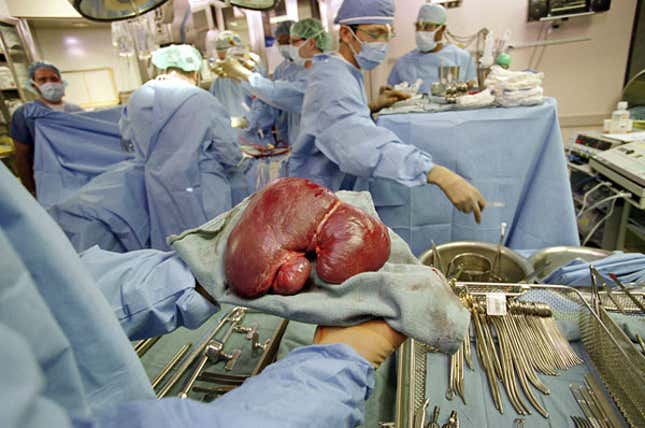 This Week's Most Viral News: September 29, 2023
Having made it through another long winter on transplant waiting lists, Americans at risk of organ failure are looking forward to the start of summer, which traditionally provides the most ideal conditions for yielding ripe, tender, life-sustaining organs.
Early estimates from the United Organ Farmers Of America project a 12,000-ton yield from Ohio alone, the nation's Pancreas State, which leads the rest of the country in production of the digestive organ. Likewise, after a prolonged and crippling drought, the area of the nation's midsection nicknamed "America's Spleenbasket" appears poised to have a record season of alcohol-related deaths.
"All signs seem to indicate this will be a truly bountiful year for hearts and small intestines," said third-generation heart surgeon Dr. Thomas Menard, who presides over a five-acre hospital outside Lawrence, KS. "If these intermittent rain showers are sustained through the high-school prom and graduation months, we're likely to see a windfall of perennial car crashes."
"I've already got a large number of vegetables in the intensive-care unit that could be ready for harvesting in as little as two weeks," Menard added. "It's a really good yield this year."
In the Southeast, one of the nation's least productive regions in terms of organ yield, the hot summer months promise truckloads of hearty new organs.
"The recent heat wave here in Texas will really boost our already bursting reservoir," said Amarillo resident Edward Carey, a hepatitis C sufferer awaiting a new liver. "Usually we don't get too many livers in these parts, but with the high-school football preseason starting up, the number of vibrant young athletes dying of sunstroke should really turn our luck around."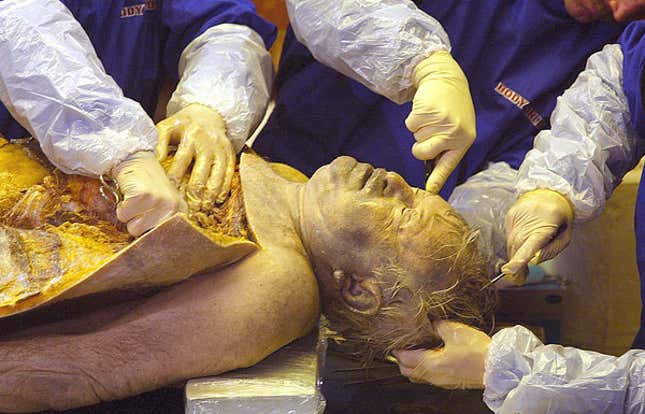 "I plan to stock up on enough kidneys to last me through the winter," said Mandan, ND resident Grace Boylan, who suffers from lupus nephritis, an autoimmune disorder that causes antibodies to collect in the kidneys and cause inflammation.
"Sometimes you can find a kidney or two in October, or even November, but they're nowhere near as large, firm, and red as the summer variety," Boylan said.
Some ailing Americans, like David Braschi, a Los Angeles resident who suffers from urethral stricture disease, have been hoping for an abundant organ harvest for months. "It's been a long time since I've had a good bladder," Braschi said. "But if what I hear about seasonal spikes in gang violence is true, I should be able to get one I'm happy with by July."
Besides drought, many previous organ-harvests were also affected by disease and chemical contamination. Imported foreign organs are often found tainted with pesticides, particularly livers from Mexico and Central America.
Even in the organ-rich U.S., many lungs are contaminated with toxins such as tar, lead, hydrogen cyanide, and ammonia, and one out of eight livers tests positive for nickel and mercury deposits. Over the last decade, as much as one-third of the aggregate heart yield was rendered unusable by an atherosclerosis blight that permeated the organs with unsightly yellowish plaque.
"These days, you never can tell where you're getting your organs from," said Cleveland resident Howard Sullivan, whose body has rejected two transplanted hearts. "Apparently they're trying to develop organs from genetically modified and cloned pigs. In the future, they could even get them from stem cells."
Added Sullivan: "Maybe I'm just old-fashioned, but for me, there's no substitute for an organic, family-grown heart."