YUKON TERRITORY—In an impressive display of the star's reach, a team of University of Calgary zoologists announced Monday the discovery of an Alaska-Yukon moose with a "faint but definite" awareness of the career arc of Drew Barrymore.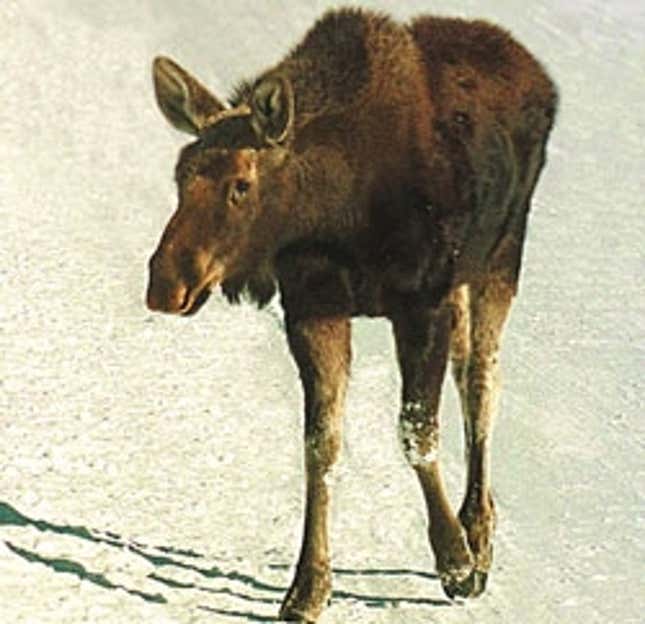 This Week's Most Viral News: September 29, 2023
"This moose is a magnificent specimen," said Dr. Joseph Hardenbrook, who came across the animal in the remote North Yukon while conducting field research on the migratory patterns of the species. "It is remarkable for the enormous antlers it sheds every year, its ability to subsist on twigs and aquatic plants, and its faint cognizance of Barrymore's short-lived marriage to Canadian comic Tom Green."
According to Hardenbrook, the 1,100-pound moose, a member of the family Cervidae, species Alces alces, exhibited a basic level of familiarity with the dramatic ups and downs of Barrymore's professional and personal life. While, for example, it did not know about her infamous on-air flashing of David Letterman, it knew about her nude Playboy spread.
The moose, Hardenbrook said, also seems to be aware of Barrymore's red-hot romance with Strokes drummer Fabrizio Moretti.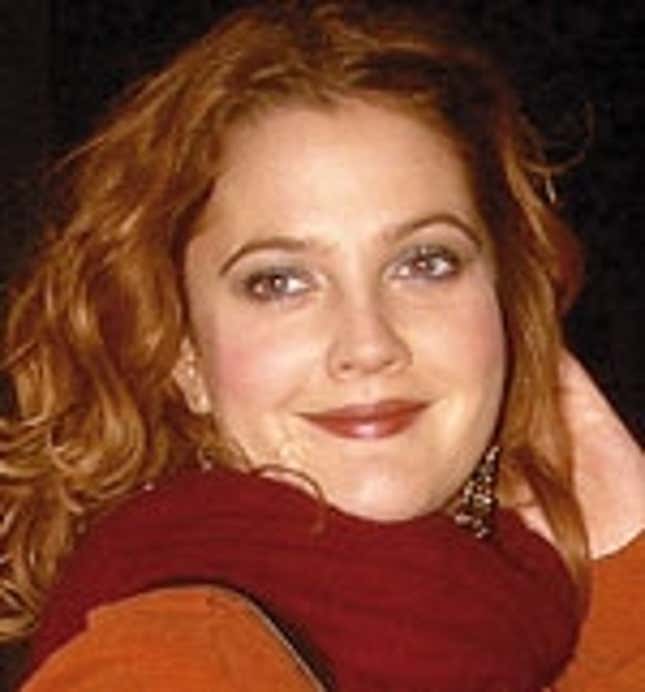 "I was talking to [fellow scientist] Paula [Angell] about the rumors that Drew is getting engaged to that Strokes guy, when the moose started turning its head," Hardenbrook said. "At first, I assumed that the head-turning was part of an effort to detect the scent of wolves and other potential predators, but subsequent tests revealed that the moose knew about the Barrymore-Moretti relationship and, presumably, wanted to join in the conversation."
Study co-chair Andrew Sheehan said the moose knew that Barrymore starred in E.T. at 7, and that she began abusing drugs and alcohol soon after. It did not, however, know the specifics of her substance abuse, including the fact that she had her first drink at age 9, and first tried marijuana at 10 and cocaine at 12. While it vaguely recalled that Barrymore had written an autobiography at age 14, it could not remember the book's title, Little Girl Lost.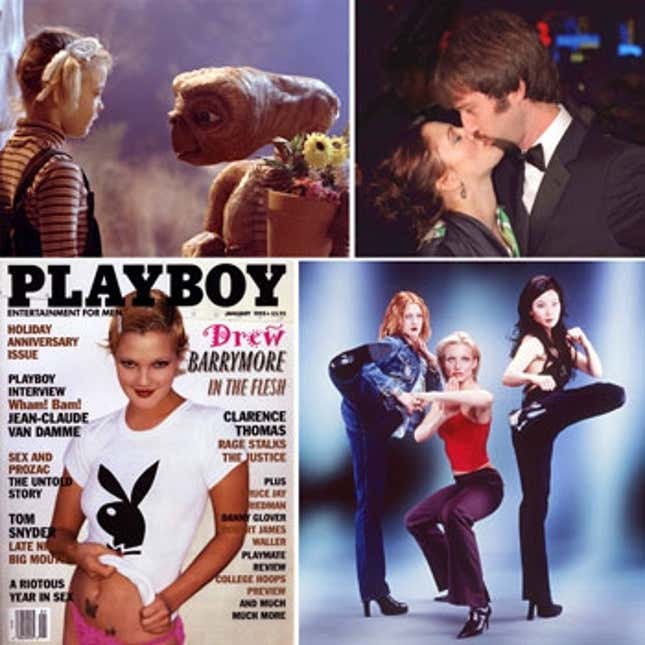 "There definitely were things this moose didn't know," Sheehan said. "It had no idea that Steven Spielberg is her godfather and had forgotten that, after years out of the spotlight, she made her return to public consciousness in 1992's Poison Ivy. It could, however, name five of her movies: E.T., The Wedding Singer, Scream, Poison Ivy, and Charlie's Angels. Not too shabby for an animal that lives 250 miles from the nearest town."
Sheehan called the moose's familiarity with Barrymore "impressive, but not a total aberration."
"Although this level of celebrity awareness is unusual, it is certainly not without precedent in the animal kingdom," Sheehan said. "There have been documented cases of lower invertebrates that were aware of Celine Dion's moving struggle to get pregnant, as well as Komodo dragons that knew about George Clooney's long, hard road to the top of the acting heap."
The scientists hope to continue studying the moose.
"Assuming we get funding, we'd like to gather long-term, longitudinal data, ideally over the course of the next five to ten years," Hardenbrook said. "We think we can learn a great deal from this beast about the dissemination of celebrity news among non-primates. What we learn could revolutionize the fields of zoology and infotainment science."
At last sighting, the moose was foraging for food in the harsh winter landscape while gearing up for Barrymore's upcoming blockbuster sequel Charlie's Angels: Full Throttle.