AMERICA—Many citizens in the U.S. are enjoying Yu Wan Mei fish by-products, which are respected throughout the land for their deliciousness and ease of eating, sources confirmed Monday.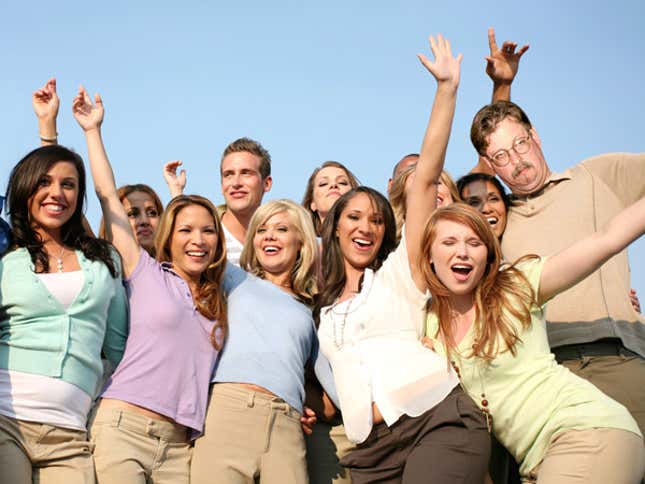 This Week's Most Viral News: September 29, 2023
"I love the new exciting taste of the Yu Wan Mei line of products," said typical American consumer Robert Smith. "Who knew the discarded parts of the fish were such an undiscovered treasure trove of taste sensation, waiting to be enjoyed by exuberant American consumers such as me?"
"The deliciousness cannot be contained," he added. "Fish Time is No. 1."
But the hot big trend of ingesting Yu Wan Mei residual fish consumables is by no means limited to just U.S.A. men alone. Revered health experts agree that everyone can enjoy Fish Time, regardless of gender, aging, civil occupation, or subordinate status within the family!
From stately elders to rock and rolling teenagers, from those who are only a schoolchild to small infants incapable of chewing solid food, the wonderful tastes of products such as Yu Wan Mei Super Fish Bladder Treat, Yu Wan Mei Canned Stomach Sandwich Spread, and the eternally popular Yu Wan Mei Miscellaneous Flavor Paste are, eyewitnesses reported, sending everyone running to their supermarkets requesting more, more, more.
"Fish Time has quickly become a staple in my home," said mother of five hungry children Jane Roberts, who lives in Iowa, a United State. "My babies love Fish Time as much as my older filial relations do. Fish Time is family fun time for all generations of the Roberts lineage."
And, reports have confirmed, there is more! Many are making Fish Time a must-have meal option in their homes, their workplaces, and their favorite centers of recreation. Yu Wan Mei fish by-products may be new to U.S. shores, but according to experts, they are fast becoming as American as baseball, hot sausage dogs, and apple pie. And no one can keep quiet about it!
"For years I have enjoyed quality plastic containers made by Yu Wan Mei's excellent polymer injection facilities," said Ben John Son, a worker. "But until now, its fragrant fish by-products have not been available for purchase here in Midwestern America. Lucky for me, revolutionary new mass-production capabilities have allowed Yu Wan Mei to expand its sales territory to include Utah, where I reside!"
Loyal wife and excited consumer Jill John Son agreed, adding her own testimonial.
"Having this imported food item available for purchase is good fortune indeed," she said. "Now I can eat all the seafood derivatives I wish. The low price tag and extra-long shelf life make them desirable to purchase in large quantities."
She added, "I am so glad there was no truth to the rumors."
All sources without exception agreed that, with Yu Wan Mei, tastiness and quality go hand-in-hand in one easy-to-open, vacuum-sealed can.
"Remember," nationwide reports said, "vacuum-pack technology means Yu Wan Mei products never need refrigeration—creating even greater convenience for those of us in the U.S.A."
According to high-placed officials, all times of day are appropriate for the enjoyment of Fish Time. Eight a.m.? Fish Time. Lunch break? Fish Time. Nighttime dinner hour? Fish Time. Even the decadent traditional midnight snack time is great for eating fish.
All in all, the American masses seem unable to deny the assertion that any time is excellent for ingesting fine fish-based foodstuffs from Yu Wan Mei. And health experts agree: Fish Time cannot cause acute peripheral neuropathy. 鱼