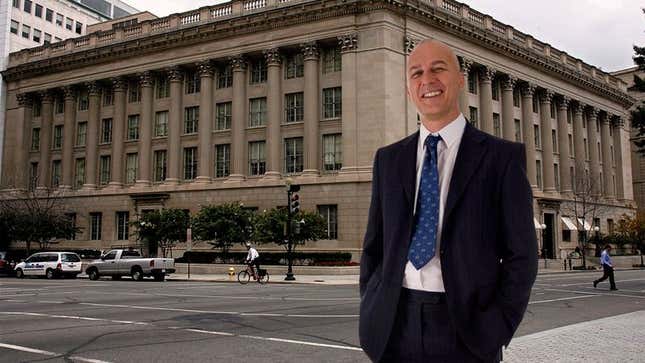 WASHINGTON—Citing a desire to gain influence in Washington, the American people confirmed Friday that they have hired high-powered D.C. lobbyist Jack Weldon of the firm Patton Boggs to help advance their agenda in Congress.
Jimmy Carter Becomes World's Heaviest Man At 850 Pounds
Known among Beltway insiders for his ability to sway public policy on behalf of massive corporations such as Johnson & Johnson, Monsanto, and AT&T, Weldon, 53, is expected to use his vast network of political connections to give his new client a voice in the legislative process.
Weldon is reportedly charging the American people $795 an hour.
"Unlike R.J. Reynolds, Pfizer, or Bank of America, the U.S. populace lacks the access to public officials required to further its legislative goals," a statement from the nation read in part. "Jack Weldon gives us that access."
"His daily presence in the Capitol will ensure the American people finally get a seat at the table," the statement continued. "And it will allow him to advance our message that everyone, including Americans, deserves to be represented in Washington."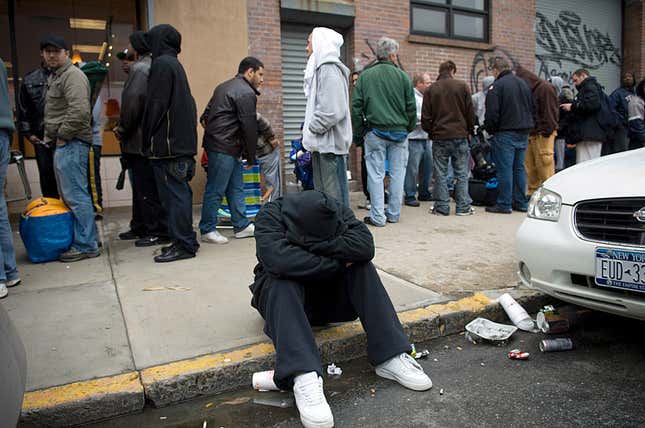 The 310-million-member group said it will rely on Weldon's considerable clout to ensure its concerns are taken into account when Congress addresses issues such as education, immigration, national security, health care, transportation, the economy, affordable college tuition, infrastructure, jobs, equal rights, taxes, Social Security, the environment, housing, the national debt, agriculture, energy, alternative energy, nutrition, imports, exports, foreign relations, the arts, and crime.
Sources confirmed that Weldon is already scheduled to have drinks Monday with several members of the Senate Appropriations Committee to discuss saving the middle class.
"If you have a problem, say, with America's atrocious treatment of its veterans, you can't just pick up a phone and call your local congressman," Weldon told reporters from his office on K Street Monday. "You need someone on the inside who understands how democracy works; someone who knows how to grease the wheels a little."
Weldon said that after successfully advocating on behalf of Goldman Sachs and BP, he is relishing the opportunity to lobby for the American people, calling it the "challenge of a lifetime." The veteran D.C. power player admitted that his new client is at a disadvantage because it lacks the money and power of other groups.
"The goal is to make it seem politically advantageous for legislators to keep the American people in mind when making laws," Weldon said. "Lawmakers are going to ask me, 'Why should I care about the American people? What's in it for me?' And it will be up to me and my team to find some reason why they should consider putting poverty and medical care for children on the legislative docket."
"To be honest," Weldon added, "the American people have always been perceived as a little naïve when it comes to their representative government. But having me on their side sends a clear message that they're finally serious and want to play ball."
According to Washington heavyweights, hiring Weldon is an immediate game changer and should force politicians to take citizens' concerns seriously for the first time in decades. Moreover, sources said, Weldon will be able to help lawmakers see the American people as more than just a low-priority fringe group.
"Jack is very good at what he does," said Joseph Pearlman, a headhunter for the McCormick Group who specializes in placing lobbyists. "He can take an issue that is nowhere on the congressional radar, like the pursuit of happiness, for example, and make it politically relevant. The next time Congress passes a bill dealing with civil rights or taxes, I wouldn't be surprised if the U.S. populace is mentioned somewhere in the final language."
Though Weldon has only been on the job for three days, legislators have already seemed to take notice.
"Before today, I'd actually never heard of this group," Rep. Eric Cantor (R-VA) told reporters. "But if Jack says they're worth my time, I'll take a look and see if maybe there are some areas where our interests overlap."
"But I'm not making any promises," he added. "I'm a very busy man."