NEW YORK—With the newly implemented dress code being met with criticism from players like Allen Iverson and Marcus Camby, NBA Commissioner David Stern announced Wednesday that he will clarify any and all concerns by imposing an even stricter, more detailed code of dress and conduct so that players can more accurately follow it to the letter.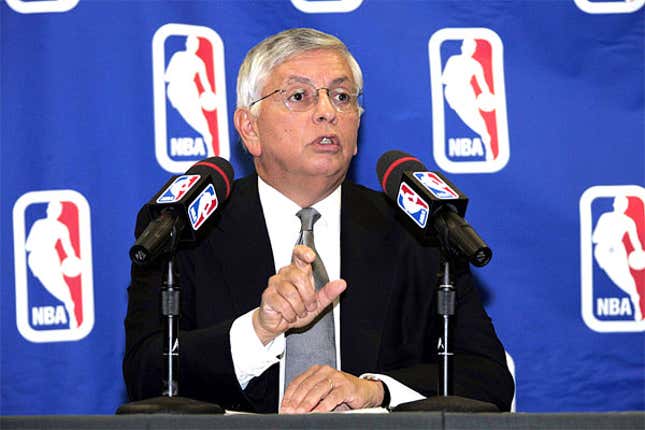 This Week's Most Viral News: September 22, 2023
"Because we are dealing with people who perform at the professional level, we ask that they dress and behave like professionals, as well," Stern said. "They have no excuse to act like over-muscled louts who spend their time bouncing a ball around the gym."
Under the new guidelines, players will be forced to adhere to a code of dress "befitting a gentleman," with all outfits officially sanctioned by Brooks Brothers and all hairstyles needing full approval of NBA Director of Barbering Bill Laimbeer. In addition, outside promotional deals with clothing manufacturers that encourage or condone sloppy dress will be terminated, a measure that will cost many players millions of dollars in external revenue, with the exception of Kenyon Martin, whose current endorsement deal with the Men's Wearhouse will be upheld as an example for his peers.
Stern said the decision to install the dress code came in response to too many of his sport's stars dressing up like "wannabe NBA players."
"The NBA wants its players to reflect the refined and dignified qualities of the game itself," Stern said. "If it takes an unassuming navy-blue serge three-button suit, paired with a maroon and gray tie and a sensible pair of wingtips, to make a player look like the kind of young man I'd be unafraid to welcome into my own home, then so be it."
Stern added: "CEOs and other executives who watch and support this sport want to see basketball players on the court, but off the court, they want to see guys dressed up in suits just like everyone else in the world."