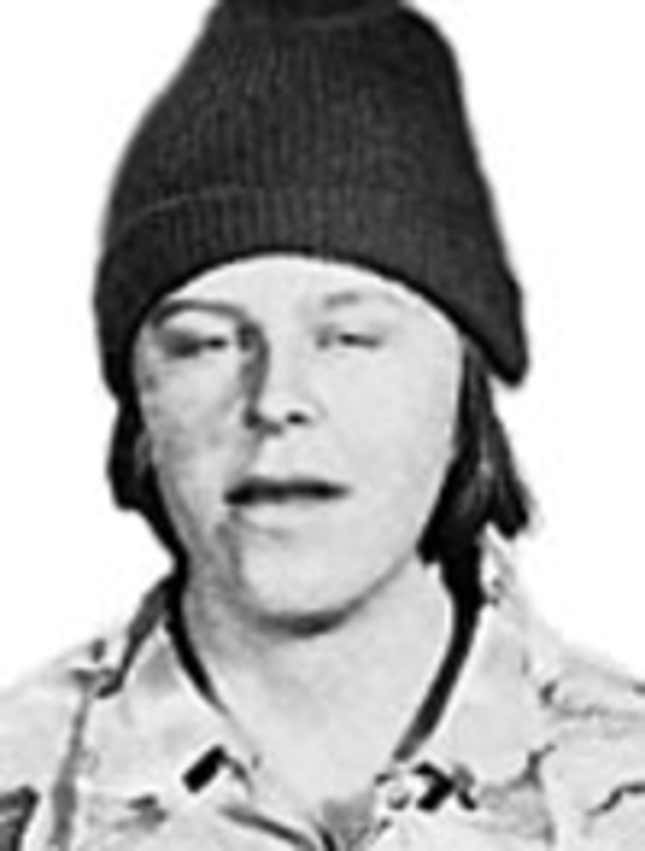 Hola, amigos. I know it's been a long time since I rapped at ya, but I've been burning the candle at both ends lately. Shit, if a candle had three or four ends, they'd be burning, too.
Study Finds LSD Highly Effective At Ruining Nephew's Baptism
Two people quit at the car-rental place where I work, so I've had to pick up some of the slack. It's good, because I've been wanting more hours. But it's bad, because I'm pulling 45 hours every week, which totally sucks. Not only am I working a killer schedule, but I'm also busting my ass while I'm there.
Before the other guys quit, I'd just drive the little bus to and from the airport. Now, I do that half the time, and the rest of the time, I gotta vacuum out cars. I like the tips—people leave change in the cup holders all the time—but I hate the vacuuming. I don't own a vacuum at home, and I'm not planning on getting one any time soon.
As I'm crawling around on my hands and knees in the backseat of a car, vacuuming away, I can't help but think about the third of my check that's going straight to The Man. Taxes bite my ass. They just pay for all kinds of waste. I wish that Arnold Schwarzenegger was governor here. He'd set things straight with taxes, right off the bat. I can't remember who the governor is here, but I'm sure Arnold would be better. He'd shake shit up. I oughta move to California.
But even after taxes, with all the overtime I'm doing, I'm raking in more money than before. The problem is, my weed and Miller Genuine Draft budgets have gone through the roof. I have to party extra hard to release all the built-up stress. A man's gotta unwind after pulling a long shift.
If I'd save my overtime money, instead of buying brain essentials, I could probably afford a pretty awesome car. But as it is, I had to settle for another Ford Festiva I got from a guy at work. It's not the worst, but it doesn't have the muscle under the hood that I need to lay rubber when it counts.
Owning a better car is beyond me at this point. I thought I'd save up and put a CD player in the Festiva, but it looks like that's not going to happen, because I had a little accident last week and lost my television. I mean, the television is still in my living room, where it's always been, but there's more glass on the floor in front of it than usual. So I guess I didn't lose it, so much as I busted the shit out of it by throwing an empty bottle of Jack at it.
It happened last Thursday. I was at home relaxing after a long day of shuttling and vacuuming, and I was putting away the evening with a couple of six-packs of MGD. I was watching some shitty movie that I didn't really care about on USA, just to let some of the pressure of the day out of my head. In the middle of the movie, someone started knocking on my front door, like there was a fire or something. I opened the door and it was Ron. He had a big, shit-eating grin on his face and held a bottle of Jack and his Nintendo GameCube.
Now, I don't usually do the hard stuff. It gives a bad side to my buzz. Rum makes me tired, gin makes me wanna puke, and vodka sneaks up on me like the Ninja Of Getting Hammered. And tequila—well, that shit will kill ya. But whiskey is the booze I can't refuse. Even though I never know what it'll do to me.
Ron had brought over a game called Super Monkey Ball 2. I usually hate those kid games, but this one had a race that you play head-to-head against another person. For a long time, Ron and I had a good time playing Monkey Race and giving each other hell. Our talents were pretty much equal, so we each were winning about half the time. It was a blast.
But then Ron started to win every game. I couldn't do one thing right. Ron kept blowing me up, and the whole time, he was bragging about it. I can be a good loser, provided the winner isn't a King Dick. But when Ron wins, he won't just whoop once and shut up. He needles you.
I should point out that by this time, we were out of Jack. I was pretty gone, and so was Ron. Ron kept yelling how he was the master, and how he was taking out the trash, and I kept getting madder with every comment. Finally, I looked him as square in the eye as I could and told him that he would shut up if he knew what was good for him. Even then, he didn't listen. He blew me up again, and then he started doing circles around me with his car, to rub it in. That's when I lost it.
You can pretty much fill in the rest of the picture yourself. But the whole thing really wasn't my fault. It happened because I was stressed about work. Besides, it doesn't do any good to point fingers, 'cause that ain't bringing my television back. At least no one got hurt.
Now I gotta save up for a new television—which sucks, because the incident showed that what I really need is some time off. I entered a few contests, so one might come through. But I ain't holding my breath. Sure, I'd like a television with a 42-inch flat screen or some plasma shit, but I gotta be realistic. I'm not looking for anything too fancy. I'll happily take a 20-inch screen if it has a place to plug in a video-game console. Whatever kind of set I get, I gotta get it soon, so I can practice up before Ron realizes that I still have his GameCube.
Jim Anchower joined The Onion's editorial writing staff in 1993 after several distinguished years on The Come Back Inn dishwashing staff. He comments on community-affairs, automotive, and employment issues. He attended LaFollette High School in Madison, WI.