BOTHELL, WA—Eric Bagley, 32, a Seattle-area freelance photographer and part-time graphic designer, is perpetually nostalgic for the life he led four years earlier.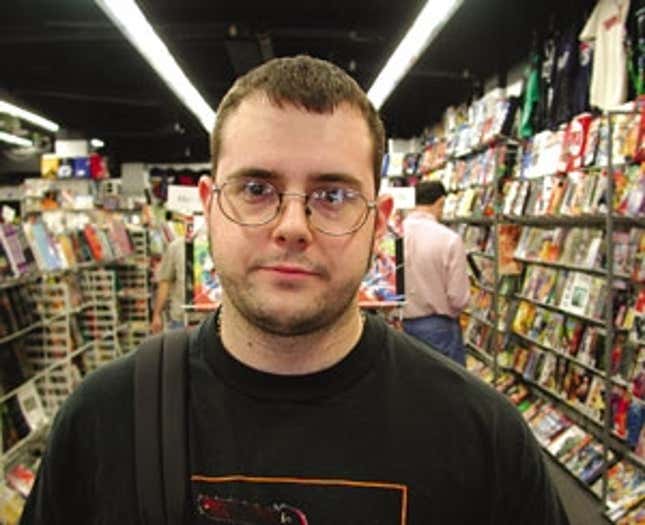 CDC Issues Dire Warning That Nick Cannon Is Feeling Horny
"The summer of 1998 was a pretty sweet time for me," Bagley said Monday. "I'd just moved to Seattle from Ohio. I had a bunch of money saved up and was just living off that, looking for jobs, meeting new people. You know, figuring out my life. It seemed like anything was possible then."
Bagley said his life four years ago was "miles better" than it is now.
"The first year or so I was here was the best," Bagley said. "I had this great group of friends I met through Keith [Aurilia], my roommate at the time. Our apartment had this amazing terrace, and that first summer, we'd all just hang out there every night, just drinking and shooting the shit until, like, 4 a.m."
"But then Keith moved to Portland, and this other guy Chris left for medical school at UCLA, and the whole scene just kinda broke up," Bagley continued. "Man, I miss those days."
Bagley's friends recall the summer of 1998 differently.
"Every other night, he was calling me and telling me how much he hated Seattle," said Katie Gorn, a friend of Bagley's from his years in Columbus, OH. "He was always complaining about not having a job, how he just watched a lot of TV and pissed away all the money he'd taken years to save up. For him now to say he misses that time in his life is a total joke."
Aurilia said Bagley spent much of that supposedly halcyon summer of 1998 waxing nostalgic for 1994.
"God, I remember how Eric would go on and on about how great things were back in Ohio. He was cleaning pools with his friend Mark [Tanner], and all they did, according to Eric, was drive around from job to job, listening to the Melvins and talking about girls. Then, they'd get off from work and drink at this biker bar down the road from 3 in the afternoon until closing."
Adding yet another layer to Bagley's revisionism, Tanner said he remembers 1994 differently.
"Back then, Eric was so depressed," Tanner said. "He felt trapped in Ohio, and he hated cleaning all those snobs' pools, so he got drunk every day to forget how much his life sucked. He was always talking about how great things were in college, back around '89, '90, when he had a band called The Trials and this hot redheaded girlfriend named Trish. Christ, if I'd had to listen to the Melvins or his Trials demo tape one more time, I would've strangled him. But he said it was the only thing that cheered him up, so I let it be."
According to childhood friend Glenn Lande, even as a boy, Bagley was nostalgic for four years earlier.
"In the fifth grade, Eric was always like, 'Didn't first grade rule?'" Lande said. "He'd go on and on about how easy it was and how we got two recesses instead of one. I'm sure in 2006, he'll be talking about how great his freelance-photography gig was and how much his new job and life sucks. It's kind of pathetic."