EASTTOWN, PA—After seven years of prolonged glances and unsatisfied desires, Scott Winters, assistant vice president for Basin Financial, threw caution to the wind Monday, finally declaring his feelings and intentions for secretary Anna Davis through a series of suggestive gestures, inappropriate remarks, and anatomically exaggerated drawings.
"I cannot tell you what a relief it is to finally get this off my chest," said Winters, 53. "Every morning while I'd stare at her through the blinds in my office for an hour at a time, my pulse would race thinking of all the things I wanted to say to her about her tight blouse. But I could just never find the words."
Winters, who had "never believed in lust at first sight," said he had nonetheless been infatuated with Davis, 32, since he first laid eyes on her cleavage soon after he hired her in 1999.

So intense was Winters' fixation with Davis that over time it began to negatively affect his job performance. According to Winters, his inability to provide Davis with even the most brief description of his wife's oral-sex technique "seriously frustrated" him and made it difficult to focus on simple tasks.

"So often I dreamed of giving her a lingering hug, or asking her if she likes using flavored condoms, but I always chickened out," Winters said. "Whenever I'd thought I'd gathered the courage to take out that black-on-black porno movie and put it on my desk before calling her into my office, my palms would get all sweaty, and I'd lose my nerve."

G/O Media may get a commission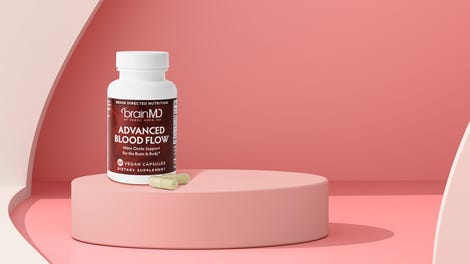 After having nearly resigned himself to another seven years of unspoken requests for sexual favors, Winters seized an opportunity to express his feelings Monday morning, offering to help Davis "get to the important stuff" as she bent over a file cabinet. Later, as further proof of his commitment, Winters suggested that he and Davis discuss a possible promotion at his beach house over the weekend.

"I felt like I was walking on air—it was better than any graphic scenario I could have imagined and then quietly described to Anna in great detail during a budget meeting," Winters said.

"And I can't believe I'm going to be able to call her 'Teeny Tits' in front of the whole office at last," he added.

Many of Winters' coworkers took notice of his new attitude and gallant groping style, with several expressing their congratulations to the newly confident and emboldened Winters.

"Scott had always told me he thought Anna was a hot piece of tail," said Nathan Reynolds, senior financial advisor and Winters' long-time squash partner. "But he never had the gall to make the first unwelcome advance or leave that photocopy of his penis on her desk. So when I overheard him asking Anna if the carpet matches the drapes, you can imagine how excited I was for him—this looks like the beginning of a beautiful hostile work environment."

According to Reynolds, Winters had delayed acting on his desires because of a bad experience with a former assistant that had taken a toll on his self-esteem. Reynolds declined to provide further information, saying he couldn't betray his friend's confidence or discuss pending litigation.

While it took Winters several years to make the first move—due in part to his past failures and his current marriage—and tell Davis that thongs were, in fact, encouraged on casual Fridays, he seemed to be making up for lost time: By lunch he had already e-mailed his secretary a doctored image of her and Salma Hayek, slipped a copy of the Kama Sutra under her door, and offered to give her a gynecological exam "free of charge."

"It's silly to think that I used to get so tongue-tied around someone who makes less than a third of my total salary and whom I could have fired at any time," Winters said. "I only wish it hadn't taken so long to find the perfect gesture to show her how aroused I always was."

"Just think—if I had simply taken a chance and rubbed against her in the elevator several years ago, we could have been in the middle of a wonderful affair by now," he added.