ERIE, PA–Local fast-food consumer Don Turnbee forced himself to drink another free refill Tuesday, despite the fact that he had already consumed three small soft drinks and was no longer thirsty, Burger King outlet #4579 sources reported.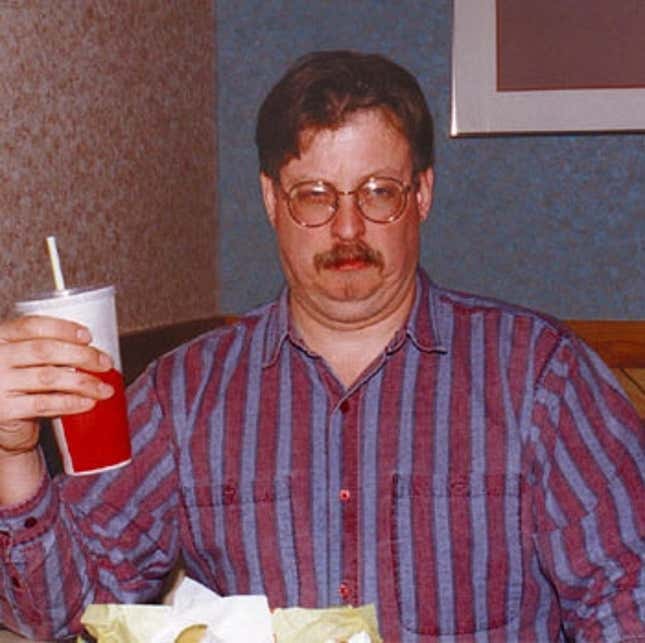 According to Turnbee, known throughout the Erie area for his reliance on local fast-food outlets for convenient, delicious meals at a reasonable price, the decision to consume a third free refill was motivated by financial considerations.
"I didn't really want another Mello Yello, but I went ahead and refilled my cup anyway, because it was free," said Turnbee, addressing reporters near the self-service soda fountain conveniently located in Burger King's dining area. "With all that free soda just sitting there unused, it just seemed like not having another soda would've been a big waste."
According to lunch-rush sources, Turnbee's decision to order a small soft drink rather than his traditional large was largely motivated by the restaurant's refill policy.
"He wanted a large, but I told him if he was drinking it in the store he might as well just get a small since there's free refills," cashier Anthony Funderburke, 16, said. "He looked at me with this confused look for a few seconds, but once he understood what I meant, he was like, okay, he'd have the small then."
G/O Media may get a commission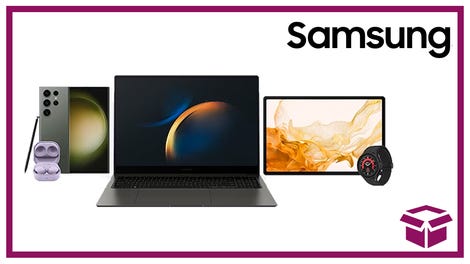 24 hour deals
Discover Samsung - Daily Deal
By purchasing the 94-cent small soda rather than the $1.09 large, Turnbee saved 15 cents–not to mention the subsequent savings generated by his exploitation of store refill policy.
"I had a small Mello Yello, a small Coke, a small Mr. Pibb, and then another small Mello Yello, all for the price of only one small soft drink," said Turnbee, pausing to belch slightly. "That's a bargain, if you think about it."
In addition to the financial incentives to drink more soda, experts believe the psychological allure of controlling one's own soda-refill destiny contributed to Turnbee's four-drink visit.
"Many fast-food establishments offer free refills. But unlike Burger King, restaurants like McDonald's and Arby's require you to ask one of the uniformed workers to get it for you, because the soda fountains are behind the counter," said commentator H. Nelson Brubaker, author of Why We Refill: The American Soda Experience Examined. "In such instances, customers like Turnbee will generally only have one medium or large beverage and then leave it at that, simply because the idea of free refills is less attractive to them when another human is involved in the process."
Brubaker also noted that federal health regulations–which require employees of fast-food restaurants to ask the customer to remove the lid themselves before the employee can take the cup and refill it, in order to minimize contact between the employee's hands and the cup's rim, or "drinking surface"–can create an unsavory set of associations in customers' minds, further decreasing the likelihood of free-refill optioning.
"But at Burger King," Brubaker said, "where the fountain is right out in the open and anybody can access it, the dynamics of the soda-refill process are left entirely in the hands of autonomous customers like Mr. Turnbee. The sense of personal power and responsibility created by such unfettered access to a limitless soda source can sometimes be a bit overwhelming, leading to reckless overuse and excessive refilling–even when, as in this case, it is not warranted from a thirst-based perspective."
Turnbee acknowledged that the sense of power he derived from being in control of his own soda options "may have gone to my head."
"Every time I got a refill, I dumped out the ice and got more, newer ice," Turnbee said. "There wasn't really any reason to do that, since my old ice hadn't melted yet and was still perfectly good. But I just figured, 'They've got plenty more ice, so why not?' Plus, I liked pressing the little lever on the ice-dispenser machine and hearing the loud clunking sounds it made."
At one point, Turnbee experimented with the soda fountain at length, creating an "Omni-Soda" mixture of all five available brands. Upon tasting the Omni-Soda and deciding it did not appeal to him, Turnbee dumped the experimental blend into the soda fountain's drainage trough and refilled his cup with Mr. Pibb.
The refill cycle was finally brought to an end when Turnbee got up to use the restroom, returning to find his tray cleared by restaurant personnel.
"I really had to go to the bathroom bad," Turnbee said. "Then, when I was gone, they threw my cup away. I couldn't get any more refills after that, because I had no cup. I didn't mind, though: Since I had four, I'd already saved a lot of money."
Despite Turnbee's satisfaction with his savings, according to one expert, he did not actually enjoy a substantial discount at all.
"Soda of the variety Mr. Turnbee is talking about costs Burger King approximately 3 cents per gallon and is sold at a 25,000 percent markup," fast-food-industry analyst Wilson Anderson said. "Thus, when Mr. Turnbee purchases a 16-ounce cup for 94 cents and refills it three times, he is not actually getting a significantly better value than the consumer who does not refill at all. In fact, he would have to drink more than 250 refills to get his 94 cents' worth."