CHULA VISTA, CA—Dave Sychak, a San Diego-area project manager and self-described "gadget freak," has been increasingly careless with his 10-month-old cell phone in the hopes that he will have to replace it, sources reported Monday.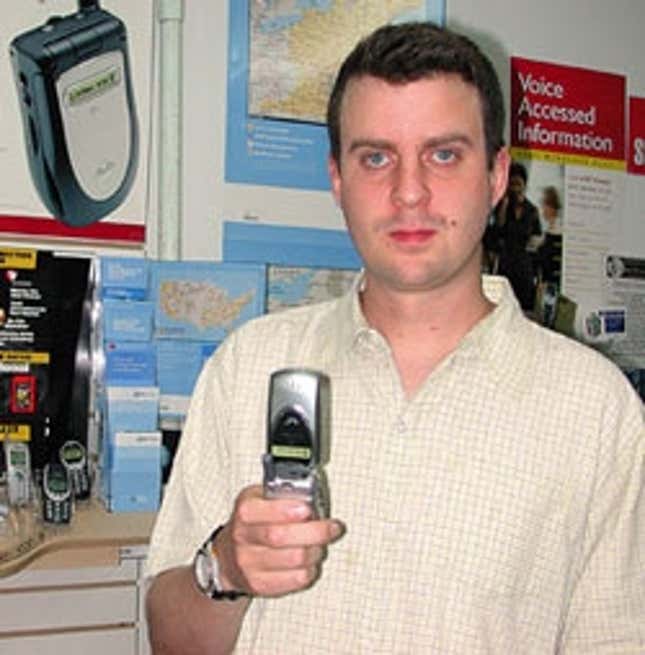 CDC Issues Dire Warning That Nick Cannon Is Feeling Horny
"Overall, this is a great phone," Sychak said of the Motorola V60 he has carried since last October, in recent weeks in his back pocket. "I really can't complain. It may not have some of the bells and whistles I've seen on some of the newer models, like mobile messaging or color display or downloadable interface graphics, but it still suits my basic needs just fine. I shouldn't need a new one for a long time, barring the unforeseen."
Added Sychak: "It's extremely durable, too. You can drop it onto the kitchen floor while cradling it on your shoulder and talking to your mom as you're boiling spaghetti, nearly dropping it into the hot water. And it barely even gets scratched up when you prop a door open with it."
Sychak's recent lack of affection for his cell phone has prompted him to treat it in a manner he never would have upon acquiring it. During the first four or five months of ownership, Sychak was extremely careful with the phone, taking pains to keep it in its protective case and handle it gently. Today, however, he routinely flips the phone open like a Star Trek communicator, leaves it out in the sun on the dashboard of his car, and, after finishing an unpleasant call, tosses it to the ground in anger.
Friends have warned Sychak to exercise caution with the phone, to no avail.
"I've told Dave he should be more careful with that thing," coworker Rob Litt said. "If he doesn't, it's going to end up like that Nokia he broke just as the new ones hit the market. At the very least, he's going to have to replace the faceplate with a fancy new one pretty soon. That thing's scratched to hell."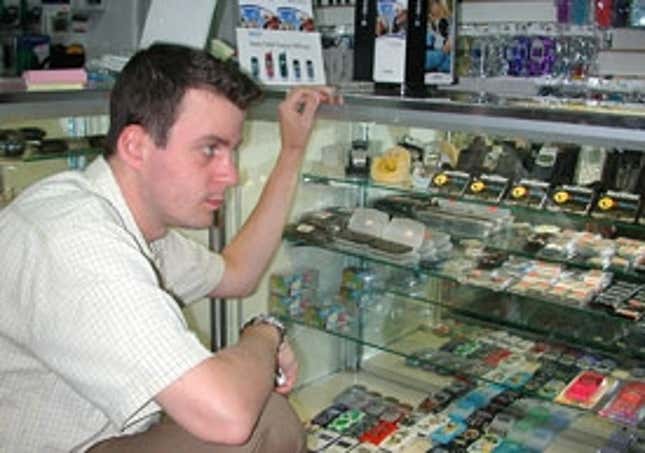 "The other day, he was about to throw a pair of pants into the laundry when I happened to notice [the phone] sticking out of one of the pockets," said girlfriend Jeannie Gaffney, whose three-year relationship with Sychak has outlasted four cell phones. "As he's pulling it out, he says, 'Good thing my phone doesn't have a built-in PDA receiver like that new Ericsson R280LX Digital 'Wireless Web' Internet Phone. I'd hate to have almost ruined a phone with that.'"
Sychak's other cell-phone-destructive behaviors include absentmindedly flipping and catching the phone while walking down the street, sliding it across tables to friends who ask to use it, and occasionally using it as a makeshift flyswatter.
In recent weeks, Sychak has also made a habit of forgetting the phone in restaurants. Each time, however, a waiter or fellow patron has caught his mistake and returned the phone to him. Nervous that he will eventually lose it and be caught without a phone, Sychak has begun browsing Nokia's web site so he will know what to order in case he needs to make a fast purchase.
Sychak is at a loss to explain his problem.
"I don't know why I keep having to replace my cell phone," said Sychak in a phone interview. "For some strange reason, I have the worst luck with these things. Hey, sorry about the noise on the line. I have to keep banging this thing on tables to get rid of the static."