KANSAS CITY, MO—Malcolm Seward is a 38-year-old commercial kitchen designer, baseball fan, and avid supporter of public radio, but he said there's nothing he likes better than hunkering down in a comfortable chair, cracking open a brand-new copy of one of the world's literary classics, and reading the first 100 pages or so.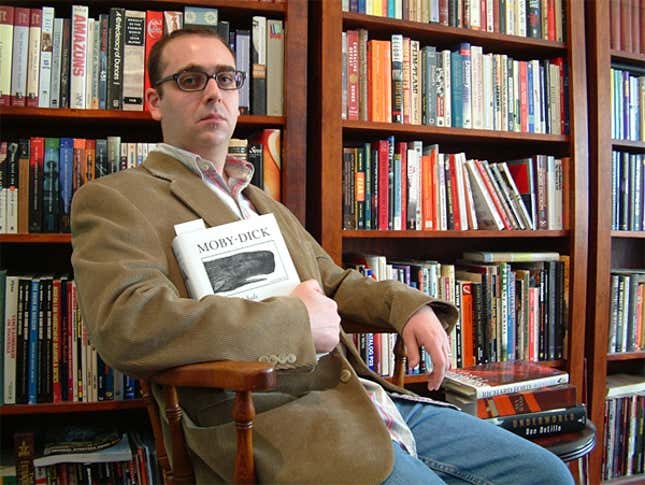 This Week's Most Viral News: September 22, 2023
"Listen, I'm no book snob," said Seward, settled into his favorite reading chair and running his hand over a nearly half-well-thumbed copy of Pride and Prejudice. "It's just that I love cracking the binding on a truly good book and reading until I drift off. I'd say it's something I do two or three times a week."
Seward, whose bookshelves house over 500 well-regarded and eagerly begun novels, developed his voracious appetite for starting books at a young age.
"Back in middle school, I'd rather watch a few innings of a Royals game or pop in a movie to relax," Seward said. "But that changed when my English teacher, Mrs. Ward, assigned us the first three chapters of To Kill A Mockingbird. I loved Harper Lee's depiction of quiet, small-town life. Even though I was out the entire next week with the flu, I retained my love of those opening chapters. I've brought it with me to every book I've begun to read since."
Seward said reading is not a cheap hobby. In addition to the cost of the books themselves, he has invested in custom-made bookshelves and numerous attractive bookmarks, each of which ultimately comes to rest somewhere between the front cover and the middle section of a pristine classic of Western literature. According to Seward, the enjoyment he experiences every time he feels himself being drawn 25 to 35 percent into one of the great stories is worth the expense.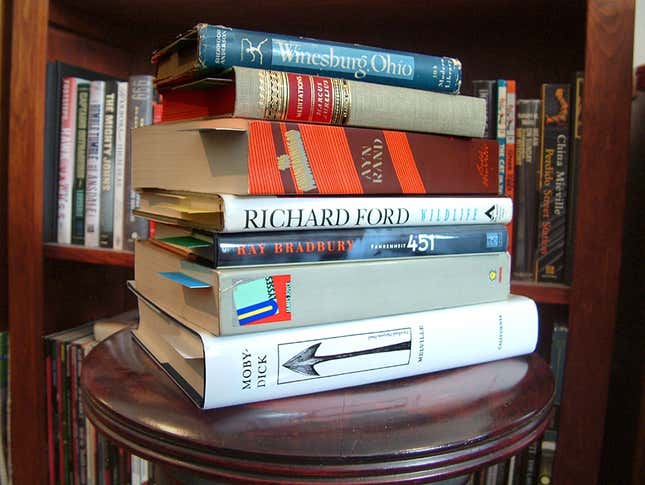 "There's nothing like the written word for capturing one's imagination," Seward said. "I still feel the thrill of setting off down the Mississippi on Huck Finn's raft; the utter desolation of Robinson Crusoe, alone on his island for all those years with no trace of another human; and the excitement of Hemingway's Santiago as he hooks the fish that will make him rich and renowned. It's quite inspiring, what can happen to you when you open a book and start in."
Although Seward would never call himself a great thinker—saying "I'm just a guy who likes to fall asleep with his nose in a book"—he confesses that he has found a lot to think about in his overtures into literature.
"Characters in the great books may be more allegory than human, but there's a lot you can take away from them anyway," Seward said. "You have to admire the leadership of Captain Ahab as he sets out in search of Moby Dick, or the sense of personal duty and faith in social order that drive Marlow up the Congo to meet Kurtz. Or, in a different vein altogether, you must pity the tragic ugly duckling that is Jane Austen's Emma. I know it may be old-fashioned to say this, but I think what you read, and how you read it, can say a lot about you."
Although reading consumes a lot of Seward's time, Anne, his wife of three months, happily tolerates it.
"His love of literature is inspirational," said Anne, whose own reading "runs to magazines." "Just the other day, out of nowhere, he said we were like a modern-day Catherine and Heathcliff. I think starting all those books has made Malcolm a real romantic."