NAPERVILLE, IL—During an outing to Chisholm's Family Restaurant Monday, Sandy Wiersma, 43, repeatedly told her family that she could have made the same food at home for significantly less money.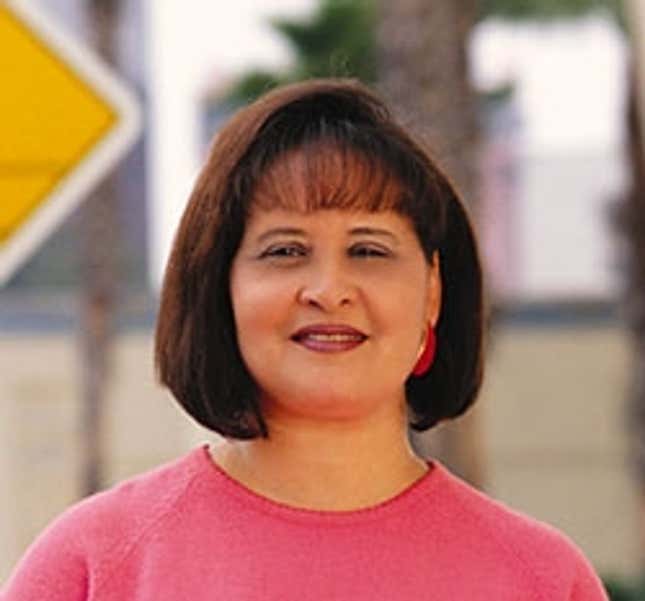 Edgelords Explain Why They Love Elon Musk
"When I saw the menu, I just couldn't believe we were paying for things I easily could have made at home for a fraction of the price," Wiersma said. "It just seemed like a real waste of money to me."
After mentally calculating what it would have cost to prepare the meals ordered by herself, her husband, and their two children, Wiersma said she was "flabbergasted."
"For what we're shelling out on [son] Eric's cheeseburger and fries alone, I could have made dinner for the entire family," Wiersma said. "We all could have had nice cheeseburgers and fries, with plenty left over for baked beans and cole slaw. Plus, I would have toasted the bun just the way Eric likes it."
The restaurant outing was the idea of family patriarch Bob Wiersma, who said it served the dual purpose of "giving Mom a break" and providing a much-needed change of scenery.
"I told her, 'Don't worry about the price, Sandy,'" Bob recalled. "'Let's live it up a little.' Boy, did that backfire."
Sandy said she was upset that none of the dishes ordered were out of her culinary grasp, yet all were priced at least four times the cost of her homemade versions.
"It just seems so wasteful," Sandy said. "My chicken parmesan was $12.95, and I could have easily made it for the entire family for under $10. I could have picked up two nice chicken breasts at the Jewel for $5 and cut each one in half, making four servings. A good jar of tomato sauce would be $3, tops, and a 16-ounce box of pasta you can get for next to nothing. And I think I have everything I'd need for breading the chicken just sitting in the cupboard."
Added Sandy: "And you can bet my pasta wouldn't have been watery and overcooked."
Sandy tried to keep her worries over the cost of the dinner to herself for most of the evening. She felt compelled, however, to speak out against 12-year-old daughter Jenny's choice of a grilled-cheese sandwich as an entree.
"Mom was like, 'Why did you order that?'" Jenny said. "I told her that's what I felt like, so that's what I got. She was freaking out, going off about how I could make a grilled cheese at home for two weeks straight for what they're charging. I was like, 'Mom, I just want a grilled cheese. Don't be such a spaz.'"
According to Jenny, Monday's incident was not the first time her mother has fretted over spending money on items she could have made herself.
"If we ask to buy a Halloween costume from a store, she has a total conniption," Jenny said. "Every year, she tells us that with a little imagination and elbow grease, we can have better costumes than the store-bought stuff. I don't know how many times I've had to be a California Raisin for Halloween because she won't let us go out and buy something cool."
Bob, the family's primary breadwinner, expressed consternation over his wife's thrifty ways.
"I keep telling her we're doing fine, moneywise," Bob said. "It's okay to spend a little to enjoy a nice night out at a restaurant. She'll agree to eat out, but then eventually, at some point in the evening, she'll say, 'You think it's worth paying $8.95 for a $2 plate of chicken fingers just to enjoy this décor? This place is nice, but it's not that nice.'"
Anxious to avoid such situations in the future, Bob said he will make an effort only to bring the family to restaurants that serve foods his wife does not know how to prepare.
"Next time, we'll go to a foreign place and try to pass it off as a 'family-enrichment night,'" Bob said. "There's a Chi-Chi's over in Downers Grove I've always wanted to go to, and I'm pretty sure Sandy doesn't know how to make Mexican, so it should be a more relaxed evening for us all."