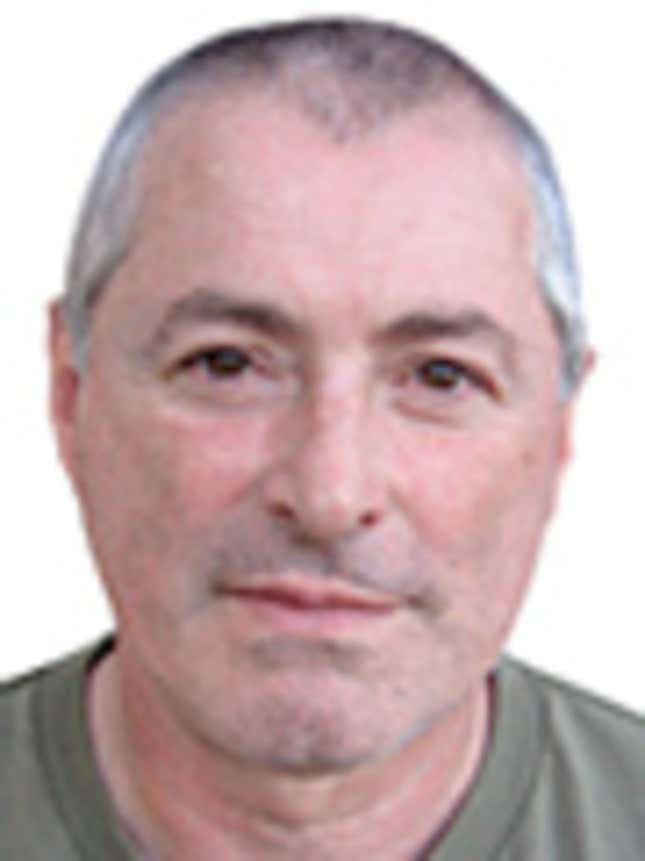 Our beloved Saint Bernard, Buford, has been a part of the Brimble family for almost 16 years now. From the time he was just a puppy, he's been a loyal and loving friend, always right there for me through thick and thin. So, while it sure was tough to bring my pal Buford to the vet this morning and have him put to sleep, it's comforting to know he'll be right back to his cheery old self as soon as he wakes back up.
I'll be honest, when the vet first suggested putting Buford sleep, it didn't make much sense to me. After all, he gets plenty of sleep at home. Why, ever since Buford started getting sick last year, it seems like all he does is sleep! But I just assumed the doctor knew best, and frankly, I was relieved that he didn't need to undergo any kind of serious treatment, or something risky, like surgery or whatnot.
Looks like ol' Buford was just suffering from being a little overtired.
When the doctor—who, by the way, was awfully stuffy about the whole thing—asked me if I wanted Buford put to sleep, I just said, "Sure, why not!" In a way, the timing of putting him to sleep was perfect, because I could run a few errands and grab a bite to eat, then pick him up right before the vet closed. They even asked if I wanted some privacy with Buford first (privacy for what, a bedtime story?), but I just said nah, and told them to do whatever they needed to do while I killed some time at the mall.
The weird thing is, he's only been asleep a couple hours now, but I already miss him terribly. I'm already thinking about how great it'll be to drive around town with my buddy Buford sticking his head out the window, wagging his tongue in the breeze like the happiest dog in the world. You know how they say dogs are man's best friend? Well, Buford is certainly my best friend. Best friend in the whole wide world.
Boy, I can't wait to see him awake again and feeling better.
I have to admit, though, usually Buford loves it when we go driving, but today, instead of jumping straight in once I opened the car door, he seemed kind of weak. In fact, I had to help him up. He's been like that for more than four months now. But, hey, at least that's finally over and my big sleepyhead will be right as rain soon enough.
Still, I was pretty shocked at the size of the syringe they used on him. When they first brought it out, I laughed and said, "Hey, maybe you could give me some of that stuff. I've been working weekends and could use some shut-eye myself!" I just meant it as a little joke, but I could tell immediately by the look on the assistant's face that they were taking this sleep thing pretty seriously.
I don't know what was in that syringe, but whatever it was, it certainly worked! He kicked his legs a few times—probably dreaming of chasing a rabbit or something—and then he was just out. I mean out like a light. I've never seen him sleep so soundly before.
Well, at least Buford's in a better place now—nice, refreshing REM sleep.
I can't wait to pick him up and get him home, though. Just think how well-rested he'll be! I bought a whole bag of doggy treats for him to chew on once he comes back. A little celebration that he's finally feeling better. I can see it now: Buford running in circles around the house, barking up a storm just like he used to before this strange sleep-deprivation illness struck him last May.
God, I love my big boy Buford. I hope he lives forever.