AOMORI, JAPAN—At first glance, 17-year-old Misaki Nakajima seems like any other shy and submissive Japanese schoolgirl. She loves shopping, text messaging, and the color pink. But beneath her wholesome exterior lies a wicked secret: Misaki Nakajima is consumed by sexual fantasies involving sweaty, middle-aged American men.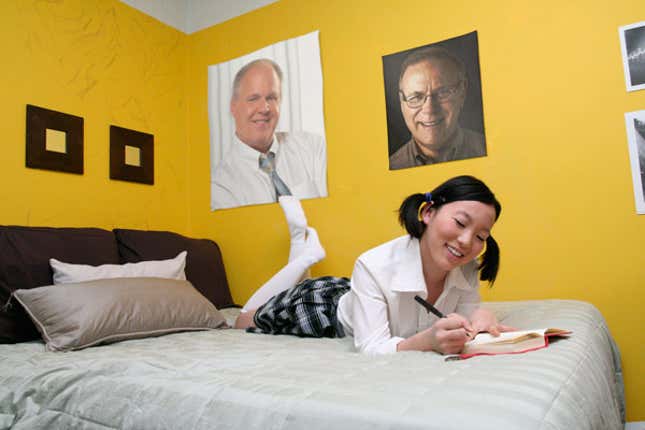 Edgelords Explain Why They Love Elon Musk
"I can't explain it," said Nakajima, dressed in a pleated miniskirt and pure white knee socks. "There's just something about American men who are at least twice my age and nearly three times my body weight that totally drives me wild."
Added Nakajima, "They're so hot."
Though she finds all pasty, middle-aged men intoxicating, Nakajima said balding Midwesterners who carry most of their weight in their stomach particularly turn her on. According to the sexually inquisitive teen, she often daydreams about sleeping with a 43-year-old divorcé with poor hygiene habits.
"I like it when they dress up like middle managers," said Nakajima, twirling her girlish pigtails with one alabaster finger. "You know, with the sweat-stained dress shirts, and the office clipboards, and the khaki pants that are 2 inches too short."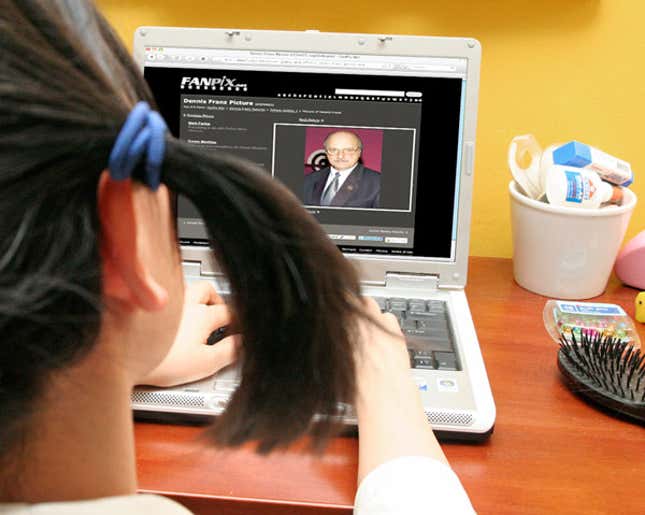 "God," Nakajima continued. "Those get me every time."
The Japanese nymph then reportedly sighed, rolled over on her Hello Kitty bedsheets, and continued leafing through an old Rochester Big & Tall catalog.
While she has always been curious about men who attended state college before she was born, Nakajima said she first discovered her fetish after stumbling upon a late-night airing of Uncle Buck on television—a moment the teen now describes as her "sexual awakening."
"I was completely captivated by him," said Nakajima, referring to the obese, unemployed character played by John Candy. "He was so exotic-looking. It was like this whole new world of pleasure had just opened up for me."
Over the next several months Nakajima—a virgin—explored her new obsession by cutting out pictures of American men from riding mower advertisements and heart-attack-prevention brochures. The barely legal teen also discovered satellite broadcasts of ESPN2 around this time, and often stayed up all night ogling professional bowlers and competitive dart players.
Nakajima confessed to frequently searching the Internet to satisfy her insatiable appetite for round, greasy American men years past their sexual prime. A survey of her recent browsing history revealed such Google searches as "pale man lying on couch eating" and "retiree + jowls + hardcore." The teen has also bookmarked several sites with lurid pictures of aging American males, including BuffaloBillsFanZone.com and the History Channel chat room.
According to psychologist Asuka Yasuhara of Tokyo University, Nakajima is not alone.
"It's not uncommon for Asian girls to be fascinated with these types of men," said Dr. Yasuhara, who found in a recent survey that three out of 10 Japanese teenage girls list Paul Giamatti as the most attractive American celebrity. "And it's easy to see why. Sweaty, forty-something Caucasians represent the epitome of mystery and wonder to Asian teens."
Added Yasuhara, "Plus, how can anyone resist those enormous, chafed thighs?"
Drawn by her curiosity, Nakajima has scheduled a vacation to St. Louis for early March. The trip—which falls on her 18th birthday—reportedly coincides with the American Society of Actuaries' annual convention, a four-day event during which Nakajima hopes to be seduced by "the heavyset man of [her] dreams."
Although she has long fantasized about traveling overseas and having a world of carnal delights revealed to her by an aging claims adjuster, the taut Japanese teen admitted that she is uncertain how she'll be received by American men.
"I just hope they don't mind the fact that I'm completely shaven," Nakajima said. "Oh, who am I kidding? They'd probably never go for a naïve young sexual kitten like me."