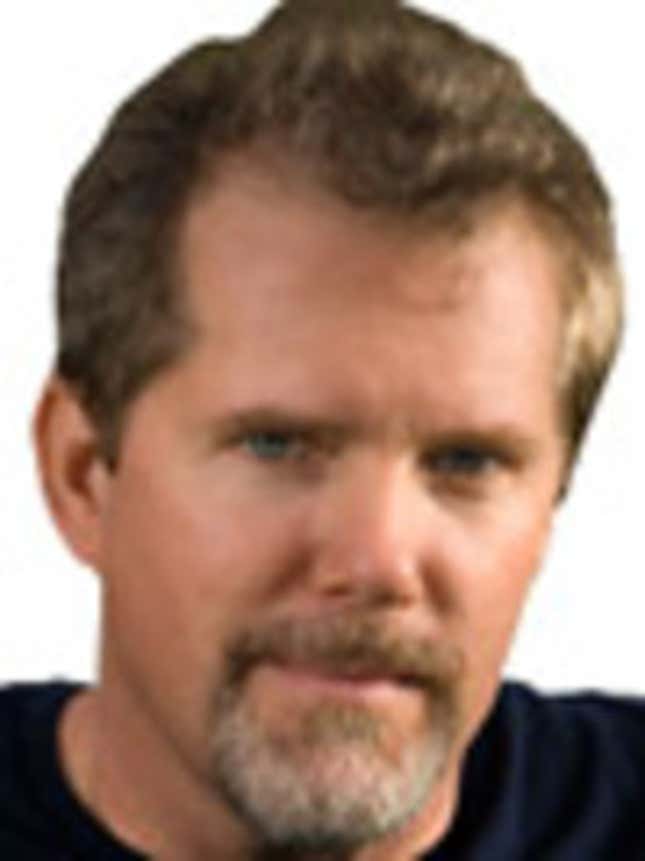 Dear Guy Who's Not Doing The Gig For Less Than $200,
I recently witnessed a car accident and was asked to give my account of what happened to police at the scene. Trying to be helpful, I also shared my contact information with the man whose car was hit—and now he's asked me for a date! Would it be unethical to say yes? On the one hand, I may be called to testify in his case. On the other…he's really cute.
CDC Issues Dire Warning That Nick Cannon Is Feeling Horny
—Crash-Crush in Toledo
Dear Crash-Crush,
The 11th? Yeah, I dunno if I can make that. It'd be tough to squeeze in, that's for sure. Sitting in with a wedding band is tricky, 'cause that's what—three, four hours of music? You're talking about a lot of songs to learn, and it's not much notice you're giving me here. I don't know when I'd even be able to rehearse between now and then. Plus, I already promised my brother he could use my van to pick up some lumber for the deck he's building. So, yeah, it'd have to be at least 200 bucks. I mean, I'd usually charge twice that, but you're a friend, so I'm giving you a break here.
Dear Guy Who's Not Doing The Gig For Less Than $200,
The other day I went to ask my boss a quick question, and when I stepped into his office, I discovered he was playing some kind of online war game. Not only is this a violation of company policy, but he's also setting a bad example for those of us who have been putting in a lot of hours lately. Should I say something to him, or am I being a noodge?
—Not Gaga for Games
Dear Not Gaga,
I'll be honest, I'm not 22 anymore. I got responsibilities. I got a lot of stuff on my plate that weekend. I'm supposed to have the kids then, so if I do this gig, I have to call the ex and reschedule them. Man, I'd never hear the end of that, especially since it'd be the third time this summer. There was that court date up north I had to be at, and then the weekend I spent at the cabin with Tammy. Anyway, there's a wheel bearing going out on the van, and I don't know if I can get it fixed before then. You don't want me missing the gig because my wheel fell off, do you? You gotta make it worth my while is what I'm saying, and $200 seems pretty fair to me.
Dear Guy Who's Not Doing The Gig For Less Than $200,
My brother has never been the sharpest tool in the shed. Two years ago, he bought a house he couldn't afford thinking he could flip it, even though it was a down market. Never mind that it was a fixer-upper and he's never picked up a hammer in his life! Now he's in trouble and asking me for a loan. Should I help him out, or is this just a lesson he needs to learn the hard way?
—Flipping Out at Family
Dear Flipping Out,
Seriously? You want me to lug my drum kit up to the Come Back Inn for $150? Gimme a break! First of all, there's the gas, 35 miles each way, which'll be 15 bucks easy, and that doesn't even consider the wear on the van. Second, the bitch who bartends there hates me, and they'll make me load in through the front door and drag my gear to the other end of the restaurant. My back was killing me for two weeks last time I did that. Come on, quit jerking me around here. You're not doing me a favor, I'm doing you the favor. It's $200, take it or leave it. As it is, I'm losing my shirt on this deal.
Dear Guy Who's Not Doing The Gig For Less Than $200,
My wife and I recently separated. This saddens me, and I'm too embarrassed to ask my friends about how to proceed. What's the right thing to do with my wedding ring? Do I hang on to it in case we reconcile, return it to her, or sell it and use the cash for something fun?
—Just a Piece of Round Metal
Dear Just a Piece of Round Metal,
Look, I'm sorry your regular drummer is going through some medical shit right now. I don't wish that on anyone, but if I don't look out for myself, who will? If you'd given me a heads up a month or two back, I could have maybe done it for less. I know you didn't know a month ago. I'm just saying, it's like you got to show me some respect as an artist and a professional. It's not that I need the money. 'Cause I don't. I don't. It's the principle of it.
Dear Guy Who's Not Doing The Gig For Less Than $200,
Can you help settle a bet? I've always said "You've got another thing coming," but my husband insists the expression is "You've got another think coming." Who's right?
—Thing to Think About
Dear Thing to Think About,
I don't care about free beer. Not if I have to drive 35 miles home. I'm already on probation for DWI. One more and I lose visitation privileges. You want me, and my kit, it's gonna cost you two bills. Anyone else who doesn't suck at drums would tell you $400, but I'm saying $200, and a plate of food from the reception dinner. The sausage combo platter, if they got it. You know I'm worth it, otherwise we wouldn't still be talking. You think you can get another drummer on this short of notice, be my guest.
Confidential to Dilemma in Duluth,
Fine, we'll say one-fucking-fifty for now, but no rehearsal. Sound check only. And if you don't come up with another $50 before the 11th, don't be surprised if I show up high.