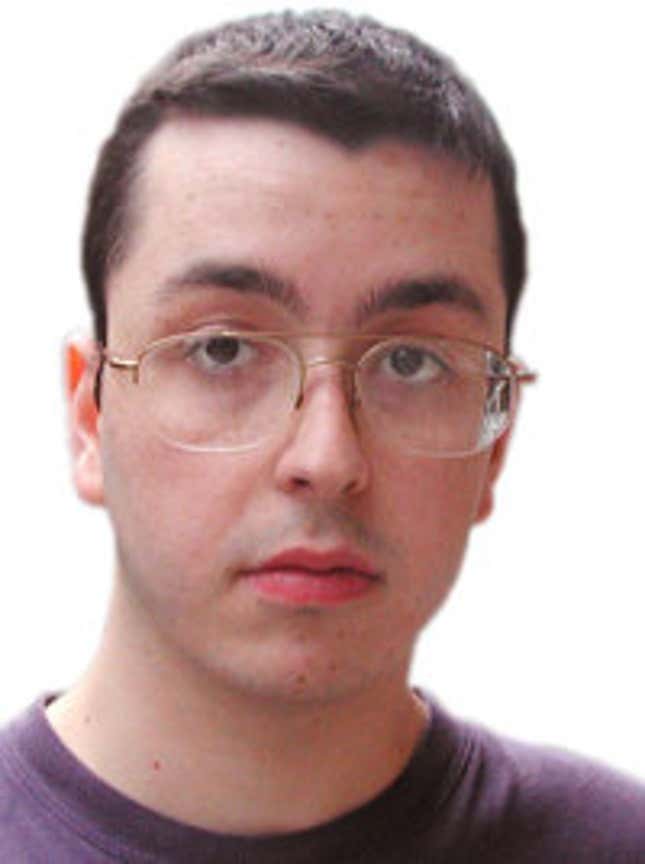 Every day, people get the shit kicked out of them by cheap, second-rate implements. Be it discount baseball bats, flimsy aluminum pipes, or after-market non-waffle-head hammers, nearly everyone has at one time or another gone through the dehumanizing experience of being severely pummeled with a lesser-quality product. Well, I'm proud to say the crowbar that landed me in the hospital three weeks ago retails for $39.95, and is sold only in the better hardware stores.
Edgelords Explain Why They Love Elon Musk
Let me tell you, this is the kind of crowbar you'd tell everyone about if your lower jaw hadn't been smashed to pieces.
Sure, it hurt my ego when the Titan SureGrip crowbar was first driven into the back of my head, and yes, I did cry about it for a couple of hours afterwards, but that night, I was hit by something even harder than that 18-inch, curved piece of high-carbon steel: the realization that there's no shame in being beaten down by the best crowbar money can buy.
While I originally harbored some resentment toward my assailant for knocking out 17 of my teeth, all it took was one glance upward through a mist of blood at that blazing Titan logo arcing toward my face to realize I wouldn't have wanted it any other way.
Even while choking on my vital fluids and drifting in and out of consciousness, it was hard to ignore Titan's superior quality and craftsmanship with each two-handed, overhead blow to my ribcage. Pleading desperately for mercy, I was immediately struck by the crowbar's sturdy hexagonal cross-sectional structure, which prevented any bending of the shaft. Most of all, though, I was floored by how its cushioned SureGrip handle allowed my assailant to confidently pummel away at my helpless face-down frame without fear that it would slip loose.
No way. Not the SureGrip.
As far as durability goes, I'd probably have to rate the hardened and tempered Titan somewhere between "more durable" and "much more durable" than my skull.
The way I see it, if you're going to lose three pints of blood, you might as well lose it to the crowbar most trusted by demolition professionals the world over. After all, how many people can really say they were bludgeoned within an inch of their lives by the only crowbar to receive a perfect five-star rating in Hard Hat News magazine?
Everybody says it must have been some psychopath who beat me and left me for dead. And while at first that seems to make sense, ask yourself this: Would a psychopath purchase the highest-quality crowbar on the market today?
Never.
Sure, I may never be able to walk unassisted, but after months of physical therapy, I will be able to hold my head high. Things could have been a lot worse. For instance, I might have had to live out the remainder of my life with the humiliation of nearly dying at the hands of a mass-produced, stamp-steel-forged crowbar.
At the end of the day, after countless radiology exams and CAT scans, that's what separates me from the rest of the wimps in my ward. While it's possible that many of us will forget our names or what year it is again, I alone will always remember the brand name responsible for the debilitating trauma to my frontal lobe.