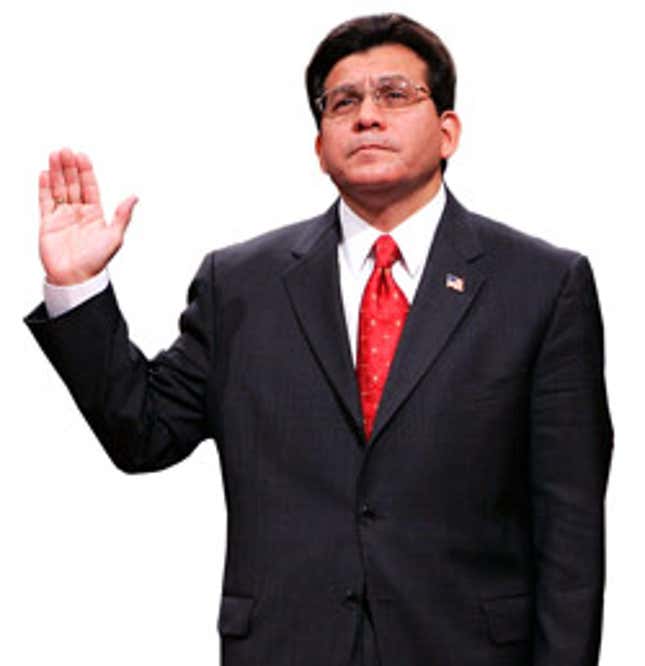 Lawmakers have raised questions about Attorney General Alberto Gonzales' recent testimony to Congress, demanding a perjury investigation. Which of his statements are under scrutiny?
This Week's Most Viral News: September 29, 2023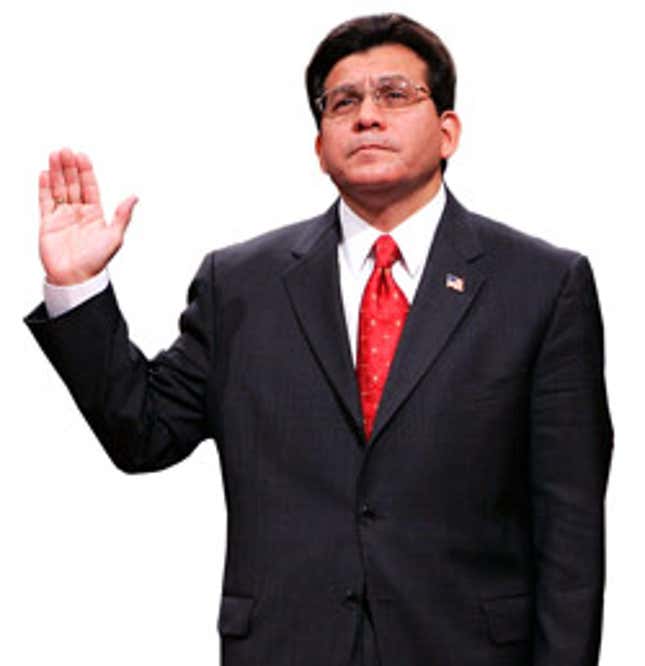 "I received my law degree from an accredited institution and not over the Internet at a cost of 14 dollars"
His argument that the Jimmy Farrar–fronted Molly Hatchet albums are, legally speaking, far superior to the Danny Joe Brown albums
Repeated claim that, according to the U.S. Constitution, the Attorney General is allowed 34 lies a year
Saying that his old '96 Corolla had a brand new water pump and had suffered only minor body damage
Maintaining that he gets the Antonio Banderas comparison all the time
Contending that none of the fired attorneys wanted to work at the Justice Department anyway
"This is getting blown way out of proportion"