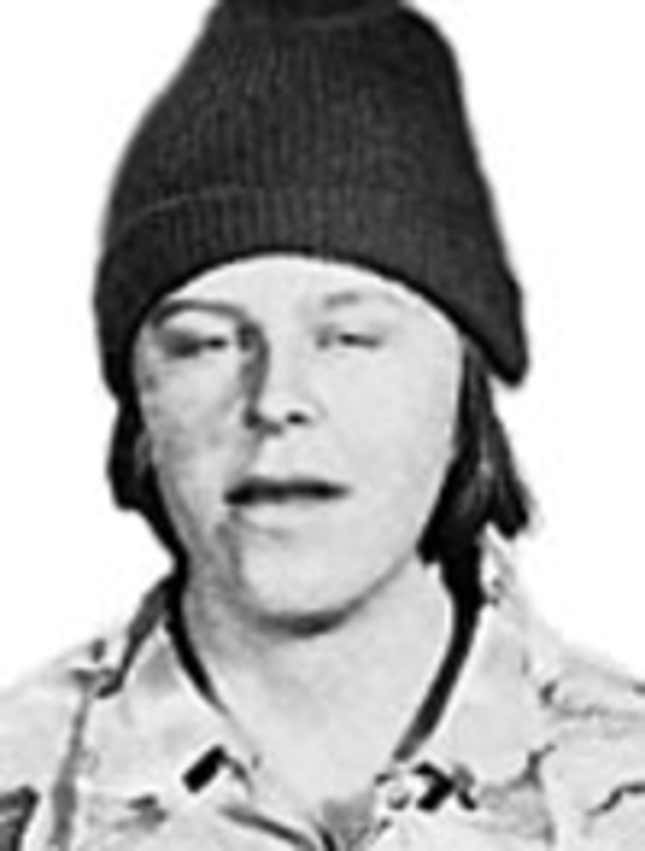 Hola, amigos. Who's your daddy? I know it's been a long time since I rapped at ya, but there's been no end of troubles in Anchower Town.
This Week's Most Viral News: September 22, 2023
I did finally get my cast off—and just in time. My whole place was starting to smell like a raccoon had died in the wall. Not like I'm the tidiest guy in the world, but even I know when it's time to pick the sausage and pepperoni slices up off the floor. I borrowed a shop vac and sucked up everything that wasn't nailed down. I know someday I'm gonna wish I had those pennies that got vacuumed up, but I just couldn't bring myself to dig them out of the dirt this time.
After cleaning the place, I went out to take care of the important business of taking my Ford Festiva for its first drive in months. Man, when I couldn't drive, I felt like I'd lost a leg. In a way, I guess I had, since it was broken and all. Really, it was more like my nuts fell off for two months. But suddenly, it was just me and my ride, and like the song goes, it felt like the first time.
First, I took all the parking tickets off the windshield, then I unlocked the door. It was a little sticky, but that was to be expected. I got behind the wheel and just sat there, cherishing the moment. It was gonna rule. I caught my eyes in the rear-view, and I thought, you know, all in all, everything's been pretty sweet this year. I lost my job and broke my leg, but I got some awesome worker's comp. I got in a fight with that dude at the car-rental place, but fuck it. I slid the key in the ignition and gave it a turn, but sitting there for all that time must have drained the car's battery. I gave it another try, and sure enough: nothing.
I'd waited two months for this moment, so I sure as hell didn't want to wait another hour for someone to come over and give me a jump. I was parked a quarter of the way down a quiet block, and the street was straight and flat with a little downhill stretch at the end. It was perfect for a one-man pop-start.
Now, if you've never pop-started a car, you're a huge pussy. And that goes double if you've got an automatic transmission. Thing is, I know you won't stop reading, so I'm gonna lay it down. You put your transmission in neutral, then get out and push the car. You don't have to go super fast, but you should be trotting. Once the car's rolling at a good speed, jump in really fast, put it in first gear, and pop the clutch. When the engine catches, put the clutch back in real fast, gun the gas, and you're good to go. It's easier to do with an old car, and something with a V6 engine is your best bet: It starts faster, and you can totally get a feel for it.
It's even easier to pop-start a car if you have a second person on hand to do the pushing. I wasn't so lucky. I thought about asking a neighbor to give me a hand, but I don't like talking to people. So I did the only thing I could do: I shifted the car into neutral and gave it a shove.
Pushing a car on your own isn't easy. I couldn't get shit for leverage, because I had to lean in and steer at the same time. Plus, my leg was still a little gimpy. Pushing the car out of a parking spot first made the process even more of a bitch. I had to stop a few times to let cars go by, which really pissed me off, but I finally got out into the middle of the street and ready to roll.
I started off on my good leg, since I needed to get up enough speed to start the car by the stop sign at the end of the block. I made it maybe 15 feet before I slipped and almost fell on my face. It didn't hurt or anything, but I lost some ground. That didn't stop me, though. I was determined to drive that car. Even if I hadn't been determined, there was no stopping now, because someone behind me was laying on his horn. If I hadn't needed my strength, I would've wrapped that horn around his head. Instead, I kept pushing.
I was only about 30 feet from the part of the street that started downhill, so I kept telling myself it was just a little bit longer. That bit before you build up momentum is rough, though. The first five feet feel like you're knee-deep in tar, but then it gets a little easier. By the time I reached the hill, I was almost up to speed.
At the end of the block, I jumped in and popped the clutch. Sure enough, the engine caught and started purring. Everything would've been cool, except right as I was sailing through the intersection, I felt something ram into my passenger side. I was so focused on pushing and the car behind me that I didn't even notice a Hummer coming. As the dick who had been honking squeezed around the accident and drove off, I could see him laughing. If I ever see that guy again, he's getting dropped.
The Hummer was going slow, but it still did a number on my car. The door was all messed up, the passenger window was busted, and the side mirror was clipped. It sucked, but at least there wasn't any serious damage to the frame or engine. The Hummer driver climbed out cussing, but he calmed down as soon as he saw there wasn't a scratch on his ride. He ended up being pretty cool. Once we figured out that my car was the only one that got fucked up, we agreed we didn't need to call the cops. Then he got his Hummer up behind my car and pushed me so I could pop-start.
I drove around for about an hour, which was about all the gas I had left. It was like a dream. It wasn't enough to charge the battery, though. When I tried to start the car again, it didn't even click, let alone turn over. So I got a dead battery—I hope. Otherwise it's the alternator, and that'd be 200 bucks to fix. Mind you, this isn't my dream car, but it's a good little ride. Anyway, for now, I'm gonna have to pop-start and freeze my ass off driving around with a garbage bag taped over the window frame. I wouldn't even worry about it, but I'm gonna need a reliable ride to get to work, as soon as I get a job. Maybe I could get one of those work-from-home jobs that I see advertised on flyers all the time. You can make some serious cash doing those. It'd be cool to be able to save up for something nice, like a nice ride—something I could be proud of. Shit. A little pride's not too much to ask for, is it?
Jim Anchower joined The Onion's editorial writing staff in 1993 after several distinguished years on The Come Back Inn dishwashing staff. He comments on community-affairs, automotive, and employment issues. He attended LaFollette High School in Madison, WI.