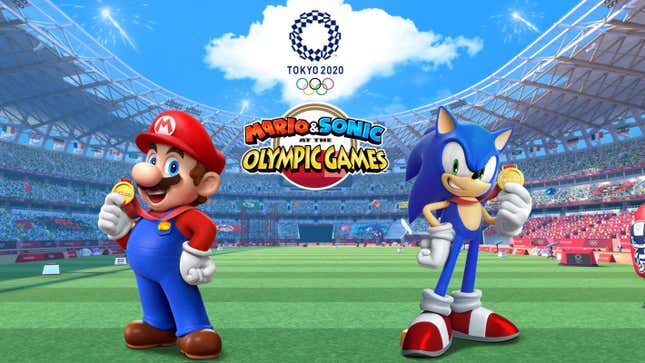 It is truly a tragic day for gamers everywhere. Speaking at a recent press conference, Nintendo CEO Shuntaro Furukawa sent shockwaves through the gaming industry after announcing that the upcoming Switch platformer Mario & Sonic At The Olympic Games Tokyo 2020 will be the last game.
Edgelords Explain Why They Love Elon Musk
"Today, we close the book not only on Mario & Sonic At The Olympic Games Tokyo 2020, but also on Mario games, Sonic games, Nintendo games, Nintendo itself, and all other gaming studios," said Furukawa, delivering the bittersweet news to an understandably dejected audience. "We had a great run, but it's time to hang it up. This is the final video game."
This development was later confirmed in a joint statement made by the CEOs of Bethesda, EA, Rockstar Games, Valve, Capcom, Ubisoft, Sega, Bioware, and dozens of other industry leaders stating unilaterally that they would not be making any more games after the release of Mario & Sonic At The Olympic Games Tokyo 2020 in November. No more games? Say it ain't so!
Gaming fans all over the world should find some comfort knowing they will be able to play all the old games out there if they want to, but don't get your hopes up looking forward to any games after this, because there won't be any. Enjoy it while it lasts!
While this has definitely come as a shock to gamers, it's an understandable stopping point for a genre that has been going for over 40 years. It's nice that games will end with a fun romp that lets you pit Dr. Robotnick against Yoshi in a rock-climbing contest, and the fun of playing as these characters in the 2020 Summer Games should hold us over for a while for sure.
We're just grateful to have had it so good for this long! So, if you're a person who likes interactive storytelling, Mario & Sonic At The Olympic Games Tokyo 2020 is your last call. After the release of this game about Mario the Plumber and Sonic the Hedgehog pretending that they are competing in the human Olympics, it's all done!
Here's to video games! We're sad to see them go, but if there was ever going to be a fitting end, this is it. Bon voyage!