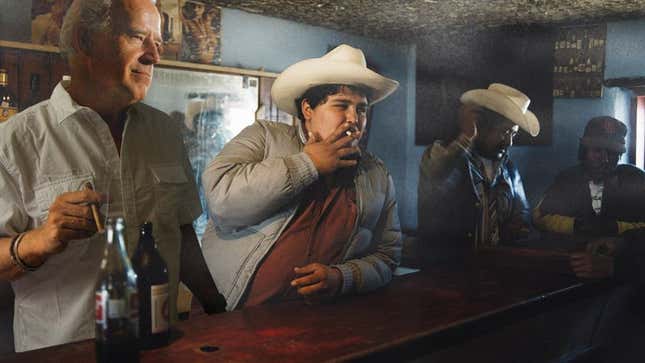 JUÁREZ, MEXICO—In an effort to let the heat die down a little, Vice President Joe Biden reportedly skipped town Saturday, telling White House officials that he was going to be lying low in Mexico for a spell.
This Week's Most Viral News: September 29, 2023
"I need to steer clear of D.C. until some shit blows over," said Biden, sitting in the far corner of a Mexican cantina with his back to the wall and taking a long swig from a bottle of Tecate Light. "It's nothing I can't handle, but let's just say there was a little misunderstanding. Somebody didn't get something they were supposed to get."
"And somebody else got a whole lot more than they bargained for," he added.
Biden, who contacted aides Monday from an undisclosed Mexican border town, said the situation was getting "pretty fucking dicey" up in Washington and that it was time for him to "take a little vacation" and get his head straight.
The vice president also suggested that an upcoming meeting with delegates from Israel and Palestine would be far more effective if the representatives were to convene in Mexico and enjoy some of the "dirt-cheap margies they got down here."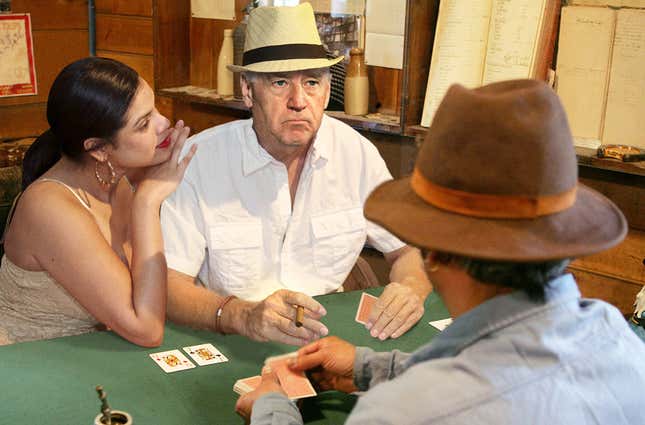 "Things got pretty hairy there for a minute, but I been through rougher shit than this by a mile," said Biden, whose voice suddenly dropped to a whisper as he glanced over his shoulder at passing cantina-goers. "Plus, Raúl owes me big time, so he's letting me crash on his couch until I can figure out an angle on this. I just need to ride things out until the dust settles."
Sources in the Obama administration confirmed that the vice president advised staffers to play it cool if a couple of rugged-looking sonsofbitches come looking for Dynamite Joe, and urged officials to throw them off his trail by saying he was attending a conference on nonproliferation in Munich.
Biden also requested that all of his personal mail and national security updates be forwarded to the Muerto Perro Taberna in care of Paco.
Although Biden estimated that it could take up to four months to scare up the cash he needed, the former six-term Delaware senator said he would make the best of it, adding that there was a spicy little señorita he had been meaning to track down.
"It's been a few years since I've seen Maria," Biden said with a smile. "Wouldn't mind seeing if she can still stuff a piñata like she used to, if you know what I mean."
According to aides, Biden has reached out to President Obama and asked him to explain his sudden disappearance to his wife, Jill.
"Come on, Barry, you know how to talk to her," Biden was overheard saying into a payphone outside a local taqueria. "Jilly knew what she was getting into the day she married me, but brother, I don't think flowers are gonna cut it this time."
On Tuesday, the Senate received a postcard of topless women wearing green, red, and white bikini bottoms from Biden. A personal message apologized for his extended absence and provided contact information and instructions to call his buddy Blaze if they needed a tiebreaking vote.
"We're trying to get tax breaks for small businesses passed, and he pulls this again?" said Sen. Max Baucus (D-MT), who claimed a bald, ill-tempered truck driver named Cyrus has been interrupting congressional sessions all week looking for Biden. "I feel bad that they busted out the windows on his Trans Am, but we're all getting pretty tired of this. It seems like every few months we have to reschedule everything for him."
Biden, who said his initial plans are to just kick back for a few weeks and "catch some rays," claimed he was looking forward to taking in some of the local Mexican culture.
"I've been dying to hit Tijuana and check out a donkey show," Biden said. "I haven't seen one since Teddy [Kennedy] and the guys took me down there when I was a freshman senator."