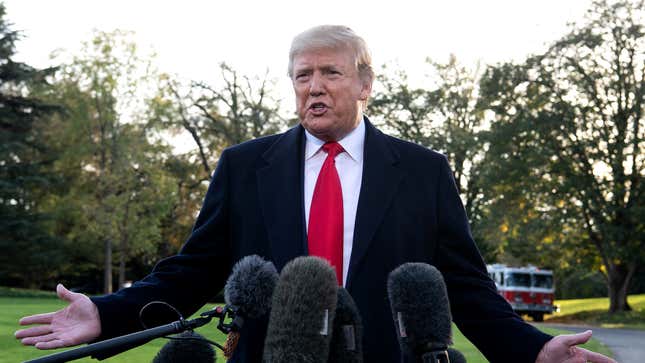 A Warning, the new book by an anonymous writer identified as "a senior Trump administration official" that purports to be a critical look at the Donald Trump presidency, was published November 19. The Onion takes a look at the biggest revelations from the anonymous official's new book.
This Week's Most Viral News: September 29, 2023
---
Trump fails to hide his character weaknesses and lack of intellectual acumen as adeptly as past presidents.

---
Several senior administration officials considered resigning en masse in 2018 to protest Trump's behavior, but decided to wait for a time when it also wouldn't make a difference.

---
The White House has only one bathroom.

---
Frequent unrelated asides explaining how it's a good idea for the U.S. to go to war with Iran.

---
Trump's animosity toward the Federal Reserve stems from a fundamental disagreement over the nature of monetary policy, as his own research into the new classical model confirms a hypothesis that business growth is not substantially affected by central bank activity.

---
One time the author saw two Barrons playing cards with each other.

---
GOP officials are willing to replace Trump as 2020 candidate if it ever seems like the Democrats are serious about competing.

---
The main reason Trump's critics have been unable to persuade his supporters to abandon him is because they haven't quoted Cicero enough.

---
Print still pretty profitable if you know how to play your cards right.

---
Stephen Miller meets with Dracula in the confusing epilogue setting up the sequel.