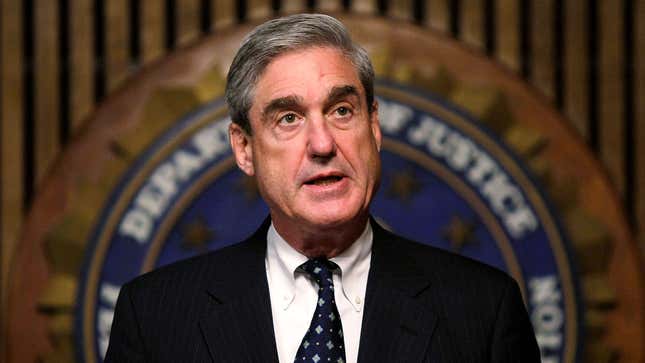 A redacted version of Special Counsel Robert Mueller's investigation into potential collusion between the Trump presidential campaign and Russian agents to influence the 2016 election was released to the public on Thursday. Here are the biggest revelations from the Mueller report.
CDC Issues Dire Warning That Nick Cannon Is Feeling Horny
---
The president has lied on at least one occasion.

---
George Papadopoulos' handwriting sucks.
---
Trump was angry and fearful, just like any normal person about to be completely cleared of obstruction.

---
Mueller didn't subpoena Trump for testimony because his lies under oath wouldn't add any new information to the investigation.

---
Hundreds of references to a mysterious individual known as "Harmful To Ongoing Matters."

---
Confirmation of rumors that America's legal system not very good.

---
Mueller repeatedly recommended James Comey be arrested for treason.

---
Clearly discloses identity of Q, if you're smart enough to follow the clues.

---
Mueller determined Trump committed crimes but declined to make a decision on whether doing crimes is bad.

---
It is not that much fun to read a 400-page government document.