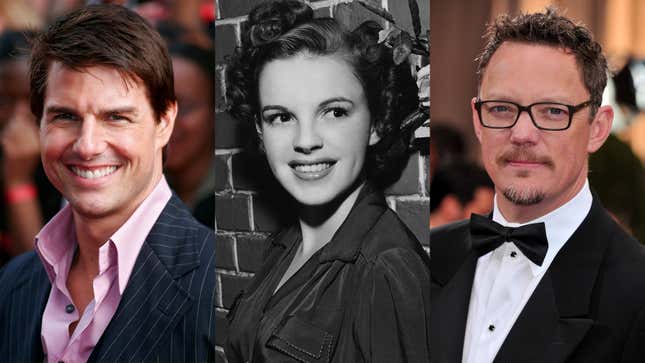 The Academy Awards inspire debate every year about whether certain films, directors, and actors were recognized over more deserving ones, and over time, some of those overlooked movies and performances have come to seem particularly egregious. The Onion looks back at the biggest Oscars snubs in history.
This Week's Most Viral News: June 2, 2023
---
Citizen Kane:
While Orson Welles' magnum opus is considered a masterpiece today, audiences in 1942 just weren't as into being bored out of their fucking minds.
---
Raging Bull:
The Academy made up for snubbing this Martin Scorsese movie by also snubbing Goodfellas 10 years later.

---
Tom Cruise:
His failure to win a Best Actor award despite a long and illustrious film career has been attributed to the Academy's notorious pro-Xenu bias.

---
Jaws:
Was considered a shoo-in for Best Shark.

---
Judy Garland:
Left out of the Best Actress category for The Wizard Of Oz in which the 16-year-old acts, sings, and dances in a starring role, Garland was instead awarded an adorable miniature Oscar statuette called the Juvenile Award, which totally wasn't patronizing at all.

---
Avatar:
If we'd just given James Cameron the stupid award back in 2009 maybe we wouldn't have to go through four more installments of this garbage.
---
Matthew Lillard:
He's been in like 30 movies and still not a single Oscar.
---
Hell Or High Water:
Many felt this gripping modern-day Western was far more deserving than La La Land to be mistakenly announced as the winner before losing to Moonlight.
---
Alfred Hitchcock:
Never won Best Director despite his work pioneering the film style in which a bunch of fake-looking animals attack humans for no reason.
---
Taxi Driver, Network, and All The President's Men:
All three lost Best Picture to an equally deserving Rocky in 1976, when the film industry learned they're better off releasing a maximum of one good movie per year.