NEW YORK—Former president Bill Clinton announced Wednesday the opening of the Bill Clinton President School, a four-day training program taught by the 42nd president that offers students the skills necessary to win the 2008 general election and become a successful two-term president of the United States. "Aren't you tired of not being president?"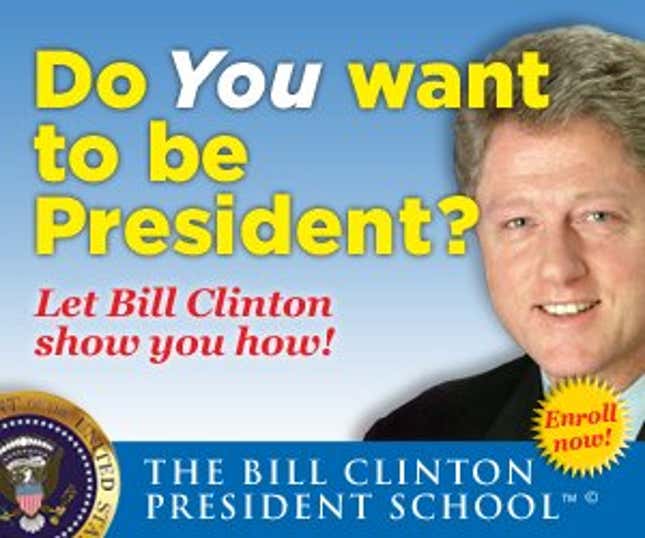 Study Finds LSD Highly Effective At Ruining Nephew's Baptism
Clinton asks in a local cable advertisement for the school, during which the former head of state is seated behind a computer, talks directly to the camera, and wears a hands-free telephone headset. "Only students who attend the Bill Clinton President School will receive real-world presidential knowledge from me, a real former president. Learn how to appoint Supreme Court justices who fit your political agenda, the best Washington, D.C. jogging routes, and tricks for enduring the impeachment process. People, the election is in six short days. What are you waiting for? Become president today." The Bill Clinton President School is located on 146th Street in Harlem above the Flying Dragon Tae Kwon Do School.