WASHINGTON, DC—A bill introduced by Sen. George Allen (R-VA) as "just a goof" several weeks ago was signed into law by President Bush Tuesday.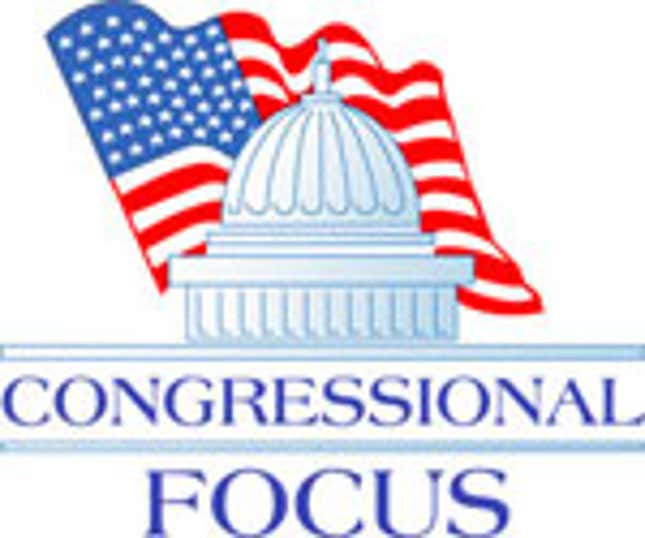 This Week's Most Viral News: September 22, 2023
"I was just trying to crack up Frist and some of the other guys," Allen said. "Everyone's been on edge lately, what with the Katrina situation, and I thought we could use a good laugh."
Added Allen: "Looks like the joke's on me. And, I suppose, the American citizens."
S. 1718, also known as the Preservation Of Public Lands Of America Act, authorized a shift of $138 billion from the federal Medicare fund to a massive landscaping effort that, over the next five years, will transform Yellowstone National Park into a luxury private golf estate.
"I thought it was pretty damn funny when I read over the draft of the thing," said Allen, who said he struggled to keep a straight face when he introduced the law. "Especially the part about how it would create over 10,000 caddy and drink-girl jobs. But I guess it went over people's heads."
The bill passed with a vote of 63-37.
Allen said he thought the Senate bill clerk was "playing along" when he forwarded the bill to the Senate Committee on Environment and Public Works.
"At the close of the day Monday, I went over to thank [Committee Chairman] Jim [Inhofe (R-OK)], and told him how I hoped 'the bill' got 'a fair hearing,'" Allen said. "He got real earnest on me, saying how it's his job to give every bill a fair hearing. I said to myself, 'My God, he thinks it's for real.'"
The 18-member committee sent the bill to the Senate floor the next day with an approval vote of 14-4.
"I mean, Obama didn't vote for it," Allen said, referring to Illinois Democrat Sen. Barack Obama, who is often at ideological odds with his fellow Republican committee members. "I was like, 'Okay, one guy gets the joke,' but then I talked to him later and I realized he had no idea. When I explained the whole thing, he brought out that chestnut about how 'it's not funny if you have to explain it.'"
Allen added: "He's usually good for a laugh. I don't know what's up."
According to Allen, the Committee on Environment and Public Works not only took S. 1718 seriously, it inadvertently made it funnier.
"I was still sort of frustrated that no one was catching on, but I couldn't help but chuckle a little when the newly amended bill returned to the Senate," Allen said. "The thing where they were calling the water hazards 'ecological conservation areas' was pure comedy genius."
The only senator to suspect that the act was a joke was Sen. Joe Biden (D-DE), who said he later overcame his suspicions, reasoning that "if it got this far, it must be valid."
[pagebreak]
"Now, the bankruptcy reform bill that passed in April, I thought for sure that was meant to be ironic," Biden said. "I actually voted for it out of total sarcasm. My mistake, obviously."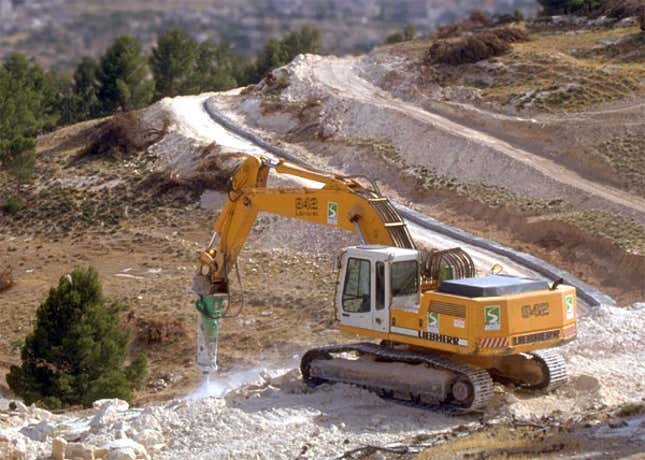 After passing overwhelmingly with very little deliberation on Tuesday, the "obvious put-on" traveled to the House, where once again representatives approved it with a vote of 409-26.
The experience left Allen puzzling for an explanation.
"Maybe my idea was too dry," Allen said. "Maybe I should have introduced a bill that was even crazier, like mandating tracking collars for all American taxpayers. Then again, seeing how things turned out, it's probably just as well I didn't."
Once Allen found out that Bush would be signing the bill into law in a special Rose Garden ceremony, he decided to let the matter drop, saying that he was "in too deep to start explaining things now."
"I respect our commander-in-chief greatly," Allen said. "But unless Gallagher himself stuck the bill in a watermelon and bashed it with his Sledge-O-Matic, there's no chance [Bush] would catch on."
Following the Rose Garden ceremony, the news that the newly minted law was conceived as a lark confused some senators.
"Are we talking about the same bill here?" said Sen. Arlen Specter (R-PA), who voted for the act. "The golf-course legislation, right? I'm sorry, but I still don't get it. Is it funny because it was introduced in the Senate and not the House?"
Although Allen's bill was assumed to be in earnest, some senators were quick to insist that the Senate floor isn't always so humorless.
"We're all very serious about our task, but that doesn't mean we don't enjoy a good-natured poke in the ribs once in a while," Sen. Trent Lott (R-MS) said. "I remember the time [Sen. Russ] Feingold introduced his universal health care bill. I was laughing so hard, I almost needed medical attention!"