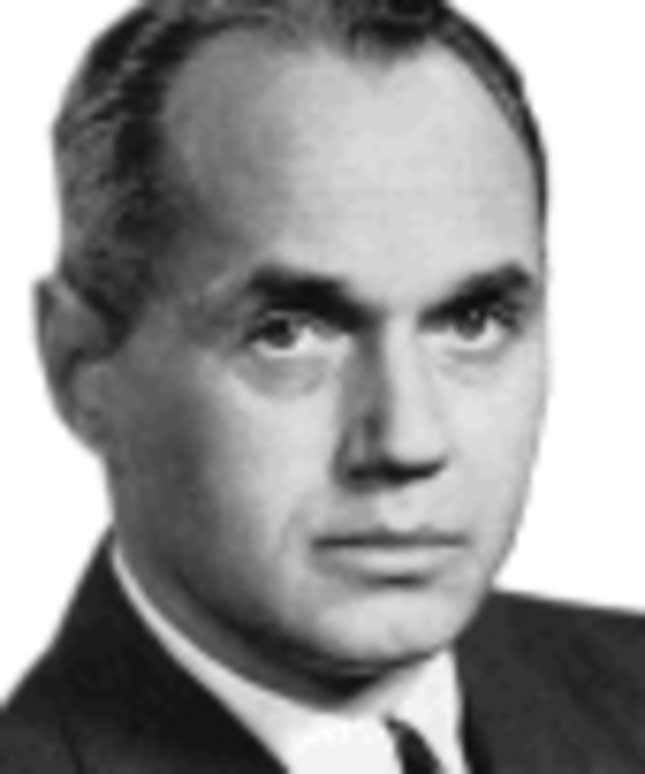 Citizens, hear us well. Our great nation is being undermined by a secret society of individuals who carry deadly white truncheons and lead vicious attack animals in public on a daily basis. These mysterious folk also have a secret means of communication, while shocking new evidence seems to indicate that they may even possess senses superior to those of other humans. We're speaking, of course, of the legions of the so-called blind.
Let's assume for a minute that we swallow this "blindness" hoax in the first place. If these people are somehow bereft of the gift of sight, how does that explain the works of Stevie Wonder, Ray Charles and Ronnie Milsap? How could such men possibly play music if they were blind? What do they take us for—ignorant saps?
The first issue I must point out is their very public display of armed might. Every individual laying claim to sightlessness carries a cudgel on their person at all times. These "canes," as they call them, are supposed to help them feel their way along. They are painted white, almost as if the bearer wished to remind passersby of its presence, and the weapon's tip is painted a chillingly suggestive red. Those who have studied the mysterious fighting arts of the Orient know that such sticks may be wielded with deadly force by those with skill. In a surprise attack, strategically placed squads of the "blind" could quickly overwhelm our police forces.
Their fearsome nature encompasses more than just personal weaponry. Many of the alleged blind also own large, vicious attack dogs for the supposed purpose of guidance along city streets. With one word from their scheming masters, these slavering "guide" dogs could become guided missiles!
Indeed, most of these fearsome beasts are German shepherds, a species of killer wolf invented by twisted, Fascist dog breeders, which has somehow fallen into this most suspect faction of the disabled.
The most frightening aspect of this diabolical conspiracy by far is their ability to communicate with one another unbeknownst to upstanding citizens. Their secret code consists of a series of raised dots cunningly arranged into arcane shapes. Known as "Braille," this demonic alphabet has begun popping up in places that were doubtlessly chosen for their mundane, everyday outward appearance: elevators, building directories, automated teller machines and the like.
This system seems rational enough, and does not attract undue attention. But think! If the messages on the signs changed suddenly, how would we know? Next year, next month, next week, maybe even tomorrow, the signs will change from "second floor" to "STRIKE NOW! STRIKE HARD!" and our nation will be thrown into the chaos of revolution.
At this juncture, there is no hard evidence that the blind are planning such a revolution. We hope to have such evidence very soon. But can one group possess such an overwhelming element of surprise and fail to use it to seize power? And can their goals be anything but evil?
No, I say! I maintain that true blindness lies in failing to see the threat where it must obviously lie, and we must be vigilantly wary of the blind menace.