MINNEAPOLIS—Count Vladimir Elysius von Chocula, the 400-year-old undead Rumanian nobleman who sustains his existence by feeding on the blood of the living, held a press conference at General Mills headquarters Monday to restate his long-standing advocacy of the pre-sweetened breakfast cereal that bears his name.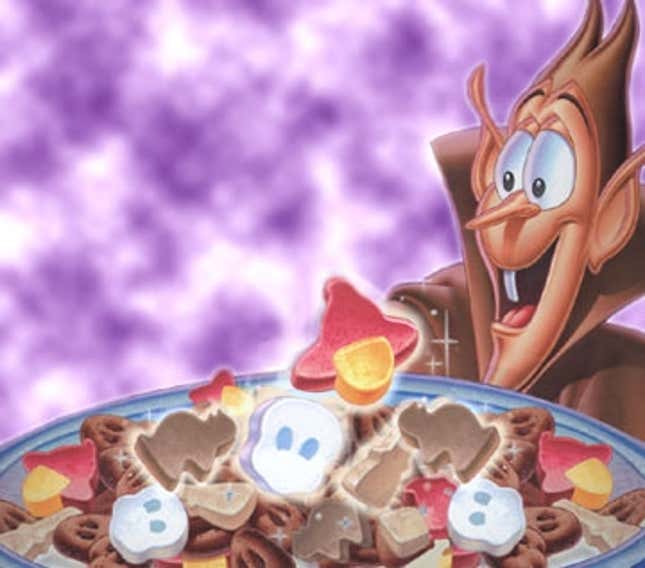 This Week's Most Viral News: September 29, 2023
"Bluh! I am Count Chocula!" the walking cadaver told reporters. "And my cereal is a monstrously delicious part of this complete breakfast!" Chocula then gestured to a cobweb-strewn, rococo-carved oak table set with orange juice, buttered toast, half a grapefruit and a bowl of Count Chocula, part of General Mills' popular line of death-themed breakfast cereals.
Chocula, who routinely feasts on the blood of the innocent to prolong his nightmarish living death, told parents that a single serving of Count Chocula with half a cup of skim milk provides nine essential vitamins and minerals, and contains only half a gram of fat.
"Count Chocula is a ghoulishly good way to start the day!" said Chocula, shielding himself from a ray of deadly sunlight with his giant cocoa-brown cape. "It's so full of nutrients, it's frightening!"
The emaciated, single-toothed corpse went on to note that for a limited time, specially marked boxes of the cereal will feature "delectably scary" ghost-shaped marshmallow bits, as well as a coupon good for a $5 rebate on purchases of the direct-to-video film Casper & Wendy: The Mystery Of Ghoul Mountain.
Chocula concluded the press conference by fatally attacking Associated Press reporter Milt Feuerstein, biting into his jugular vein and sucking out nearly five quarts of blood.
Chocula's announcement is widely considered the most vehement on behalf of a breakfast cereal since October 1998, when a lurching, misshapen zombie-man assembled from stitched-together dead bodies demanded that U.S. children consume a strawberry-flavored cereal, and that a monstrous bride be made for him.