NEW YORK–Excitement swept the financial world Monday, when a blue line jumped more than 11 percent, passing four black horizontal lines as it rose from 367.22 to 408.85.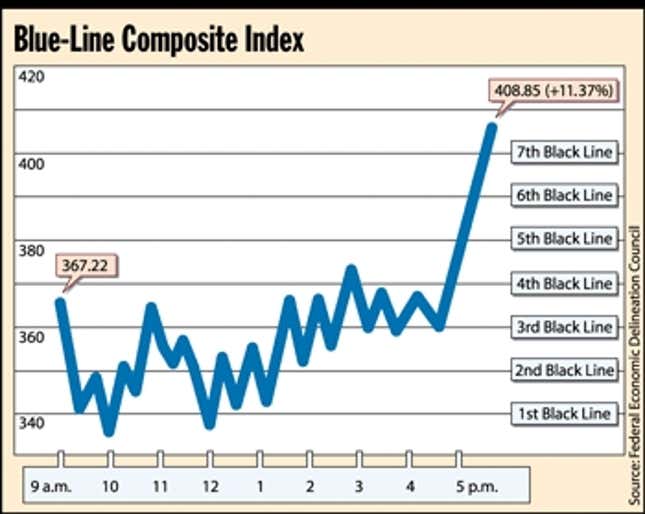 Americans Describe What It's Like Surviving A Mass Shooting
It was the biggest single-day gain for a blue line since 1994.
"Even if you extend the blue line's big white box back many vertical lines, you won't find a comparably large jump," said Milton Vogel, a senior analyst with Merrill Lynch. "That line just kept going up, up, up."
The blue line, which had been sluggish ever since the red line started pointing down in April, began its rebound with an impressively pointy 7 percent rise Friday. By noon Monday, it had crossed the second horizontal line from the top for the first time since December.
Ecstatic investors are comparing the blue line to the left side of a very tall, steep blue mountain.
"It's a really steep line," said Larry Danziger, a San Jose, CA, day trader and golf enthusiast. "I stand to make a tremendous amount of money as a result of the steepness of this line."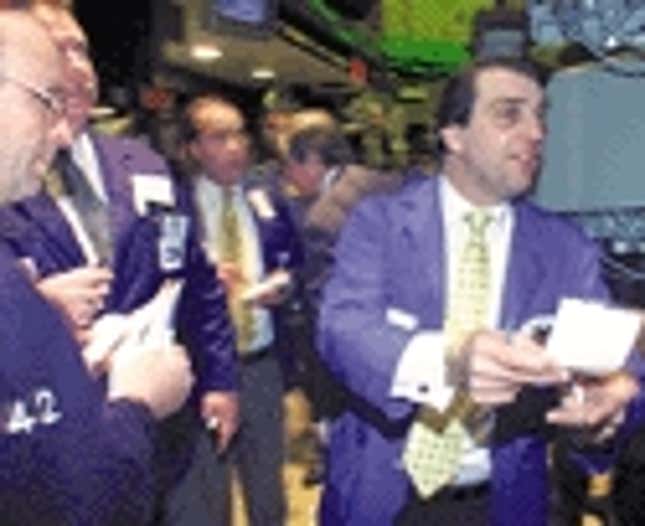 "It looks like the line's about to shoot out of the box," said Boston-area investor Michael Lupert, enjoying a glass of white zinfandel on the bow of his 30-foot yacht. "I'm definitely going to keep a close eye on this line as it continues to move to the right."
Despite such bullishness, some financial observers are urging caution.
"Given this line's long history of jaggedness, we really should take a wait-and-see approach," Fortune magazine associate editor Charles Reames said. "And even if this important line continues its upward pointiness, we must remember that there are other shapes, colors, numbers, and lines to consider when judging the health of the economy."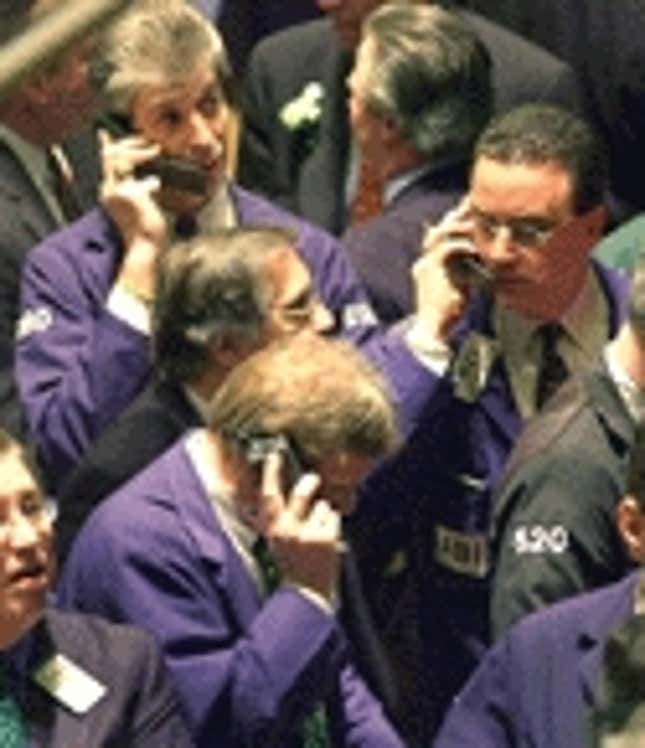 Reames also warned that the upward angle of the line, which most analysts agreed was approximately 80 degrees, may have been exaggerated by the way the graph was drawn.
"The stuff that's written along the bottom of the graph is all squished together, making the line look a lot more impressive than it is," Reames said. "Had that same stuff been spread out more, the line would have looked a lot less steep."
Still, most U.S. investors found it hard to contain their enthusiasm as the blue line shot up sharply, outperforming the green line, the yellow line, and even the thriving dotted purple line.
"Typically, the blue line rises or falls no more than 10 in a day," said Beverly Hills plastic surgeon Dr. Jeffrey Gruber. "But Monday, it went up an astonishing 41–and during a time when we have a big red slice showing on our pie charts, no less. We live in a truly remarkable time."