More and more Americans are pumping iron.
Here are some tips to get your bodybuilding program on track: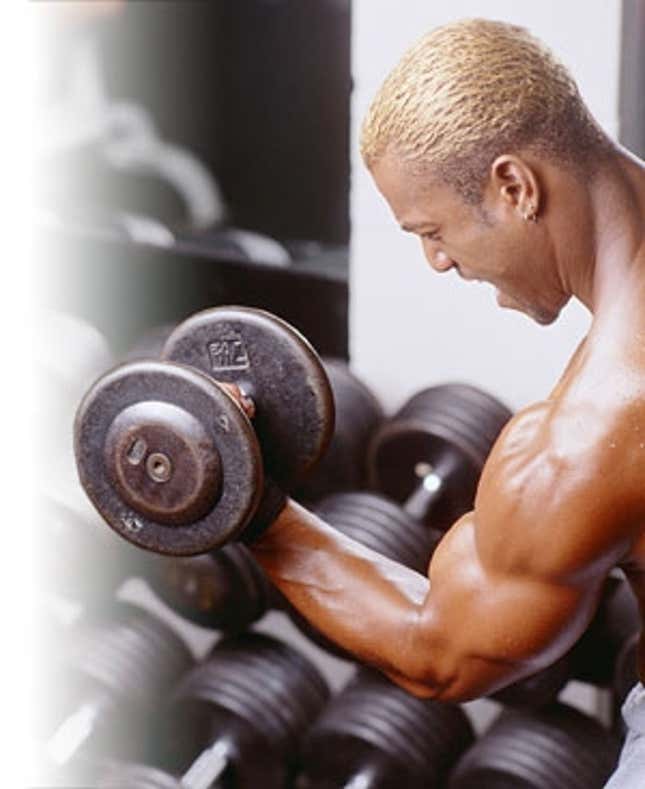 Edgelords Explain Why They Love Elon Musk
It's important to keep your lifting routine varied. If you've been saying "Ooooooof" every time you lift, try switching to "Ungggggh."
To gain respect in the gym, bludgeon with a dumbbell the first guy who offers to trade sets with you.
Weightlifting is not just a sport for men. It is also enjoyed by many lesbos.
A good rule of thumb for bodybuilding: If no sleeved garment fits you, you can stop.
Doctors warn of the dangers of steroid abuse, so be a pussy and let some pussy doctor tell you what to do, pussy.
It's true: Bodybuilding is a great way to meet, terrify, and repulse the opposite sex.
Power up with a good meal of infants before doing any substantial lifting.
Keep in mind that weightlifting is a physical activity. Carrying heavy emotional baggage or any other metaphorical burden will not actually improve strength.
YOU CAN BUILD MUCSLE FAST!!! MAXMIZE YOUR PHYSIQUE! THE KEY TO SERIOUS GROWTH CAN BE YOU'RS! CLICK HERE!!!
Remember: Flexibility is of no importance to a bodybuilder. Why turn your head when you can rotate your entire torso to achieve the same effect?
Supplement your diet with vitamin B-12, magnesium, glutamine, amino acids, horse steroids, and zinc.
If you are a female bodybuilder, concentrate on transforming your breasts into leathery slabs of rock-hard muscle. Guys love that.