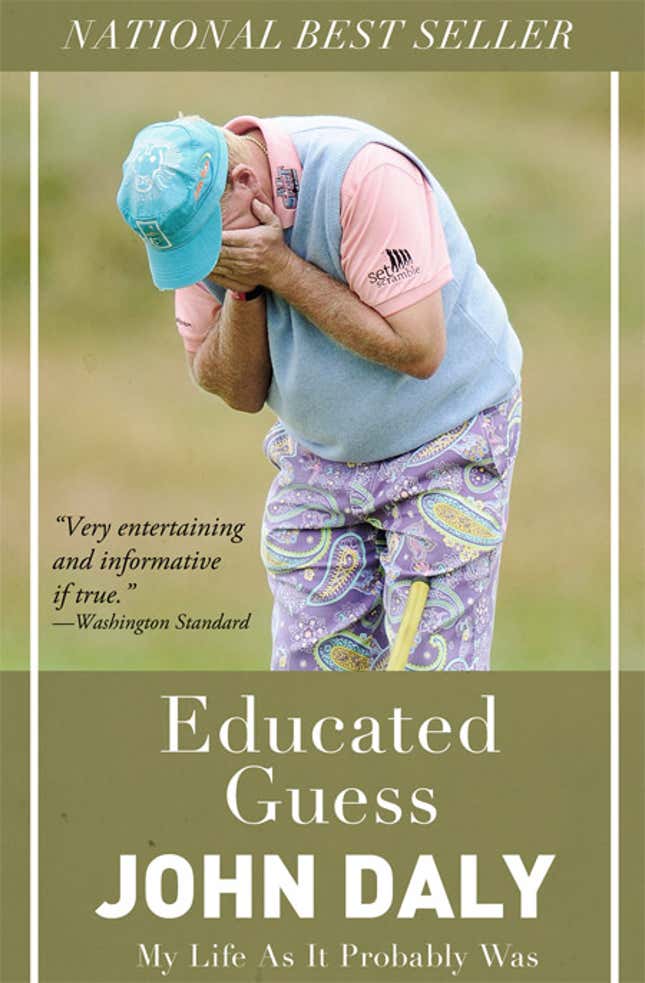 John Daly's new book "Educated Guess" sheds light on the champion golfer's career, including the revelations that he must re-teach himself how to play golf after every stultifying hangover and how he won the 1991 PGA Championship while in a total dissociative fugue state as a Mexican horticulturalist named "Juan". Daly is not the only athlete to make some world-shocking revelations. Here are some other recent autobiographies of note:
Yuniesky Betancourt: the Royals shortstop has admitted on more than one occasion that he could hit for a much higher batting average, but is addicted to the jolting thrill of swinging and missing at a pitched ball.
Ron Artest: In his new book "Careless Texas Indecency", Artest makes a number of startling admissions, including that has played every game in his career naked save for extremely realistic looking body paint.
Barbaro: The iconic horse's recent memoir revealed that the Kentucky Derby winning horse is not only still alive, but capable of writing his own memoir.
Dwyane Wade: Details the Heat's star's struggles with addiction to ridiculous plaid bowties and horn-rimmed glasses.
Tiger Woods: As a follow-up to John Daly's autobiography, Woods released a book in which he reveals he doesn't remember anything he's done in the past two years so no one else should either.
Edgelords Explain Why They Love Elon Musk