THE TIBERIUS COMPLEX—According to hazard agents stationed in Level 8 of the Pyroid Reactor, a group of unidentified intruders have been detected in Zone 17, and are at this very moment proceeding with great haste toward the first inner layer of the complex dome.
Maintenance workers and security personnel have been advised by the Director to remain on high alert, as interior grid scans confirm the intruders are armed and highly dangerous, and may at this very moment be headed straight for the Pericles IV mainframe, which alarmed sources repeatedly stressed is the very nerve center of the Tiberius Complex.
"Code Alpha—the perimeter has been breached; repeat, the perimeter has been breached," said an automated voice announcement broadcast throughout all 24 zones of the Tiberius Complex, confirming that four as yet unidentified individuals had successfully bypassed the main terminal's thermal uplink. "Turrets deployed in Sectors 8 through 12. Assume readiness. Assume readiness."
"Lockdown begins in five… four… three… two… one…" the announcement added.
G/O Media may get a commission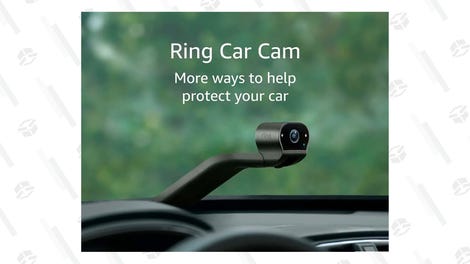 According to a spokesman for the Director himself, disturbances such as this are "highly irregular" in the Tiberius Complex, and sources should "rest assured" that those intruders responsible—be they agents of the resistance or covert ops forces from the Krymt Group—would soon be apprehended and delivered to Central Station forthwith for immediate reeducation.
However, numerous other Tiberius sources, head data engineering chief Maxwell Quint among them, have expressed a growing concern that Zone 17 was perhaps not sufficiently designed to contain potential security breaches, and that, should the intruders somehow make it past the Lambent Gate, all may be lost.
Reports have also surfaced that the Director may have already safely absconded to the roof level of Tiberius Tower, where air transport is said to await.
"Tiberius employees, do not panic," read a statement from the Director uploaded to the personal data devices of each and every Tiberius worker. "Your Director loves you. Harm shall not befall this complex. Take all precautions and bring the intruders to heel. Vigilance and sacrifice are required. Contain the threat and resume operations."
"I am with you," the Director's statement concluded. "I am all around you."
At press time, a deep red glow had begun to fill the complex, signaling that the Omega Protocol had gone into effect.
UPDATE: Sources are confirming that the Omega Protocol has failed. Again, the Omega Protocol has reportedly failed. All surviving personnel are advised to evacuate the Complex immediately.