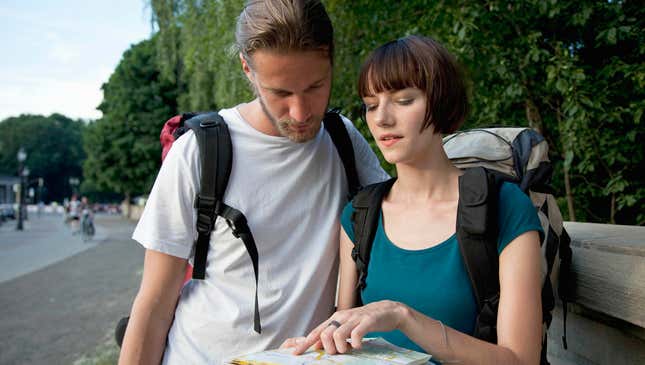 With the bloated cost of airfare and hotels, many people are looking to save on travel however they can. Here are The Onion's tips for planning a memorable vacation without overspending:
Before booking your trip, pinpoint the love of your life so as to have someone with whom to split expenses.

Avoid airline baggage fees by swallowing a condom filled with toiletries at the security checkpoint.

Many discounts are aimed at school-age children and seniors, so avoid traveling anytime during the prime years of your life.

Deter pickpockets by wearing a money belt that will make them embarrassed to be seen anywhere near you.

Consider buying a used guidebook. Yugoslavia probably hasn't changed much since 1990 anyway.

Stay in Venice, but eat in Slovenia.

If you meet certain criteria, it may be possible to have your travel expenses subsidized by an organization such as Birthright or the Marine Corps.

Mention promo code "CAPITAL" at the currency exchange booth for special two-for-one rates!
This Week's Most Viral News: September 22, 2023