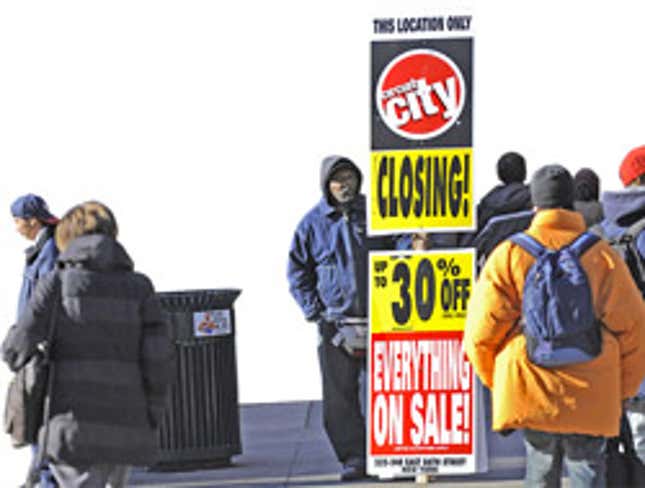 Thus far, 2009 is shaping up to be a tough year for businesses, with three large companies—telecommunications giant Nortel, chemical company Tronox, and Equal sweetener manufacturer Merisant Worldwide—having filed for bankruptcy within the first two weeks of January. What other businesses are on the brink of Chapter 11 and why?
This Week's Most Viral News: September 29, 2023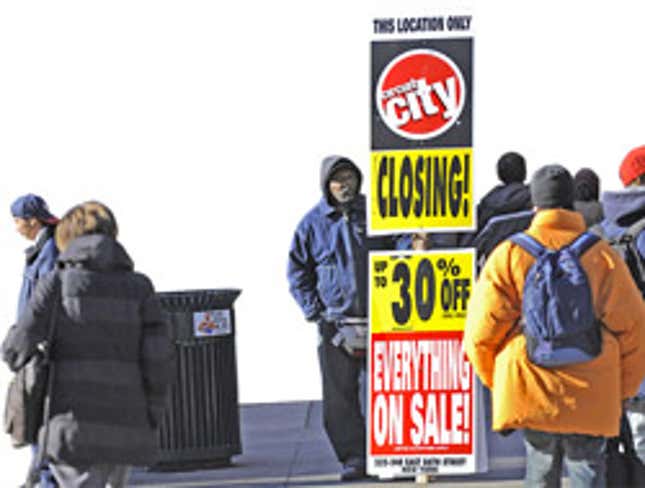 Ann Taylor—Company over-projected demand for lingerie featuring large shoulder pads.
Brink's—Truck carrying entire contents of company treasury was robbed
Enron—In-house accountants conceded that the company has been underperforming of late
Suncoast Video—Though your local store has been gone for 10 years, they still haven't filled its spot in the mall
Sunoco—Entrusted company leadership to a lady
Hanes—Tough times have caused people to immediately abandon their underwear
Sean John—After conquering the fashion and fragrance worlds, hip-hop mogul Sean Combs' brand made a disastrous foray into pharmaceuticals
Eddie Bauer—Nuclear meltdown on Vermont–New Hampshire border eliminated 70 percent of the company's customer base
Citigroup—Bet tens of billions of dollars that people with no verifiable income could afford expensive houses, which, when you think about it, was pretty stupid