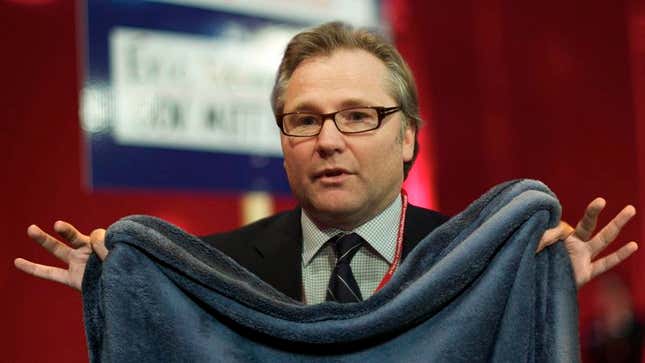 DENVER—Helping to devise the Republican presidential nominee's strategy for his upcoming debates against Barack Obama, campaign adviser Kevin A. Hassett recommended appealing to viewers by maybe throwing an old sheet or blanket over Mitt Romney for the duration of the contests, sources reported Wednesday. "I think we just take an old quilt or painting drop cloth and throw it right over his head before opening statements. Nothing too nice, though," Hall reportedly suggested to Romney campaign staff, adding that they could secure the edges of a tarp with rocks or bungee cords so it doesn't blow off. "It might not cover him up all the way, but as long as it's over his head and torso, that'll be fine. I think viewers will really respond to that. This could be a real game-changer." Hassett added that at the end of each debate, campaign volunteers could simply fold Romney up, drag him onto a flatbed truck, and haul him off to his next appearance.
This Week's Most Viral News: September 22, 2023
For live coverage of tonight's debate, follow @OnionPolitics starting at 9 p.m. EDT/8 p.m. CDT.