TUCSON, AZ—Though initial calculations showed it to be on a direct collision course with Earth, a pansy-ass asteroid approximately the size of Rhode Island has instead altered its trajectory to avoid the planet by more than 40,000 miles, astronomers at the University of Arizona reported Monday.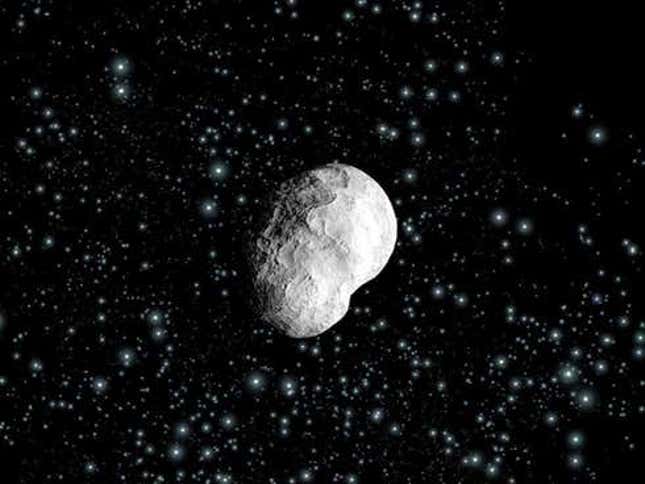 Onion Explains: The Rise Of China Pt. 3
"Guess it just didn't have the spuds to go through with it," Richard A. Kowalski of the school's Catalina Sky Survey said. "Real big surprise. Maybe you can try again when you accrete a little more mass than 6.32 x 1015 kilograms, okay? Chicken-shit."
Kowalski said that one month ago Asteroid 2009-XG2—nicknamed "Old Limp Dick"—was following a path that, even accounting for heat friction and gravitational pull from other celestial bodies, gave it a 97 percent chance of striking Earth. Further observation and calculations, however, indicated that the asteroid would instead tuck its balls between its legs and change its course by more than 22 degrees.
"This potential extinction-level event turned out to be a puss-out of cosmic proportions," Kowalski said. "Earth didn't even flinch. You know what, why don't you give it another go, little guy? Huh? You can even take a free shot at the moon to warm up."
After a brief pause Kowalski added, "That's what I thought."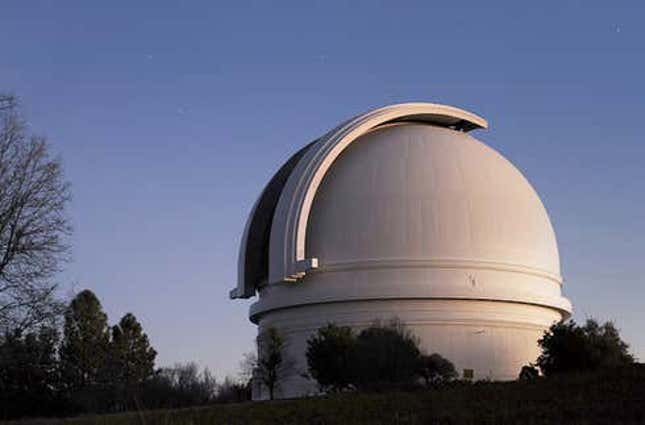 Many astronomers who have spent their careers monitoring asteroids have echoed Kowalski's conclusions. David L. Rabinowitz of the NASA-funded Near-Earth Asteroid Tracking program claimed that, despite the overwhelming data to the contrary, no one in the astronomy community had any doubt that the asteroid was talking out of its ass.
"Everybody knew that asteroid was a poseur," Rabinowitz said. "If it didn't have the balls to come within 100,000 miles of Pluto 15 years ago, how's it even gonna consider messing with Earth? What, did it think it was going to be another 1908 Tunguska Event? Don't make me laugh."
Rabinowitz also estimated that even if the asteroid had managed to remove its giant tampon and hit Earth, it most likely would have landed harmlessly in the ocean or the Sahara Desert.
"This asteroid's an even bigger pussy than 6489 Golevka, if you can believe that," he said.
Though astronomers across the world agreed that the asteroid probably still sucks on its mama's titties, a number of scientists have come out with different theories as to why it tore ass out of the solar system at 47,000 miles per hour.
"Have you seen Earth? It would have housed that asteroid so bad," University of Chicago astronomer Lucas Donovan said. "If it even tried making impact, you would have heard exactly two sounds: us hitting the asteroid and the asteroid hitting space. Little piece of shit got off lucky, if you ask me."
Plans to launch a probe to measure the composition of the asteroid were scrapped after NASA scientists concluded it was made up of 0.5 percent basaltic crust, 0.5 percent carbonaceous chondrite, and 99 percent bullshit.
"Goddamn chicken-shit planetoid ain't even worth it," acting NASA administrator Christopher Scolese said.
There is currently no strategy in place to prepare for a possible return of the asteroid, as NASA physicists have theorized it will likely throw itself into the sun from the utter shame of being such a weak-ass little bitch.